Aww yiss, it's finals time! All my finals were completed for a final design meeting last weekend, at which time they were all completely approved. And let me tell you: feels good, man! These renderings were all done in gouache, which if you're unfamiliar with it is a paint that is like if acrylic and watercolour paints came together to produce a perfect, freaky-deaky hybrid. It can create solid colour (in a matte finish! unlike acrylic, which is quite shiny) and watery transparent washes, and is very often used by illustrators. My brother bought me a set of gouache for the holidays (thanks Joe!) and this was my first big project with them. I'm glad I didn't totally botch it! Details were added onto the paintings with pencil crayons (also got gifted some sweet Prismacolours for my birthday!), and the labels were printed onto the finished renderings. You know what's more stressful than running a finished piece of art through a printer? Nothing. That part sucked. But damn, do they look fancy!
See if you can spot the (many!) changes between the prelims and the finished renderings. That's why I stressed that prelims are quick: they're a way for you to communicate your idea to the director, and you can bet that they are going to have ideas to communicate right back. Depending on your time constraints, you may go back and forth quite a bit. As we only had 1 week between prelims and finals (yeah, these renderings are brought to you by Oreos and red wine) I had to take that information and make compromises and hope that I hit the money. I did. Now I just have to find everything I drew, and that is an entirely different battle!
Butcher Scanner wrecks white balance to the extreme. This is as close to the originals as I could get them! The paper is grey-blue :)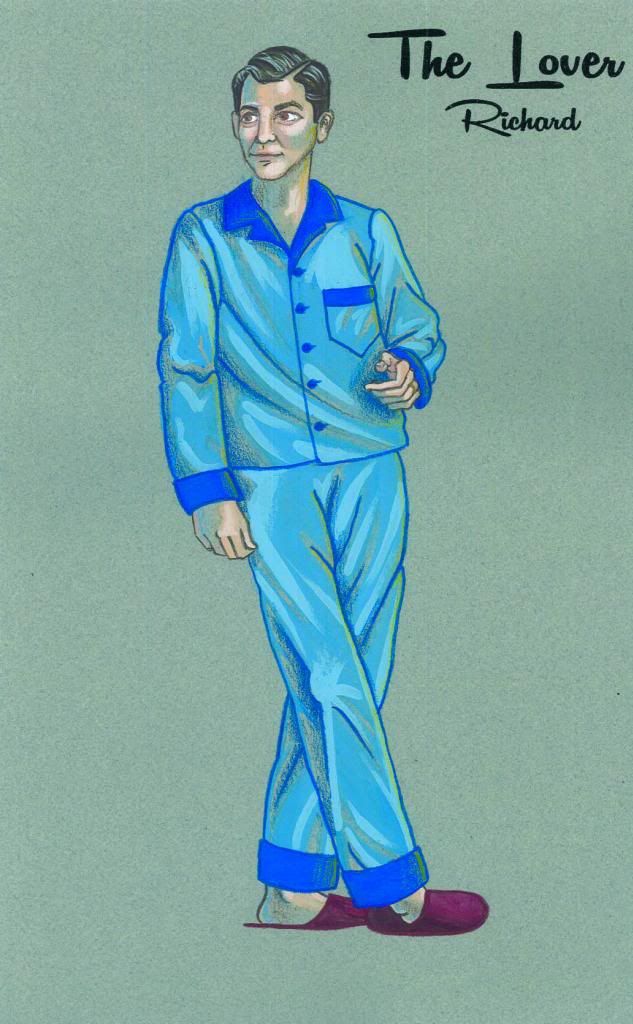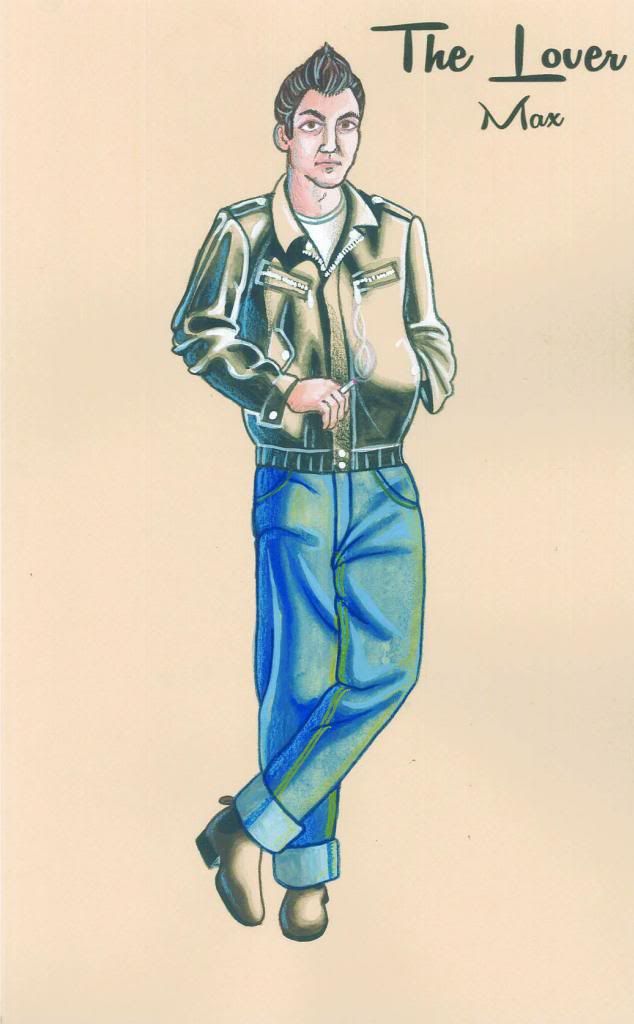 Max is played by the same actor as Richard (and is, in fact, Richard in disguise!)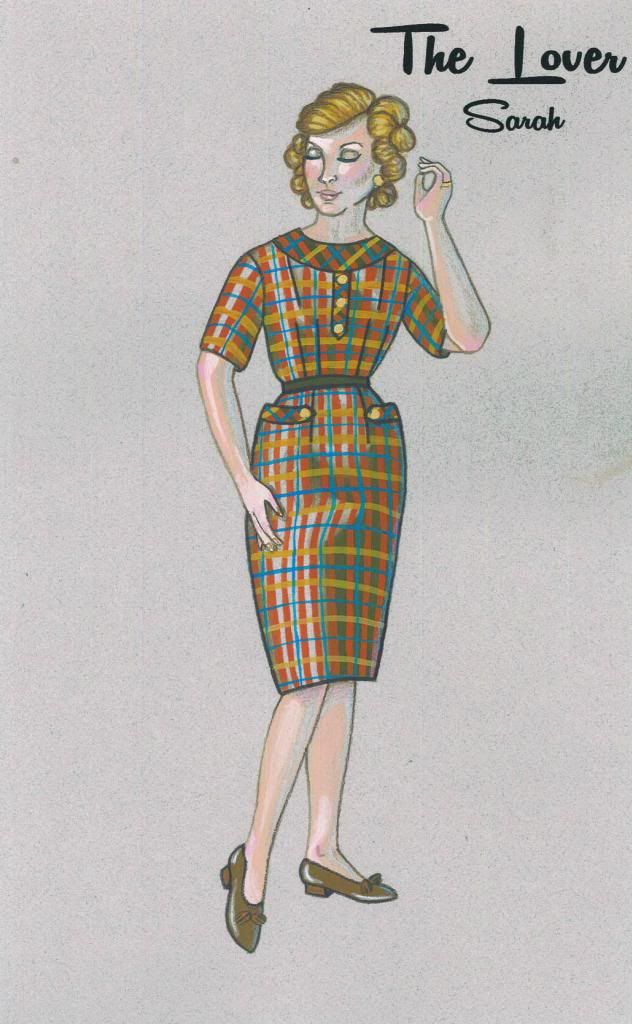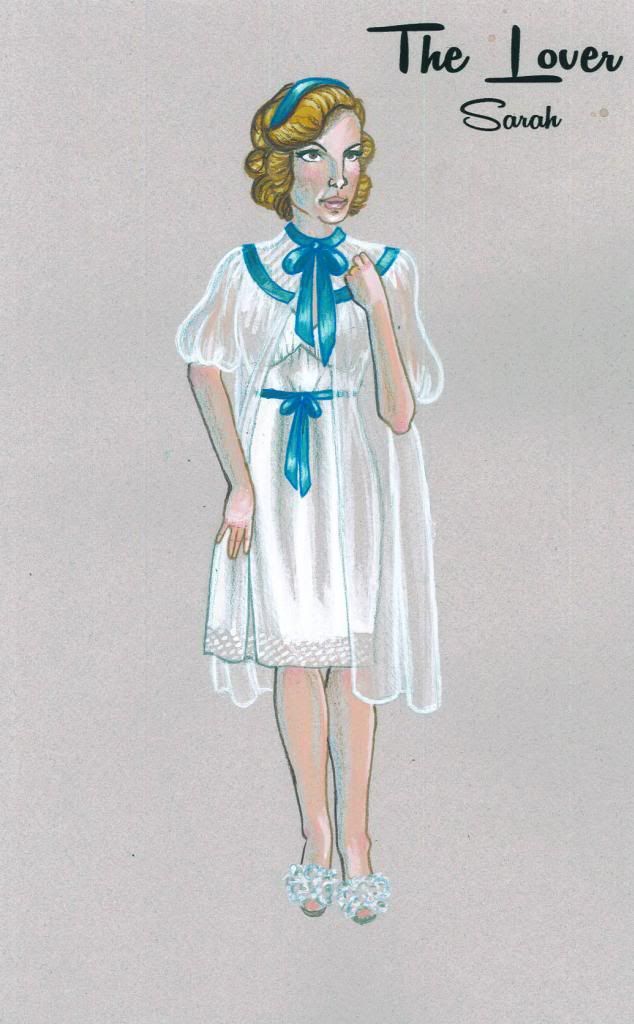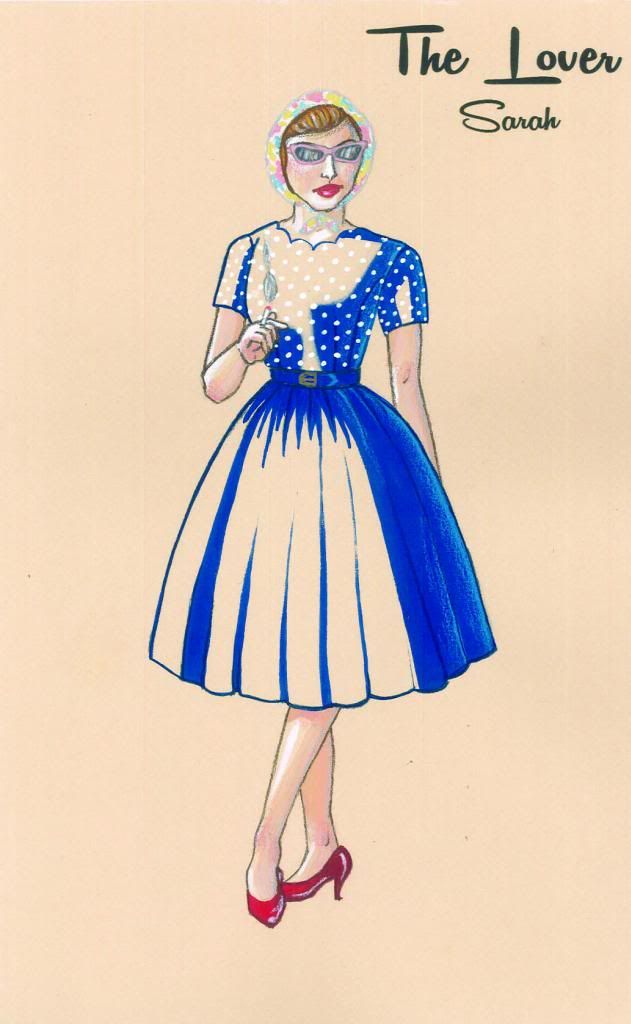 I've already been hitting the thrift stores hard this week to make our tiny budget stretch as much as possible, and I am so excited to get this show put together! There are going to be some really fun and challenging sewing projects in my (near) future, and I'll be sure to share them with you guys here!