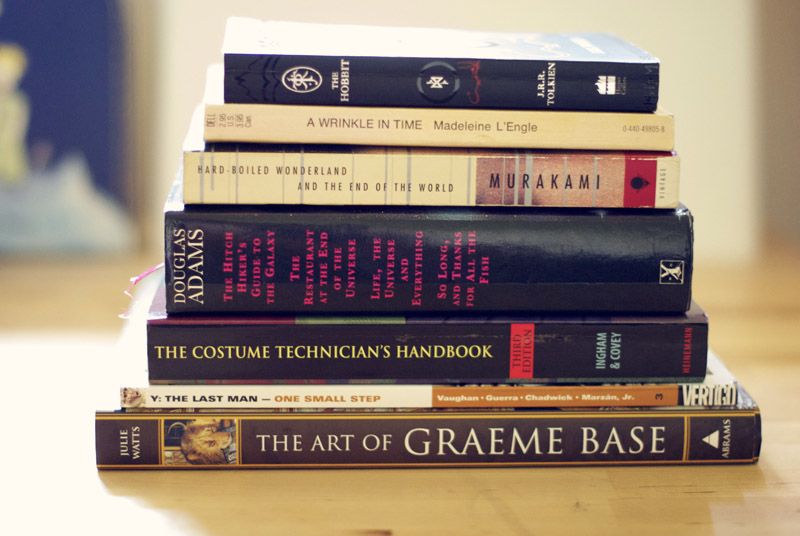 Hi all,
I wanted to take a moment today to write about some of the books that I feel have helped shape me as a person. Whether they reflected something in my life, or steered me toward a new hobby, these books stand out to me out of all the books on my shelf as the ones that are so me.
I was inspired to write this post by
Becky Bedbug's "Books The Shaped Me"
, which was in turn inspired by a recurring feature in Elle UK, 7 books that shaped me.  I tried to par it down to 5 like Becky, but I felt like I was being too exclusive, so I'm going to go with the original 7.
Because I am inclusive.
And not at all indecisive.