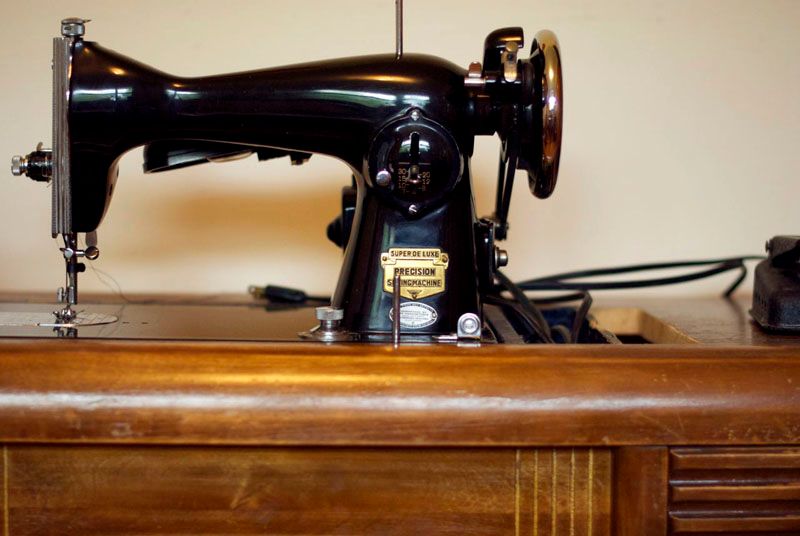 I have a habit of naming my sewing machines. As I currently have six machines, it gets a little harder to name them as I go on... there are a limited number of styles and personalities a sewing machine can have. Or, so I thought. Truthfully, there was a strong feeling about this machine from the start, when her Indigo snakeskin printed cover caught my eye in the goodwill. I noticed the desk she sits in right after that, and she is a pretty package indeed!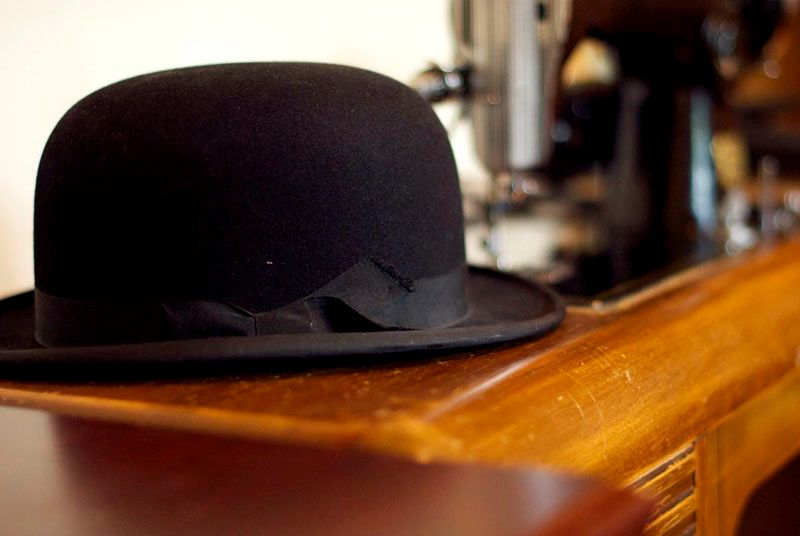 With such a lovely, simple black body, and that gorgeous deco desk providing all the bang, I thought a name that was sort of glamorous and a little bit gothic would suit this lady just fine. Initially I thought "Morticia", but it seemed a step too far. A little ways through giving this girl a quick cleaning, however, and I thought of the heroine of one of my favourite Tim Burton movies, Beetlejuice; Lydia Deetz. It's perfect for her. A gothic girl thrust awkwardly into a small town setting, like my machine, thrust into a makeshift sewing table; really no more than a desk with a gaping hole cut out of its top.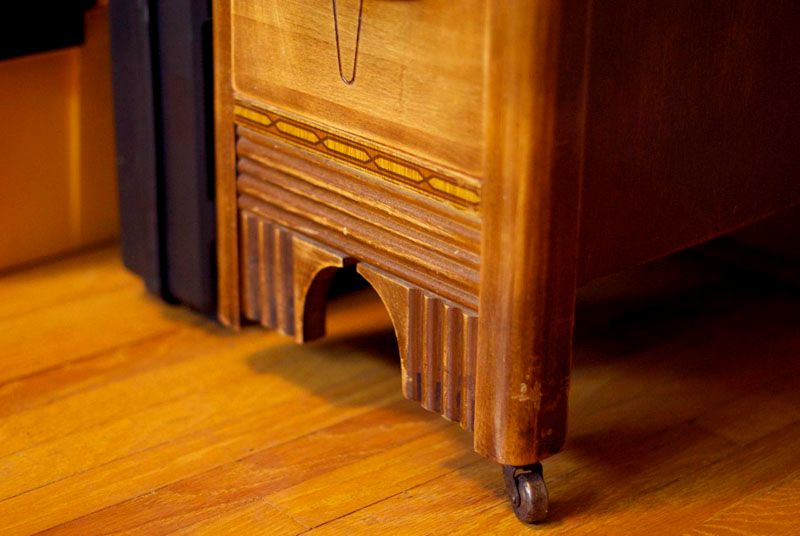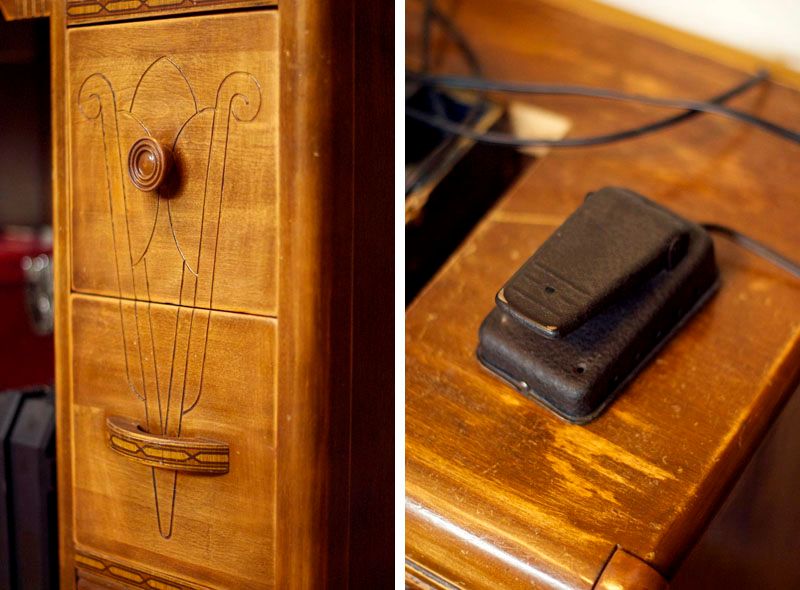 Beautiful though the table is, I'm really not hurting for another place to sit and sew. I know a certain someone who is mad for deco, and having no luck finding a computer desk... so I told him if he can fashion a smart looking plug for that big hole up top, I'll refinish the desk and let him have it. A fine bargain. I can let it go for free, considerring I only paid $25 for machine and desk combined! But at least I know that Lydia's counterpart will reside in a room where both Ephraim and I can enjoy her aesthetic value; because as you can see, this pair has got it in spades. Hmm. I like that.