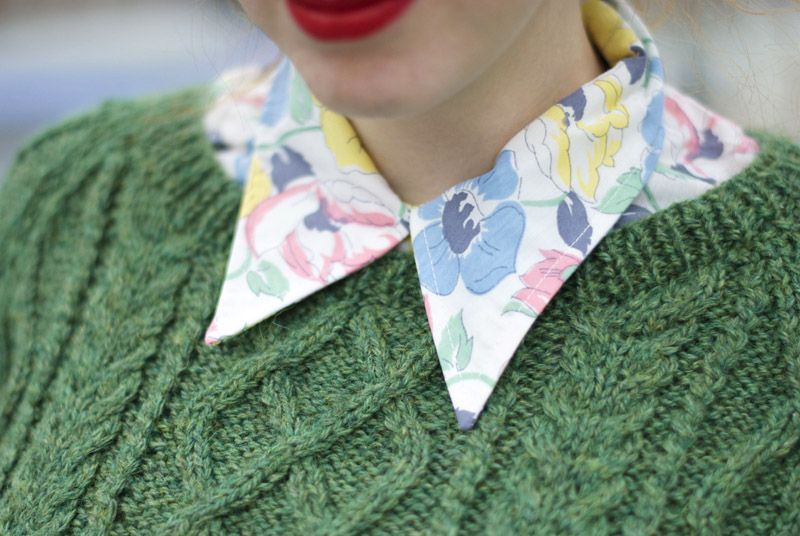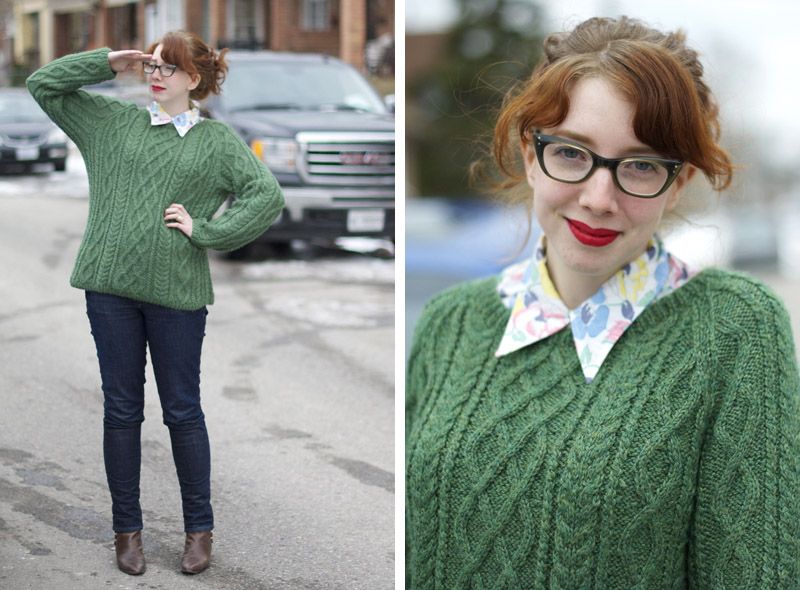 I am terrible about forgetting things. Clothing items are the worst. I forget them at Ephraim's house, or perhaps more often, forget them at my own house... when I need them for a weekend in Toronto. So goes the story of how I came to borrow this sweater of Ephraim's (and kinda fell in love with it). Last weekend turned out to be a lot colder than I expected, and I managed not to pack anything nice and cozy for going out at night. I asked Ephraim for a sweater to borrow, not thinking that his stuff was bound to be very manly, or very large (except for his awesome new J Crew cardigan which fits me perfectly, but it was his birthday, and he was wearing it, and I can't steal the cardi off his back even if it's so comfy), so when he handed me this sweater, I was skeptical to say the least. It wasn't until I had it on with a bit of red lipstick that I decided I was just going to rock that oversized sweater, Keiko Lynn style. I mean, shit, homegirl would look great in a paper bag, but she does know how to wear her boyfriend's clothes. I mean it doesn't hurt that this sweater went great with the vintage shirt I has brought with me. Clothing Kismet.
Speaking of the shirt, this was another sweet find from that big donation the theatre couldn't use. The shirt was made by an offshoot of Lady Manhattan, based in Toronto. I know this not just from the label, but from the fact that the shirt was still in its plastic sleeve. That bad boy still had the pins and a sheet of tissue paper in it. I almost felt bad to unwrap it, but clothes are made to be worn. And I will wear the everloving crap out of this shirt until it dies.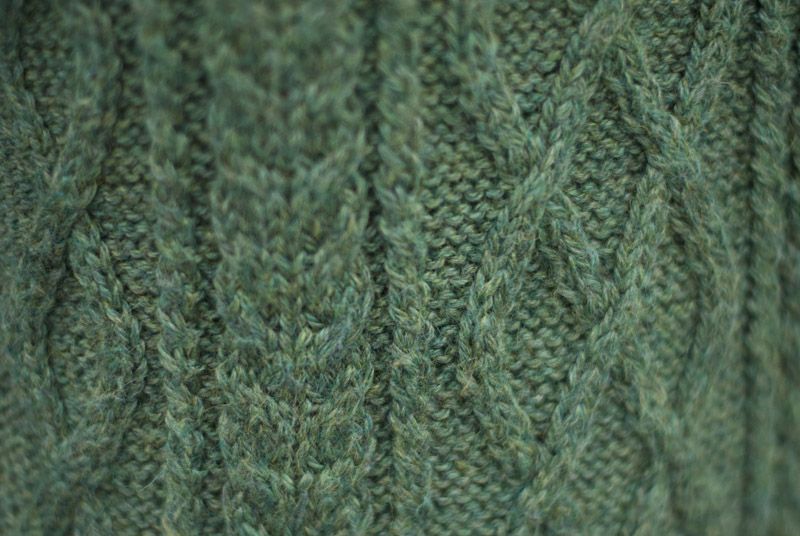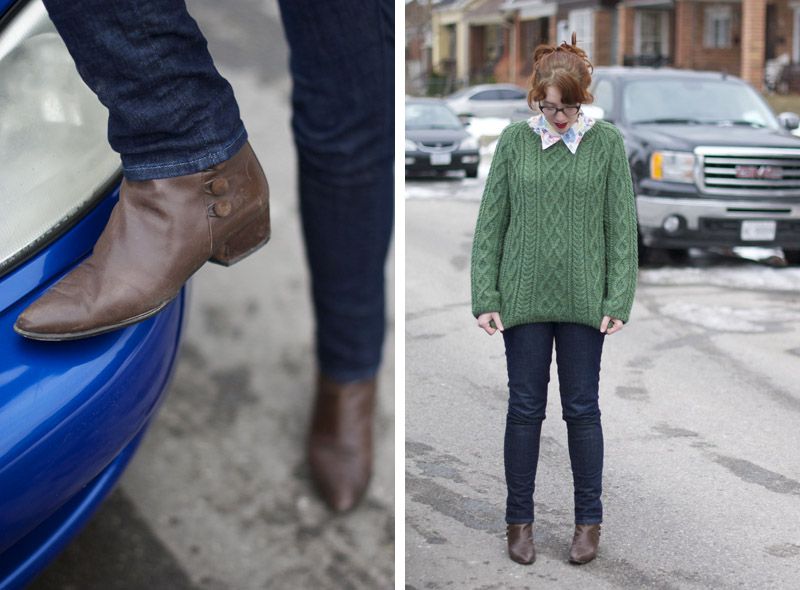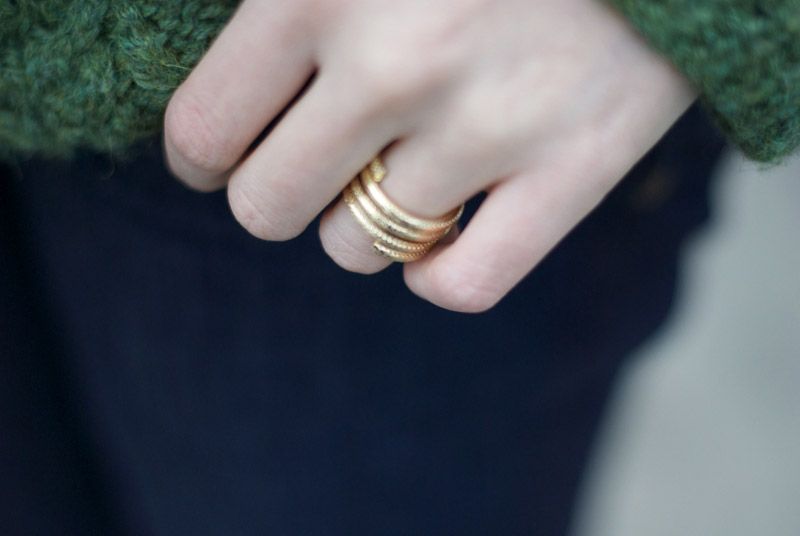 THE DEETS:
Sweater: Ephraim's, handmade by his Mother (aaawwww!!)
Shirt: Vintage, Lady Manhattan (free. booyah)
Pants: Anthropologie
Ring: Vintage, Forum Antiques
Do you have any clothing items you can't wait to get the "chance" to "borrow" (see: short term theft) from a loved one?
--Erin