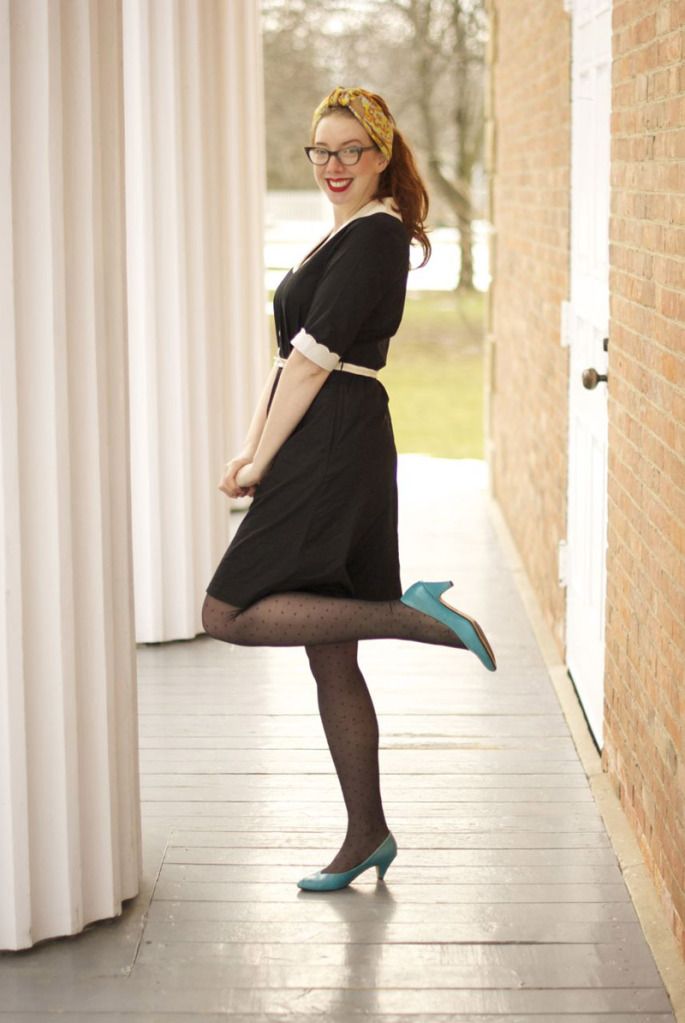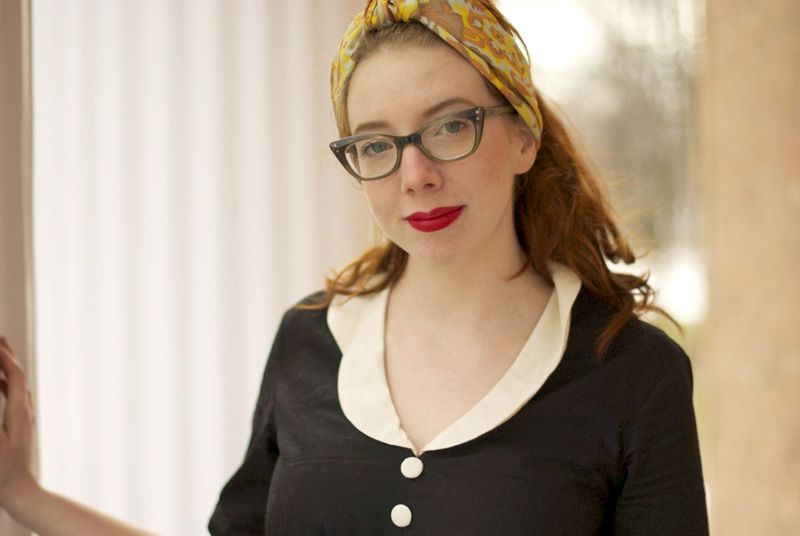 Let me introduce you all to my new favourite dress. When eShakti asked me if I'd be interested in reviewing an item from their spring line, I knew I wanted to get something versatile enough to wear to work, or out for a date if I so desired. When I saw this dress, with it's darling off-white scalloped cuffs and details, I knew it had to be. I "test drove" the dress to work last week, paired with plaid tights and boots, and wanted to see how I could dress it up for a totally different feel for this review. And let me tell you, I am so pleased with the results!!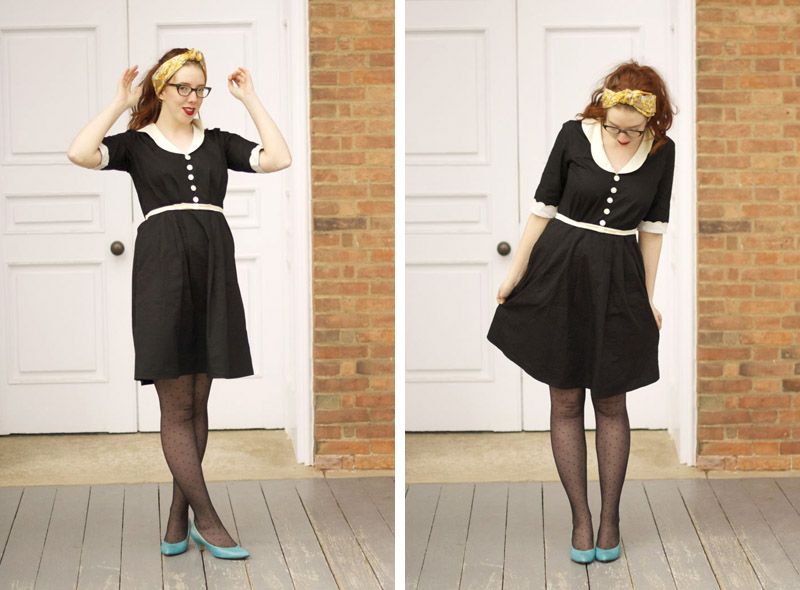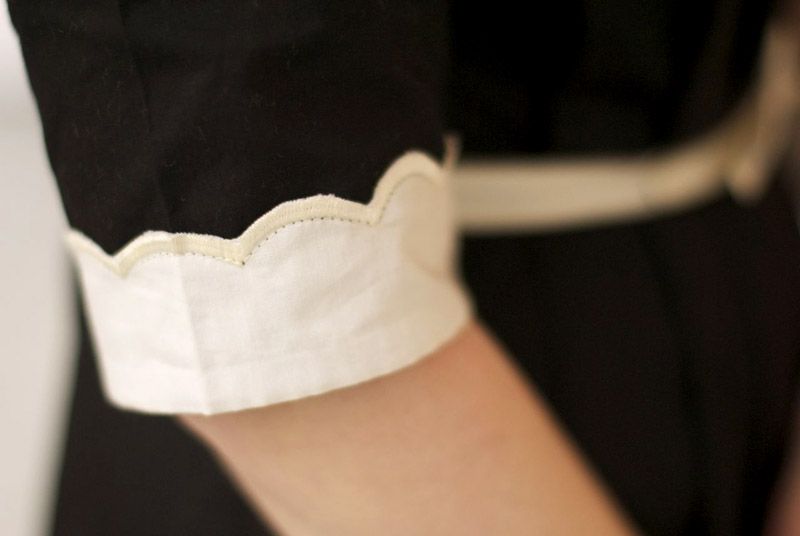 If you weren't already aware, I am kind of a fabric snob. I have very sensitive skin, and wear as little polyester as possible, to keep comfortable. Basically, true vintage is the only time I'll succumb to wearing polyester if I can at all avoid it!! This makes buying from companies like Modcloth difficult for me, as the cost of the dresses, cute as they are (and they are!), stays low by manufacturing with synthetic fibres, which just don't jive with me. This sweet little frock not only has vintage accents to spare, pockets that come standard, customized hem length and sleeve length to my specifications, it's also 100% cotton. And that, my friends, makes me 100% happy! The cotton poplin is nice and crisp, with neat little pleats at the waist that make the bust line flatter and the full skirt sit beautifully. The seams are all neatly sewn, properly finished, and look very professional. I can't wait to wear this dress in warmer weather, I think the weight of it will lend itself beautifully to all seasons!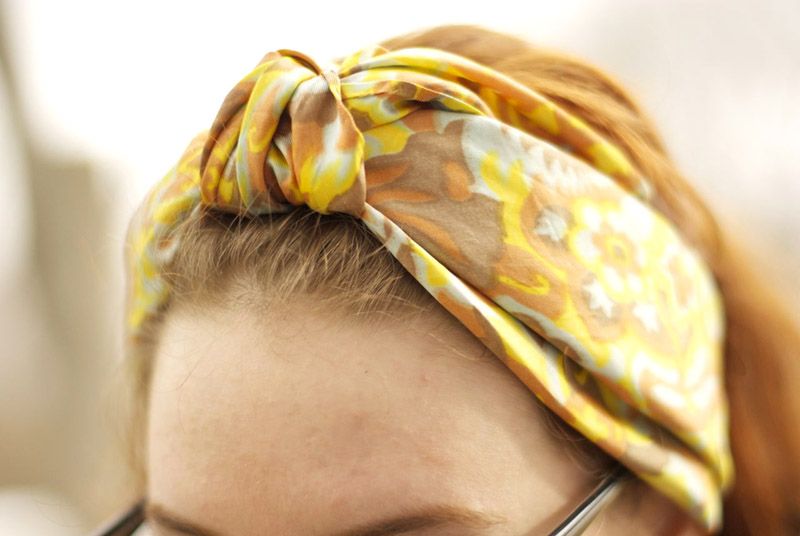 Since the dress itself is quite simple, I challenged myself to bring in a bit of colour and pattern with my accessories. My blue pumps and one of my favourite vintage scarves fit the bill quite perfectly! Plus, I managed to cover up my overgrown bangs, haha. Fashion and function, hand in hand.
You may recall my previous review and outfit featuring the marigold silk dress I picked up. Obviously, I am a sucker for the front button detail, and just had to get it again! I had a bit of fun customizing my dress this time around, and I really enjoyed the process and how very simple it was. I am a big fan of elbow length sleeves, which I think has a nice vintage appeal, and thought it would suit me better than the short sleeve style the dress automatically comes with. As well, the dress normally comes quite long, hitting below the knee. Given the visual weight of the dark colour, I thought that a knee length hem would help give the dress more flexibility as far as what times of the year I can wear it, and I would say after wearing this dress twice that I made the right choice. I am SO thrilled with my new dress, and I think you'll agree it's very "me"!!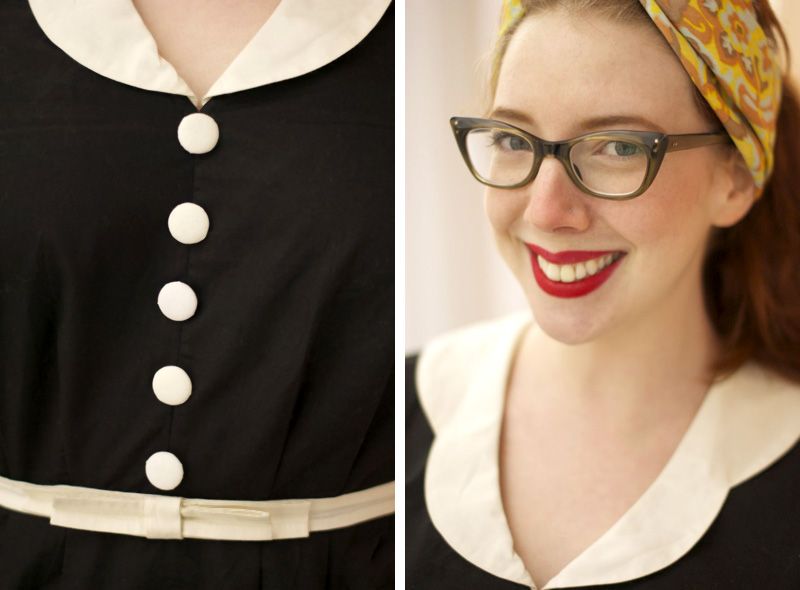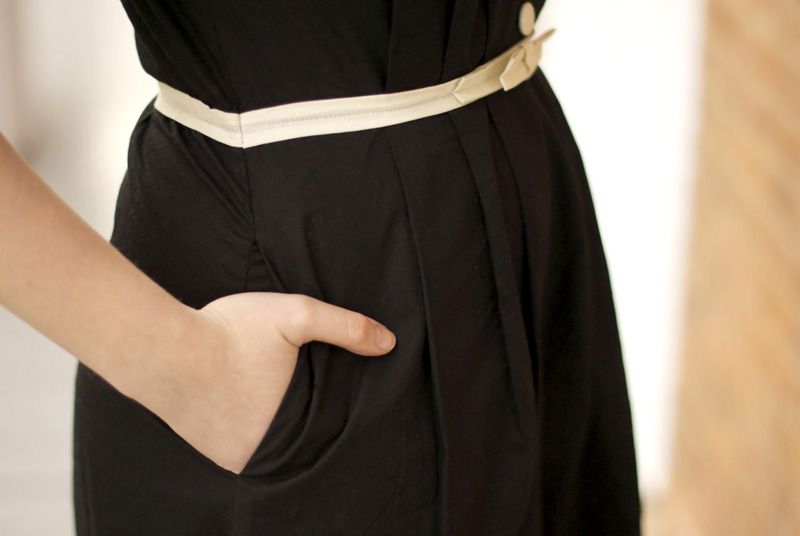 THE DEETS:
Tights: Topshop
Shoes: Jeffrey Campbell (Remixed)
If you've been thinking about purchasing a garment from eShakti but are nervous about taking the plunge, they have generously offered a special discount exclusively for my readers: take

20% off

your purchase with the code PREDCTNSPS, through March 10 20!! Simply enter the code in the promotional code box to enjoy 20% off your entire order, not including overstock items. Plus, for new customers, they're offering a $25 gift card for your first purchase. Hells yeah.
How do you feel that tailoring options, and the reemergence of home sewing, is changing the way we shop for clothes?