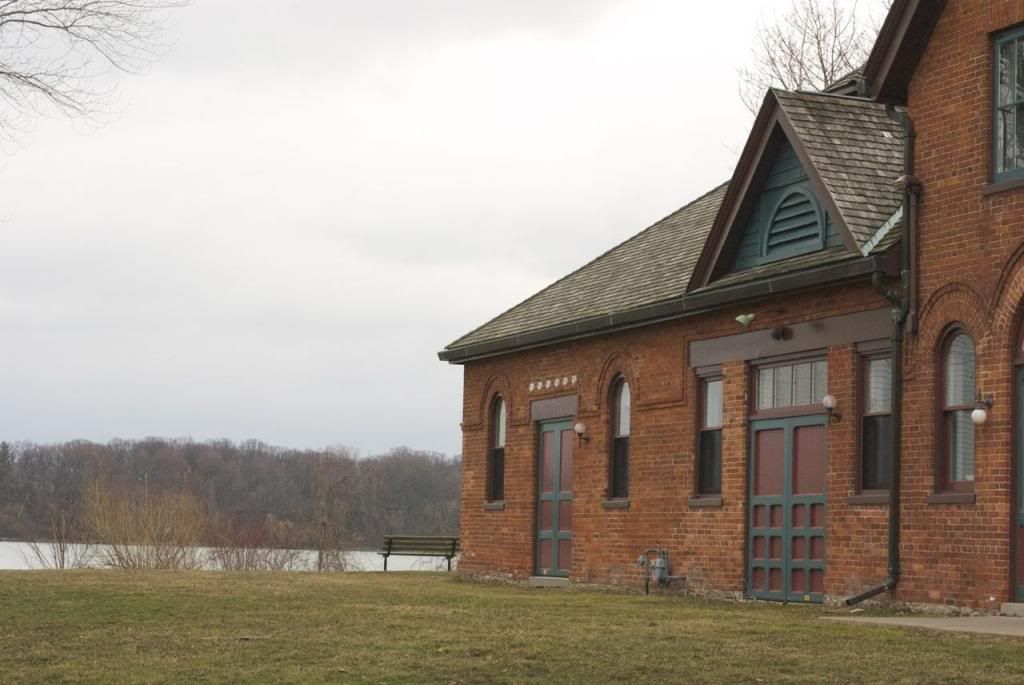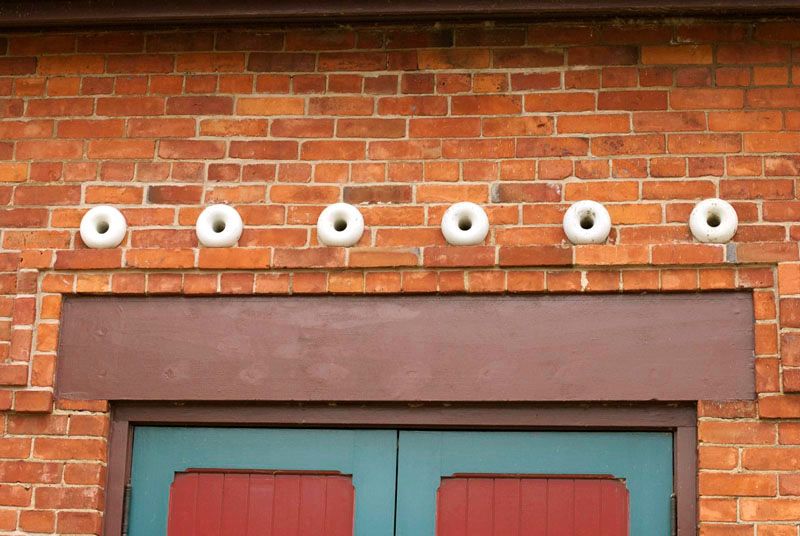 Every time I look at this door, all I see are donuts. I shouldn't go on an empty stomach, haha!
A couple weeks back, I started taking a weekly life drawing class at the Niagara Pumphouse Art Centre. I had never been down by the pumphouse, despite having lived in town for a year and a half, and now that I go every Tuesday night, I really regret that it's taken me so long! It's a beautiful short drive from my house (admittedly walking distance from my work, but with class starting at 6:30, a girl has got to get her ducks in a row [and some food in her belly] before heading to class), right along the river and just down street from the historic Fort George. I decided to head over a little early last week so I could take a few photos before class started.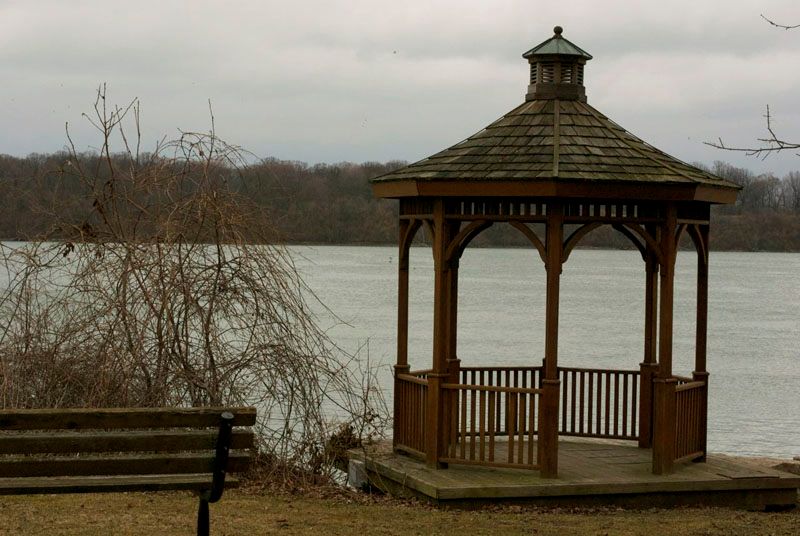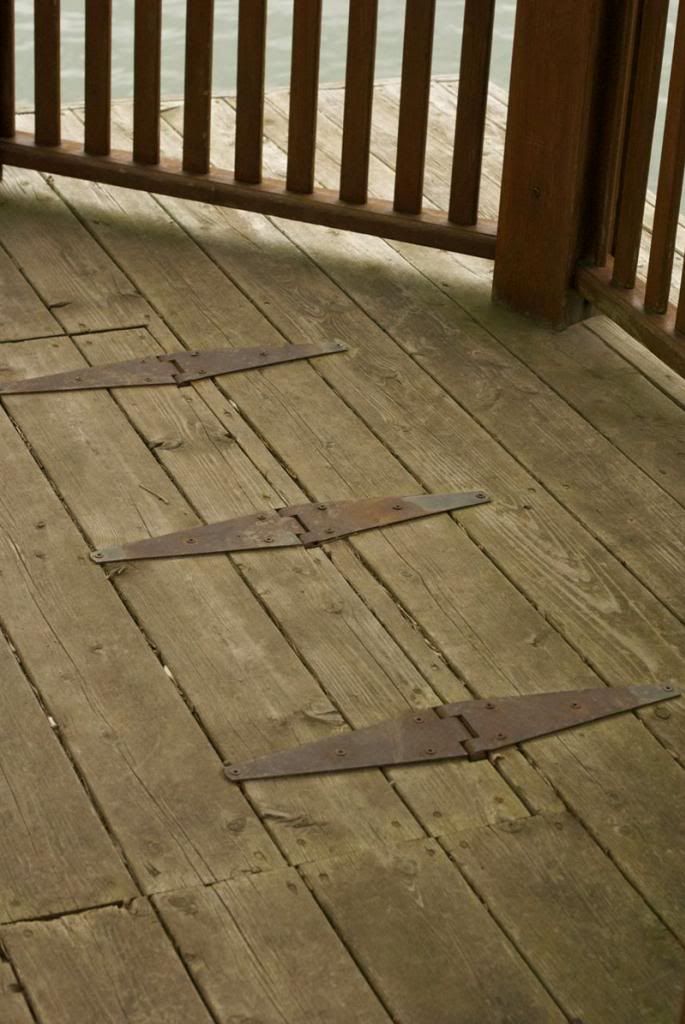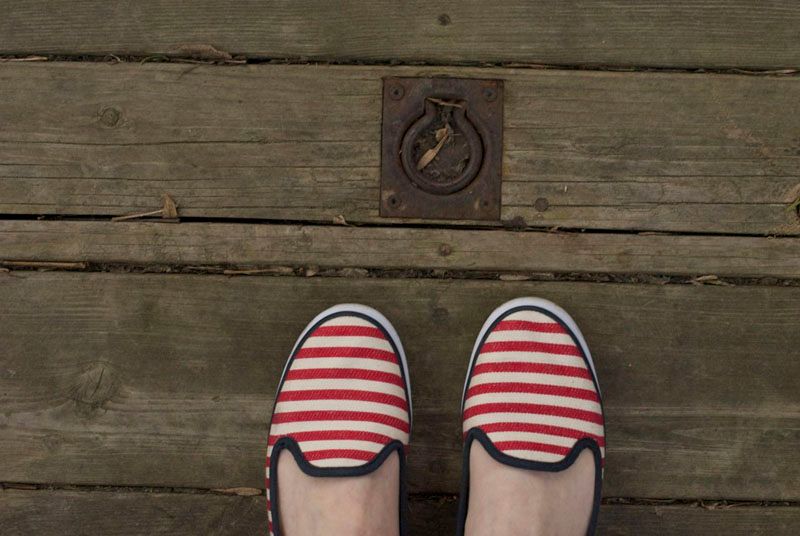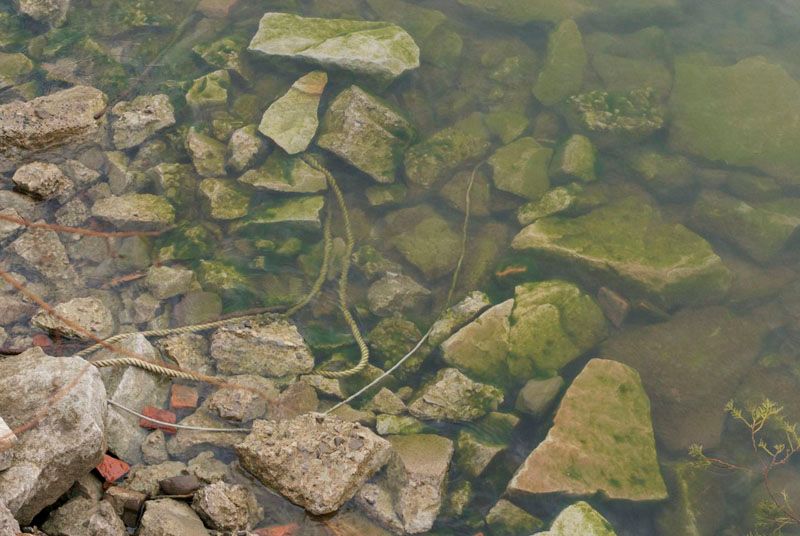 The building itself is really beautiful, and I look forward to seeing how the scenery changes through the months, as the pumphouse is located right on the river, where you can look across to New York state. The pumphouse generated electricity for the town until the 1910's, and pumped water for the town until the early 1980's. The building was later sold to the town for $1, and massively renovated into an arts centre. They offer all kinds of regular classes and special workshops, including a metalsmithing workshop I'm looking forward to taking, in early May. In the meantime, I am loving getting back into life drawing!! I'll have to post some of my favourite sketches that have come out of class here, but if you don't want to wait for a big roundup, I post my favourite sketch/es of the week on Instagram every Tuesday after class (@efgerofsky). Tuesday has quickly become one of my favourite days of the week!
Have any of you gotten back into an old hobby recently?