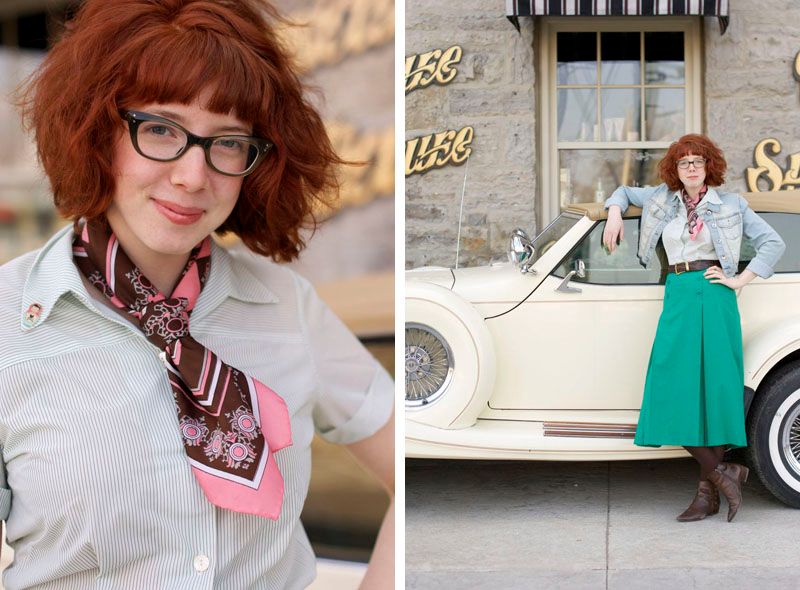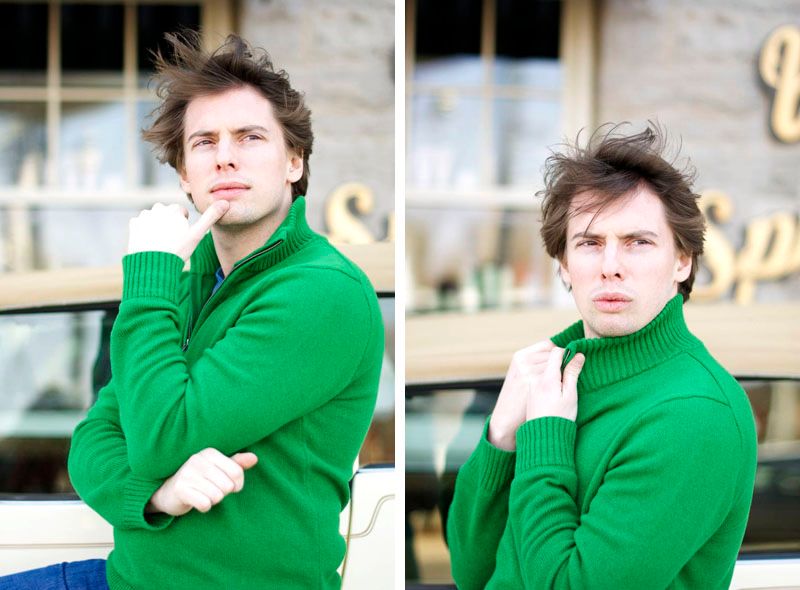 These photos were something of a spur of the moment type happy accident. It was the first really warm and sunny day this year, and Ephraim and I spent the afternoon running errands in St. Kitts, with the plan of finishing up with going to see the new Evil Dead movie. But wouldn't you know it, we ran out of things to do a good hour before the movie started, and so we hunted for a coffee shop to wait in. In our search we ended up trying to turn around in this parking lot, and found this SUPER SWEET old car!! And well, when you come across a beaut like that, no matter how windy it is (and oh, was it ever!!) you take some photos! So here we are showing off how much green the two of us can wear. This was unplanned, but dammit, neither of us was changing, that might be dumber than coordinating our clothes to begin with!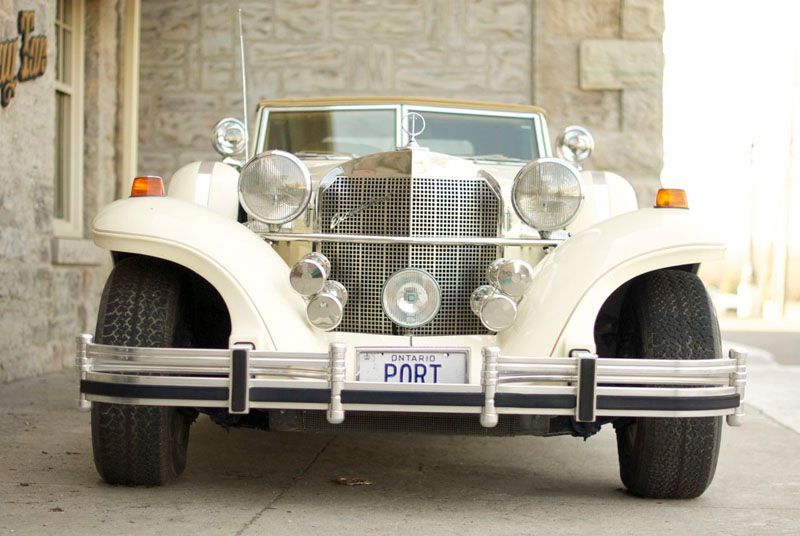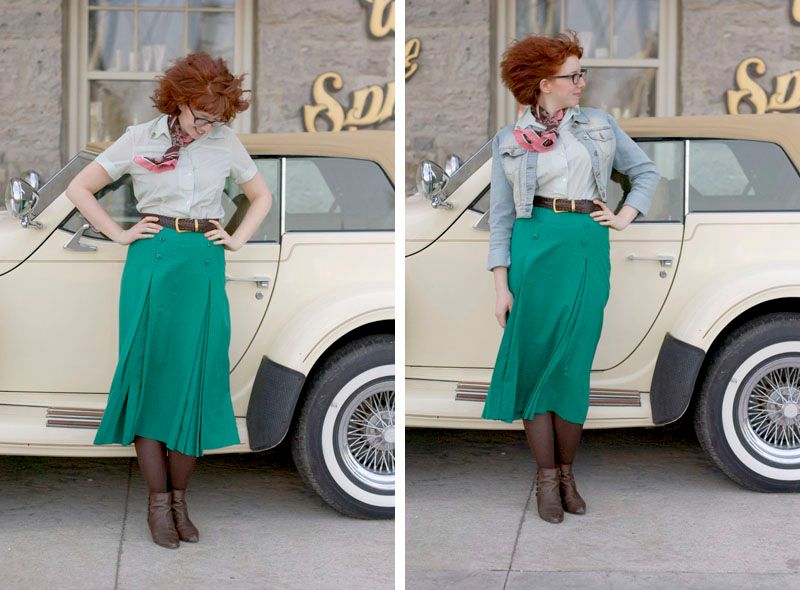 I can tell it's going to take some getting used to and maybe a bit of problem solving to deal with just how incredibly crazy the wind makes my hair now that it's so much shorter. It looks like I'm going to need to invest in a few more hats! Which is a solution I can really get behind :).
The skirt I'm wearing came from my grandmother. At first I wasn't so sure about the skirt, as the style of pleating and the (albeit faux) front buttoned flap is very 1910's; which, when it's a time period you typically work in, can get a little too costumey for my taste. Digging through my closet to find something to pair it with, I realized this 1960's top matches the colour perfectly, and happens to be just long enough to tuck into a high waisted skirt! it really was meant to be, I think! And wouldn't you know it, the folks at work quite liked how Shavian I look in this outfit.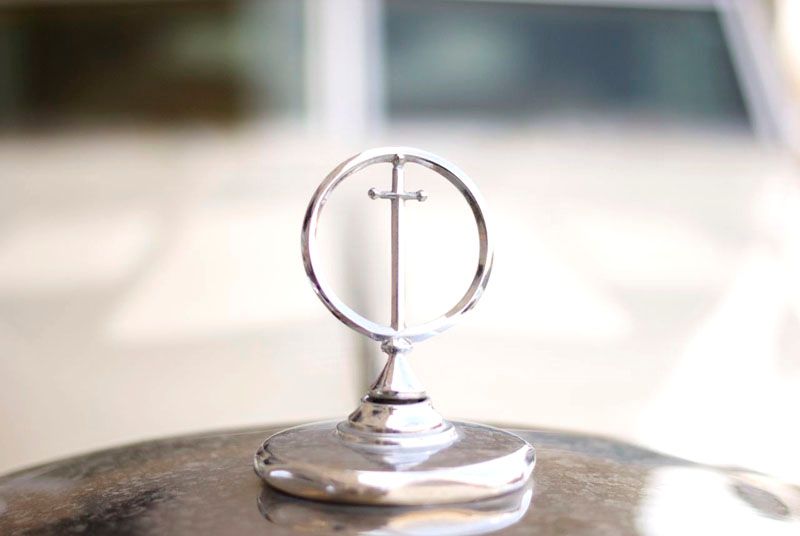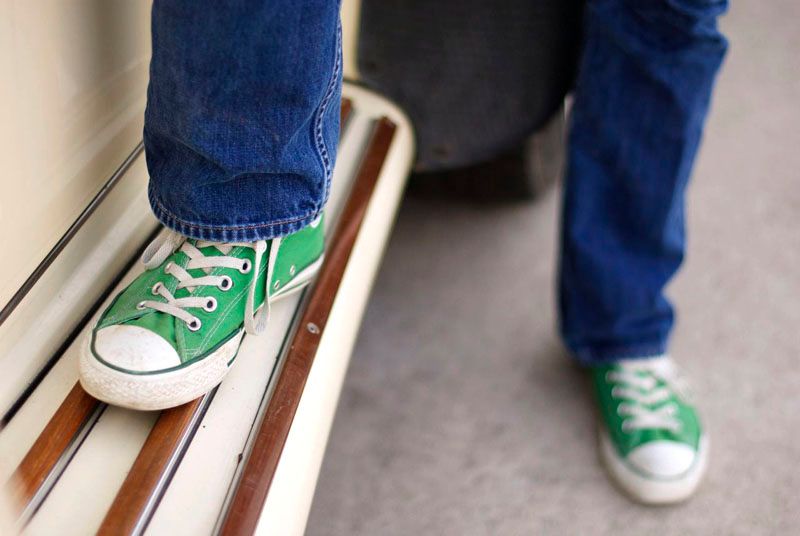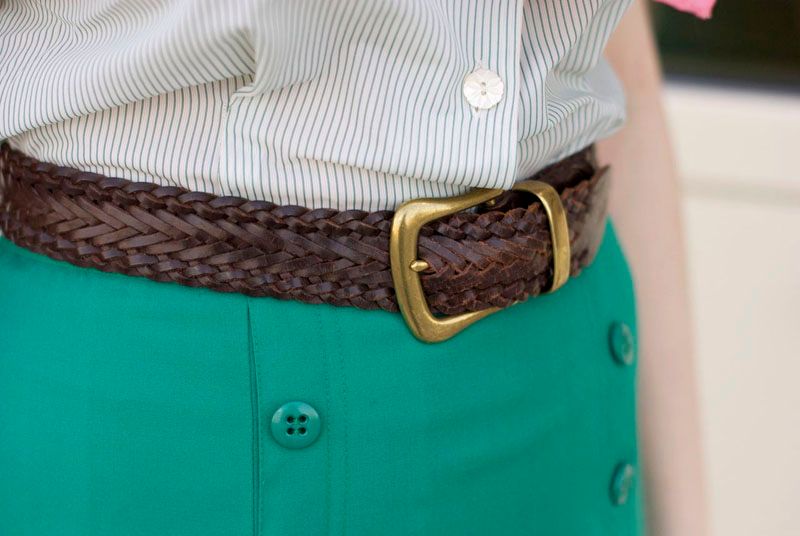 THE DEETS
(hers)
Striped Shirt: Vintage, free from work
Cropped Denim Jacket: Charlotte Russe
Green Pleated Skirt: Vintage, inherited from my grandmother
Scarf: Thrifted
Belt: Church Sale
Tights: ??
Brown Booties: Vintage, Toronto Clothing Show
(his)
Sweater: Gift
Jeans: Levi's
Shoes: Converse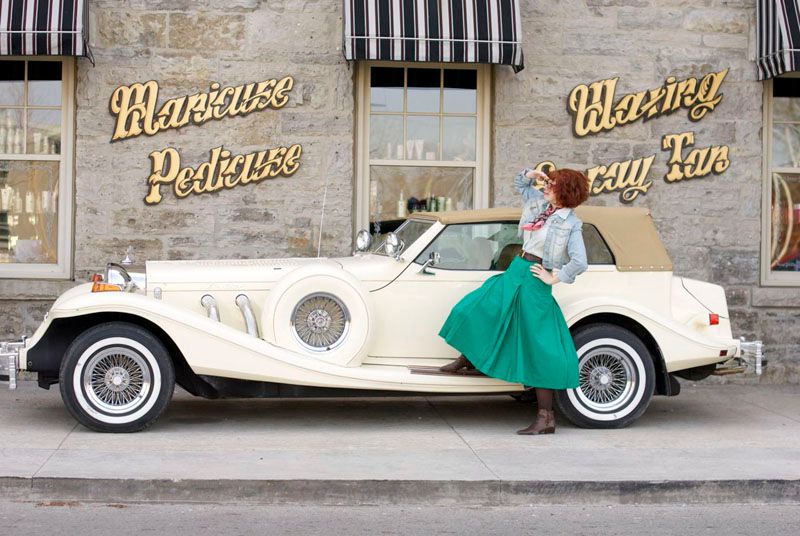 I hope your week is off to a great start!

--Erin