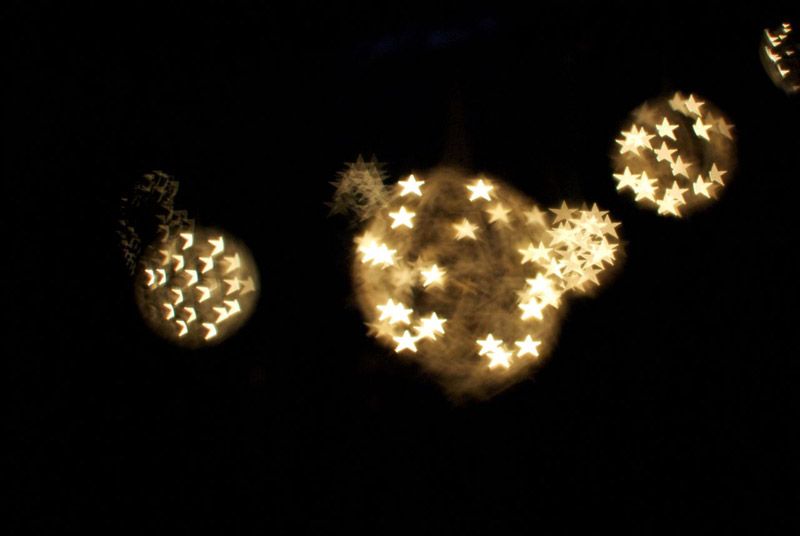 I got a new lens in the mail today! As a reward and motivation catalyst for my restaurant-less November, I decided I was going to buy myself a 35 mm lens. I know, "doesn't spending the money you saved defeat the purpose?" Well, yes, sort of. But seeing how much money I spend a month on dining out that I could be spending on awesome stuff like camera equipment, is a big motivator to cut back, and cook more. I was going to buy the lens (which is actually quite affordable) for roughly what I was spending dining out for the month. On a whim, I thought to check
Henry's
online to see if they had a better price (I'd rather not support Best Buy if I don't have to) and checked out the used section while I was there. Sure enough, they had the lens, rated a 9 for factory new without packaging, for $90 less than new. That lens was totally properly packaged, including all papers, when it arrived in the mail this morning. There it was, perfect, second hand, floating in its box amidst an excess of inflated baggies. Next time you're lusting after a new piece of camera equipment, consider buying used. Lenses can last decades if you treat them well! Give someone else's unused lens the attention it deserves!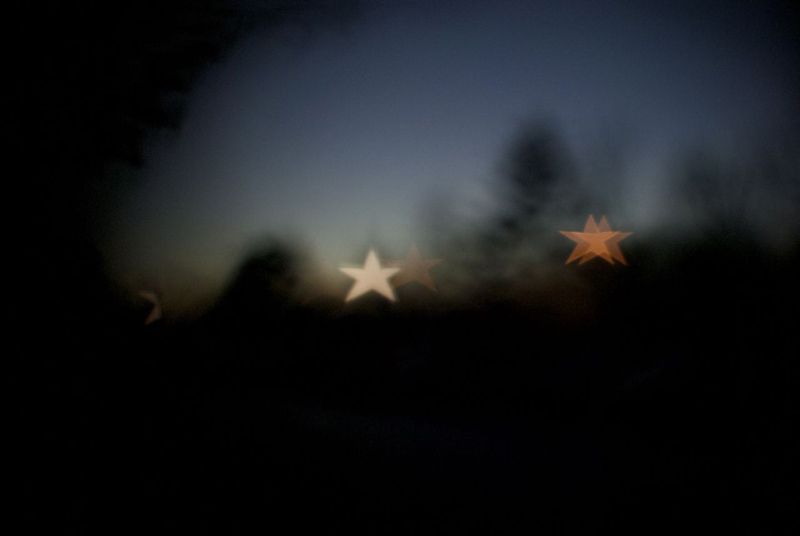 Just as I was putting my coat on, itching to use my new lens, I thought I should try out some shaped bokeh to make use of the Christmas lights up around town. I made the star too small, and the images came out dark and vignetted. Still, these looked really dreamy, so I thought I'd share. I really like the one below, it's the icicle style fairy lights hanging off a house, which I am peeking at over their hedges! I like that you can just make out a couple bits of hedge. It really is a magical technique!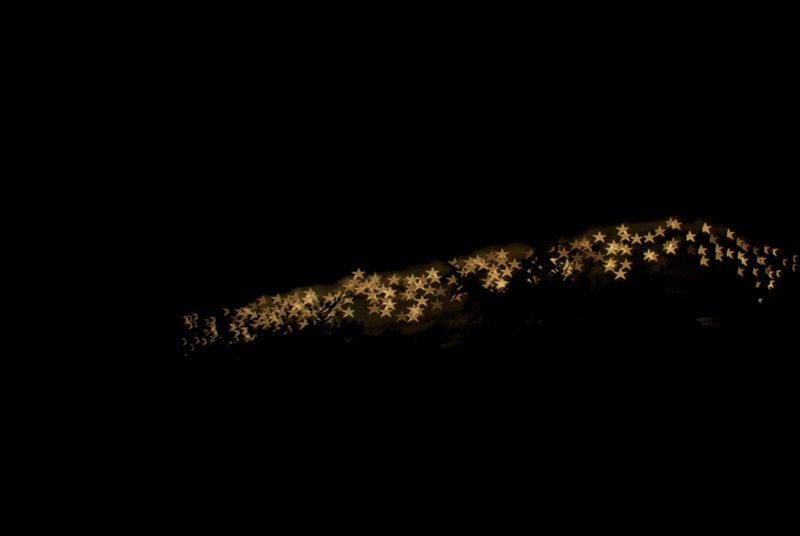 I'm looking forward to trying this again when I head up to Ephraim's parents' place on Boxing day. They really decorate for Christmas, and if we get snow like we did last year, I'm going to fill my memory card. I'm so excited to have more flexibility shooting indoors with this wider angle lens! Guess this means I have to set up a nice spot to do outfit photos indoors now...
--Erin