You've found an awesome bikini at the thrift store/garage sale/dumpster, and you feel awesome in it... or you would, if it weren't for the nagging knowledge of this bikini's former life.
When I picked up this amazing 1960's bikini at the Toronto Film Costume Sale last weekend (for $5!!! what up!) I could immediately hear my Mother making gagging noises in my head, just over the thought of wearing someone else's... well, underwear, basically! And yeah, it's true, that is pretty gross. So I said to Ephraim all excitedly that I was going to replace the gusset and this would be the best bathing suit ever!!
He said something to the effect of "Awesome! That all sounds great! But I don't know what a gusset is"
"It's the crotch. Well, the crotch lining. It's the clothing housing to lady bits, and should only really house one's lady bits. Soooo I'll make my own!"
So today, we're gonna sew a new gusset into our new(old) bikinis, and start anew! This project takes under an hour, can be completed by hand or machine, and is simple enough for any skill level. So, let's get to it, because temperatures are rising!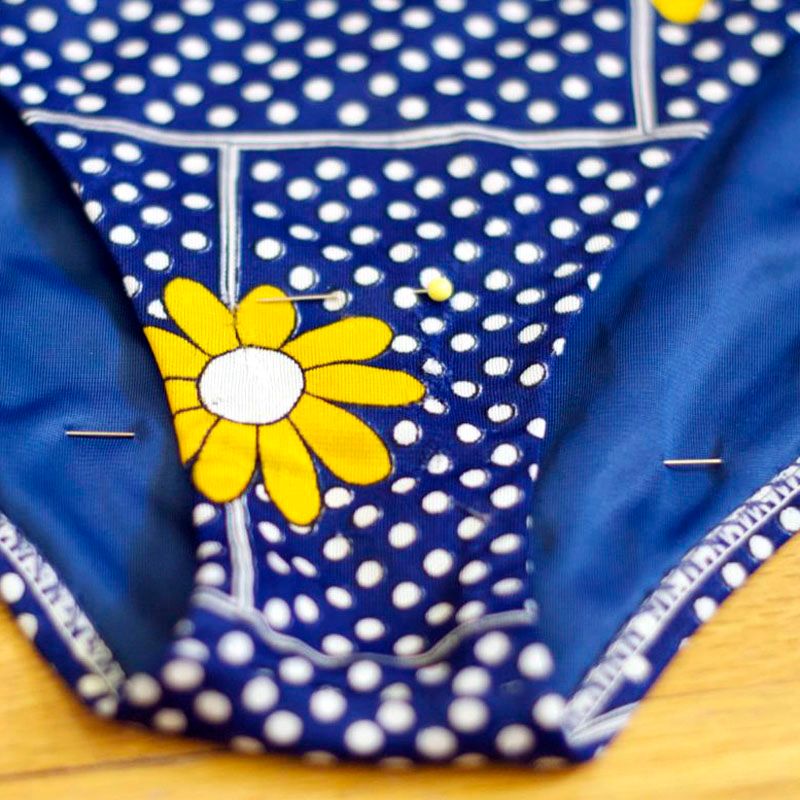 1// mark with a pin how high you want the rise of your gusset onto the bikini bottoms. It may be helpful to compare with a pair of panties that fit you well!
2// lay your bottoms on top of the fabric you will be using for the gusset. I used some lycra I had in my stash box. Pin the new fabric and bottoms together, and mark the new fabric along the leg holes, up to the rise you decided upon in step 1.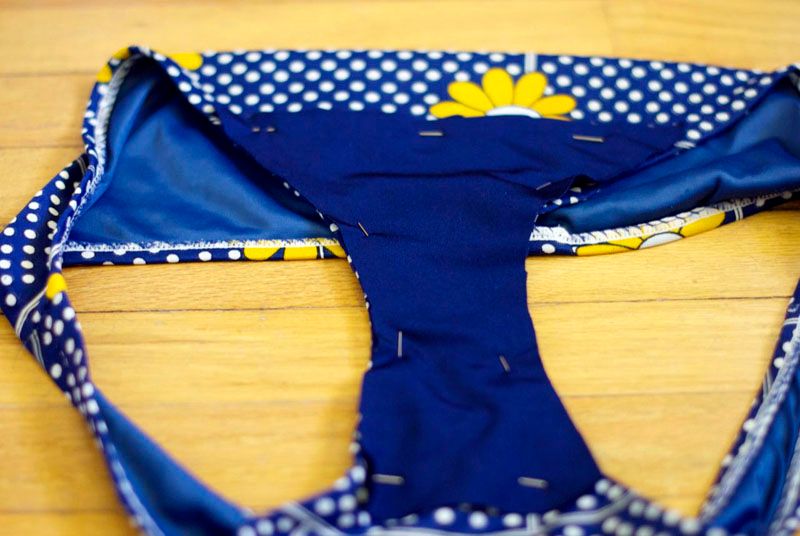 3// Carefully cut out the new fabric along your guides, and straight across the marked rise points at the front and back. I kept everything pinned together, because I couldn't easily see my marks on my dark fabric! Be careful not to nick the suit with your scissors, and go slowly!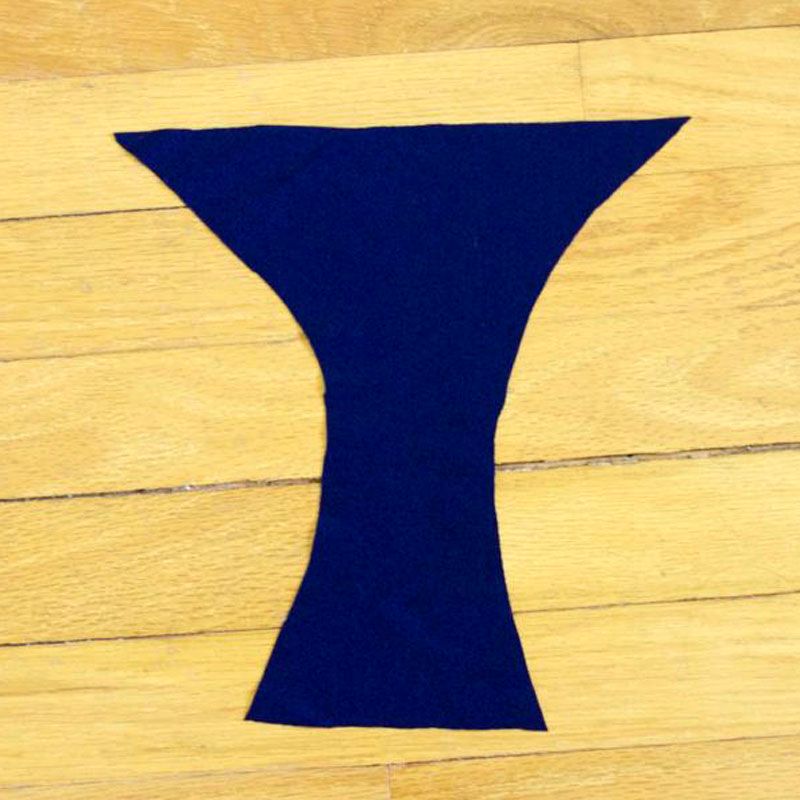 4// Isolate your new gusset material, and trim up the curved sides. This is a good time to try to get the cut edge nice and smooth, but don't worry too much; this is all about function and way less form!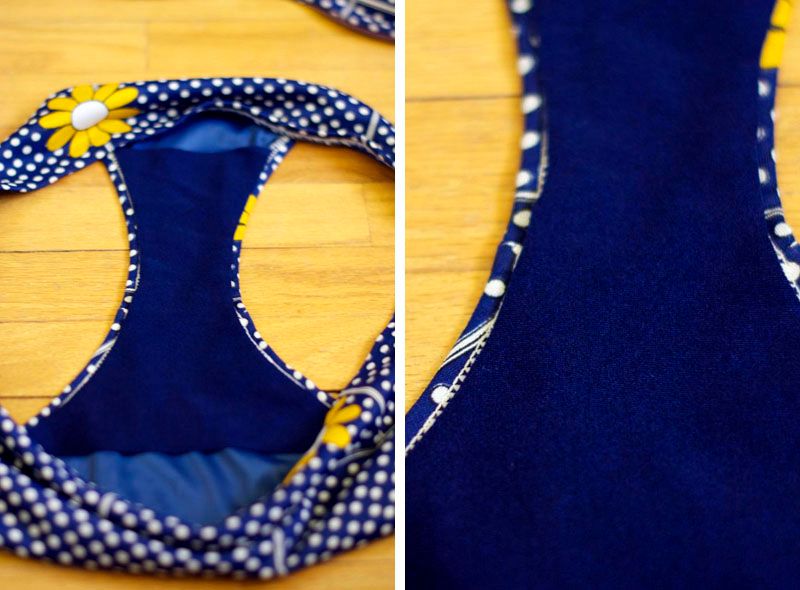 5// lay the new gusset into your suit bottoms. As you can see here, I trimmed my sides just enough to stop them from overlapping the edge of the suit, but tried to stay around where the suit was already sewn. It's not perfect, but that's okay!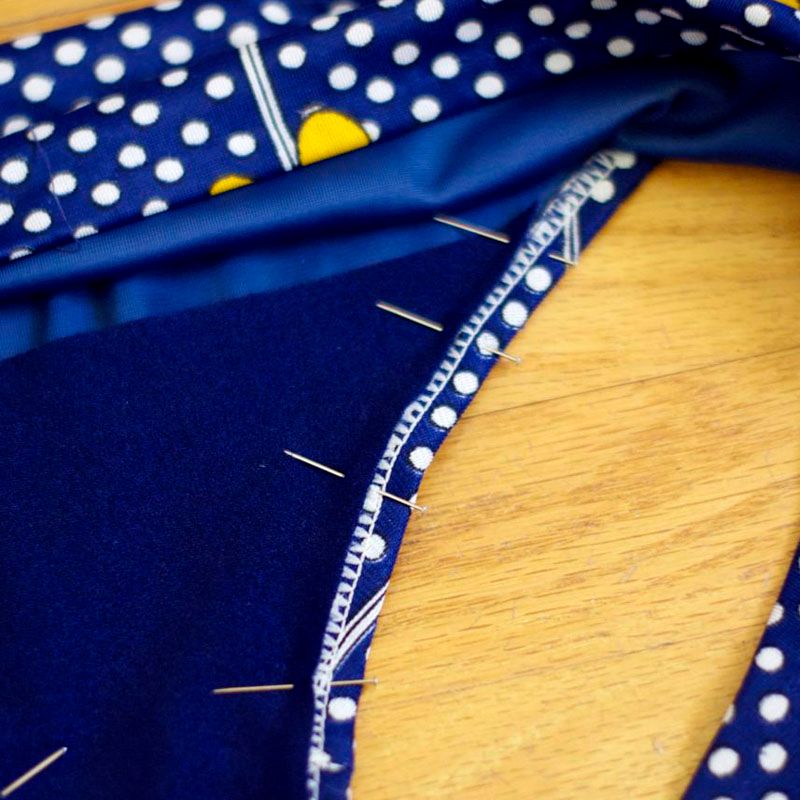 6// Pin it within an inch of its life! The suit and in my case the gusset material as well were very slippery, and wanted to move around a lot. To avoid bunching and shifting as you sew, pin pin pin away. You will only sew the gusset in around the legs, and not across the tops.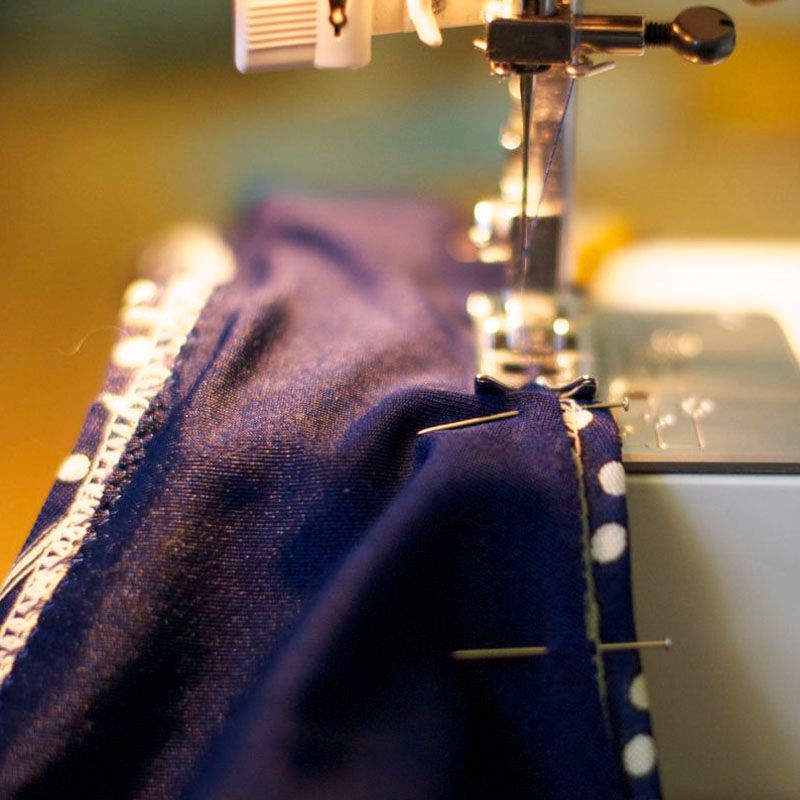 7// Sew the gusset into your suit with a short and narrow zig-zag stitch. You can also sew it in by hand with an angled top stitch, to allow the fabric a little give. Try and contain the edge of the fabric within your zig zag, to hold it down neatly. Optional: Hand tack the rise of the gusset in to the lining of the suit. It should lay nice and flat on its own, but you may want a more "clean" look.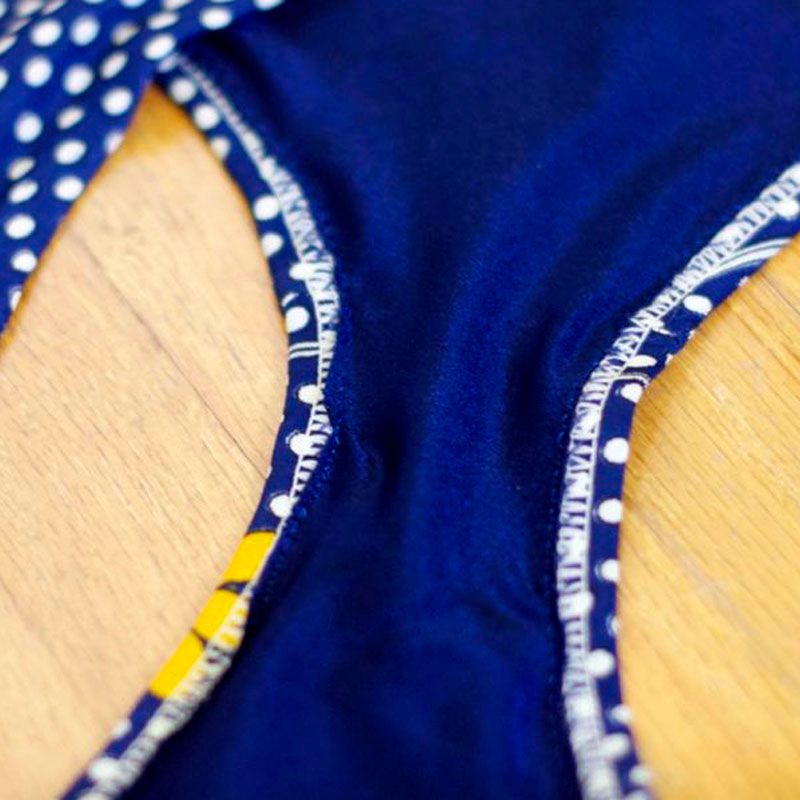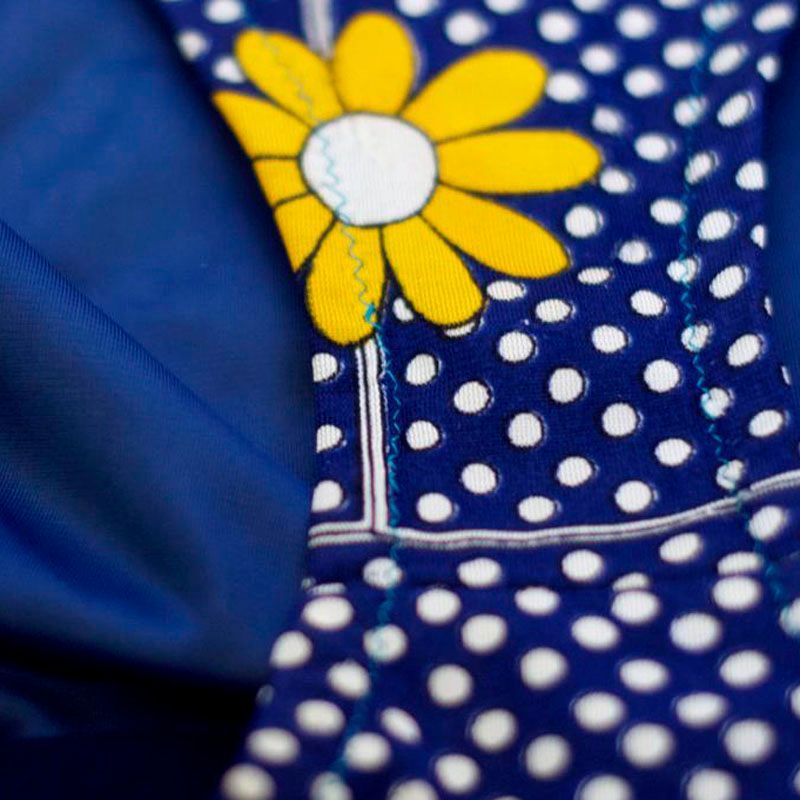 This is what your suit will look like after you've sewn the new gusset in. I used a contrasting bottom thread, because I liked the look of it. Or maybe it's because I didn't feel like loading a new bobbin. You'll never know (and I can guarantee you, nobody is going to notice!! Just keep it relatively close)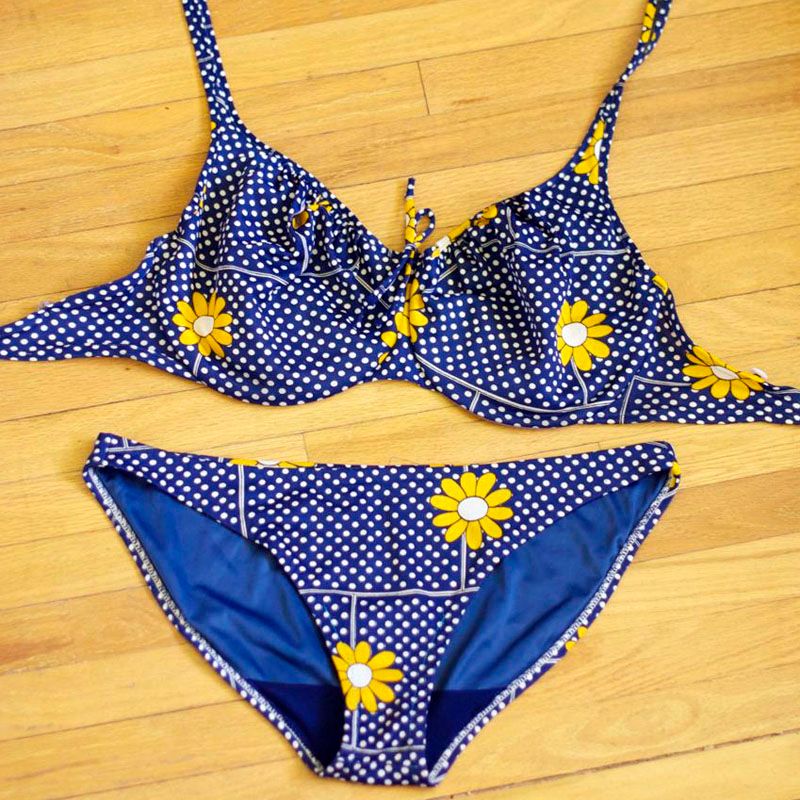 Now put that gorgeous suit on and get outside! Because it's really hot out, and so are you.