When you're working on a show, it can feel like you're neck deep in the thing 90% of the way through it. At a point, just about before you go into tech week, you start feeling that work creep up a little higher around your mouth, and you think you're probably going to drown. "Maybe the light at the end of the tunnel is that pre-death vision people get?" "When I die, what will happen to all my fabric?" Those kinds of thoughts are just the regular, when you work in theatre and life is always crazy. You just kind of forget that there comes a time when it's over, when the stress breaks and you get to enjoy something for a quick moment before it's on to the next.
Though I am already on to the next (I had a design presentation for two one act plays I am desiginng for the Shaw this week), the short short run for The Lover went fabulously well and opening night, rainy though it was, was a relief and surprisingly a joy. And now... it's over. all the costumes have gone back to their rental houses or on to new homes, and I'm back in Niagara-on-the-Lake. But we always have the photos to remember the crazy times before it all settled down. And with that, here are gratuitous photos of The Lover.
Nicole Buscema as Sarah, Stephan Ermel as Richard/Max, Ed Hillier as John, Directed by Peter Wylde. Set Design by Michelle Ramalho, Costume Design by Erin Gerofsky, Lighting Design by George Quan. Photography by Erin Gerofsky.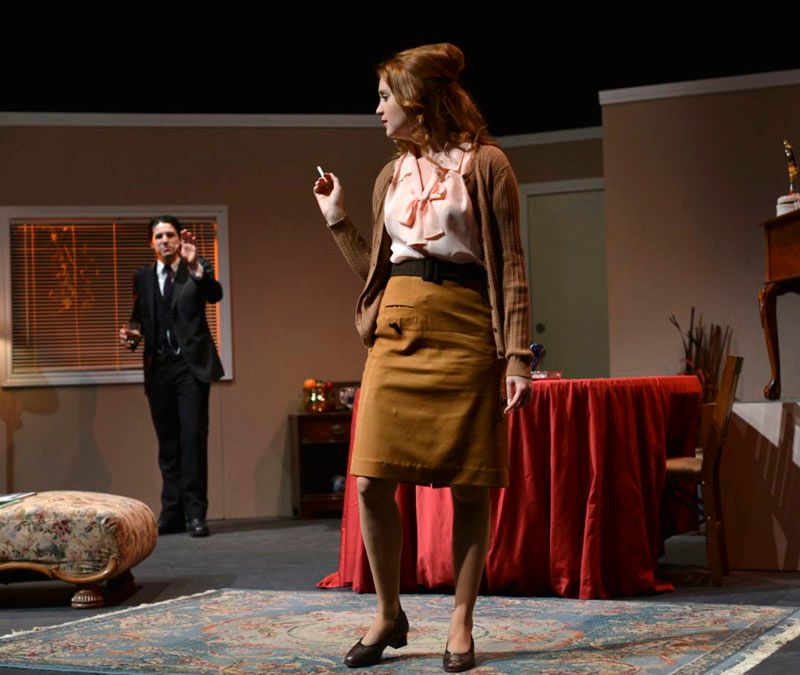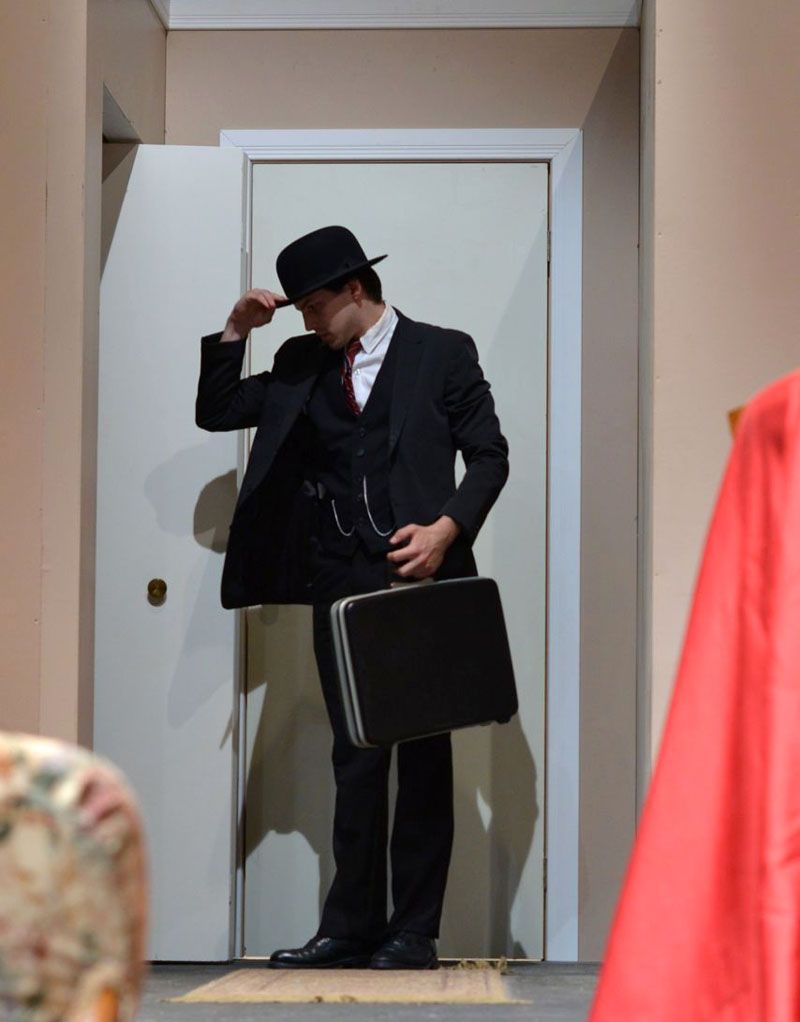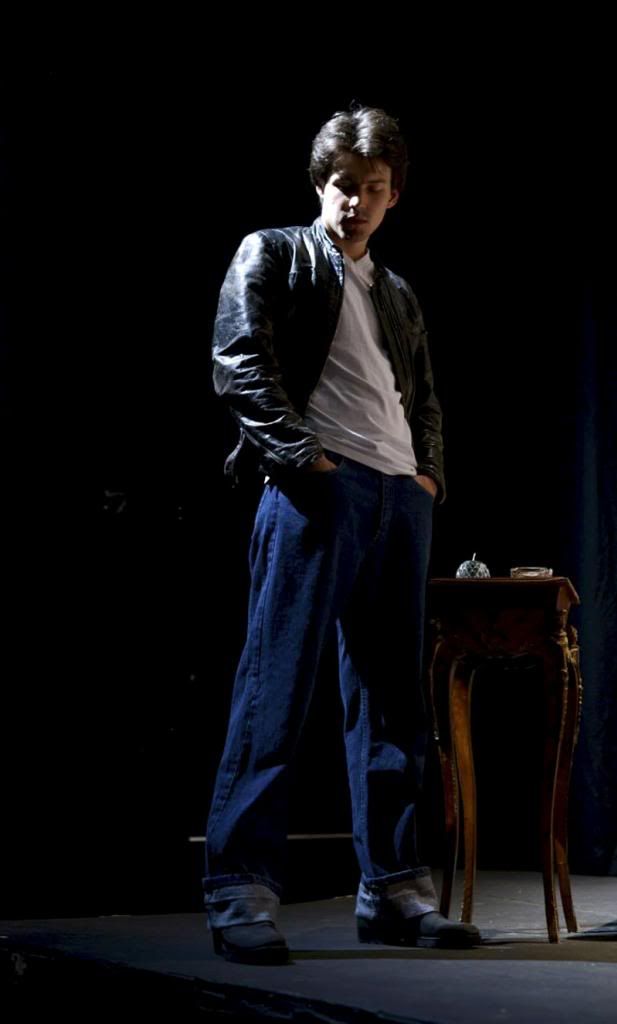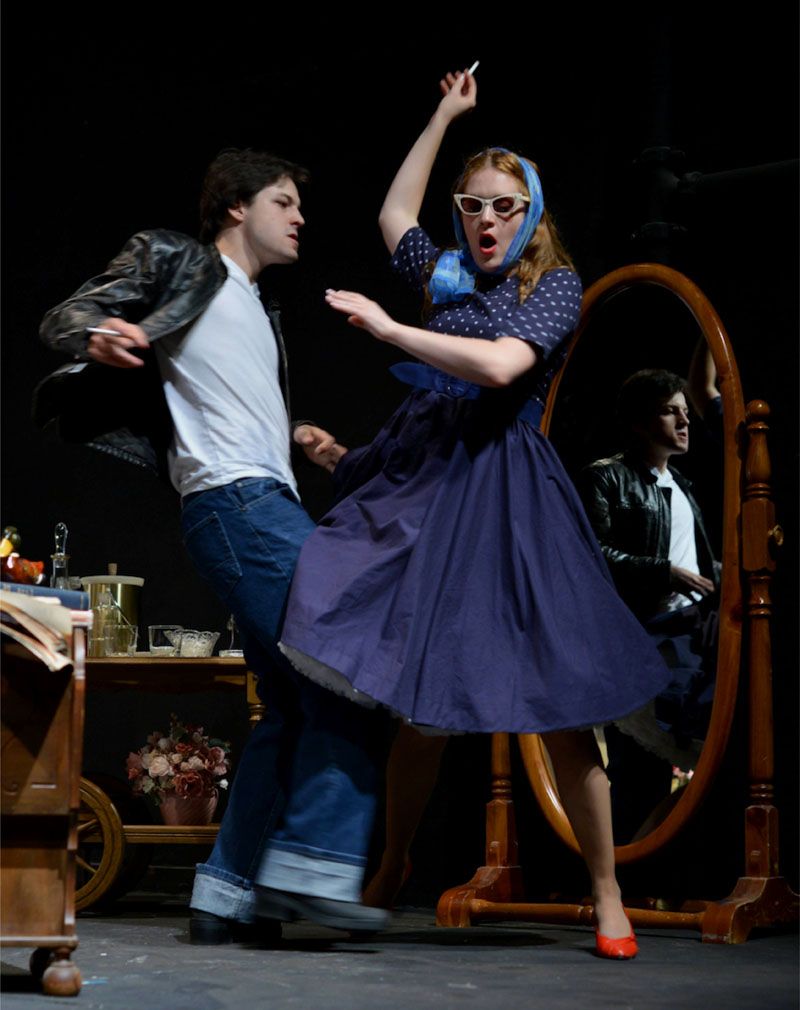 A big thank you again to all who worked on the show, and everyone who came out to support it! We had some strong responses from Mooney on Theatre and NOW Magazine (for all you Torontonians), and I sincerely hope it isn't my last project with Three Peasant's Theatre. Good thing the Artistic Director and I go way back, hah!