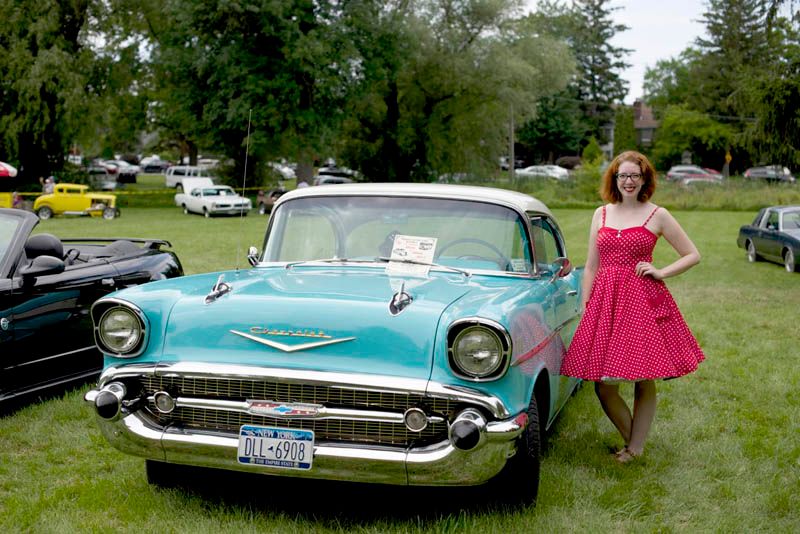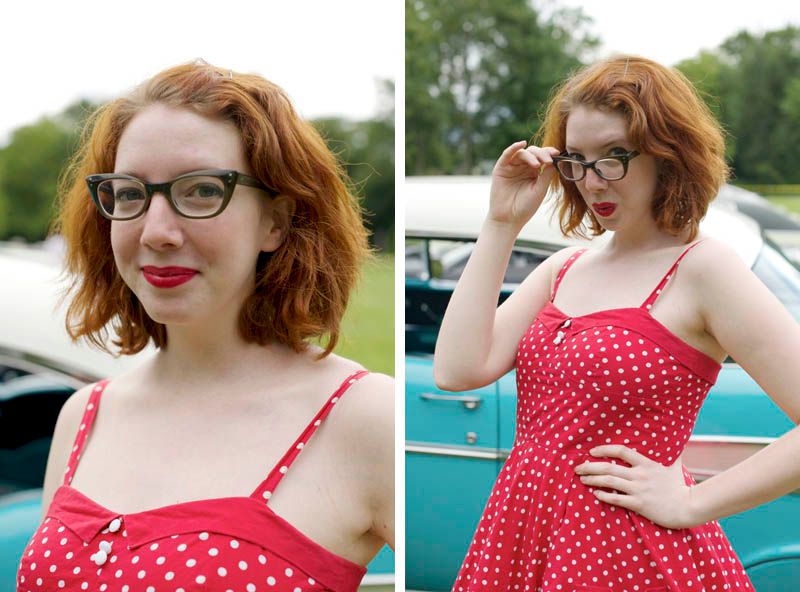 With the classic car show being in town, I couldn't resist dressing up a bit for the occasion. Add into the mix the crinoline I scored from The Lover, and you have some real swing capability! I used the crinoline to dress up an old H&M dress I've had around for ages. Ephraim couldn't believe how much the extra floof transformed the silhouette, and people who came up to me to comment on my outfit totally thought it was vintage. Not bad for a cheap mall find from high school days! I had originally put together the outfit with my cropped denim jacket, but it had become quite warm and we'd been walking around for a while by this time, so I ditched it. To make up for it, I posed next to a gorgeous car. A gorgeous car I couldn't touch. Turns out that makes for some awkward posing, haha! This was the first time I confidantly posed for pictures in public. By this time I had spoken to a couple sweet old ladies about my dress, and been asked if I was returning from a dance, and had been stared at by so many menonite children that it just didn't seem to matter anymore.
The Deets:
Dress: H&M, approximately 1,000,000 years old
Crinoline: Vintage
Sandals: Saltwater Sandals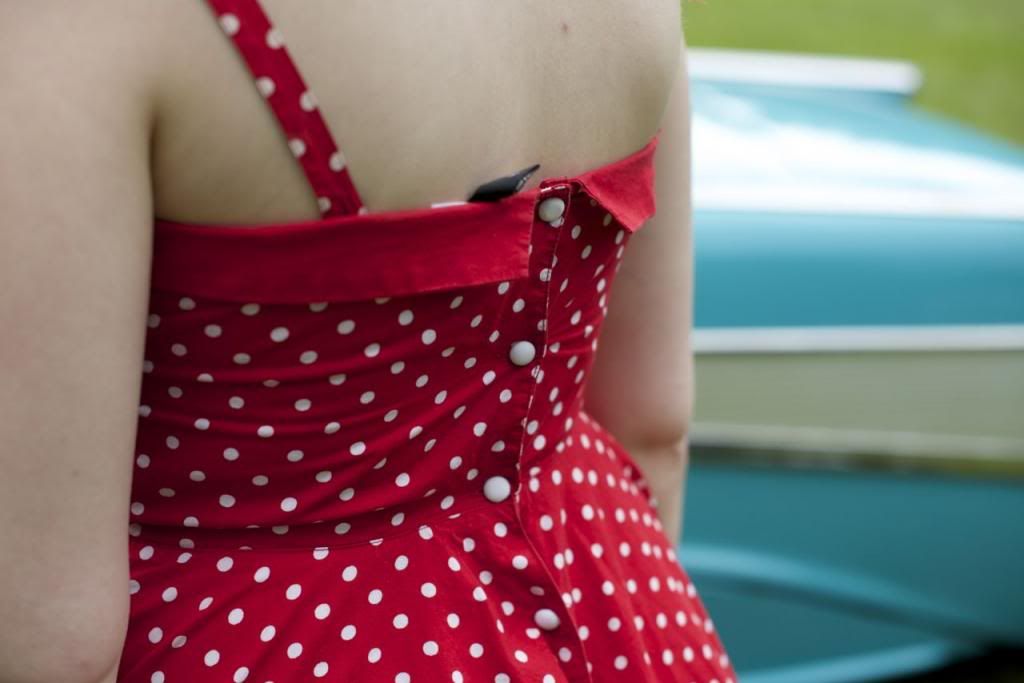 Good boyfriend thinks to get a shot of the sweet button up back. Less-good boyfriend doesn't tell me my tag is poking out...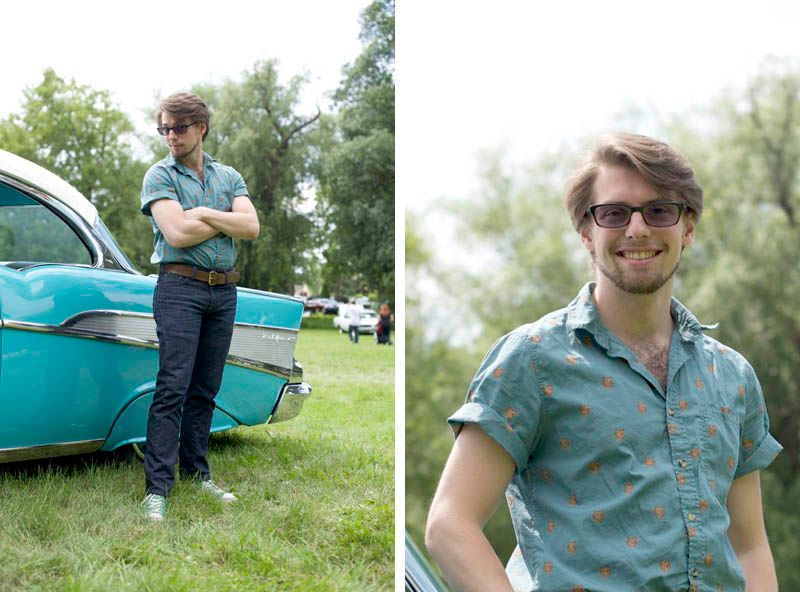 Bonus Boyfriend Shots!! His shirt is covered in bear heads, and I think it's amazing (and really hilarious!!)
To the lady who asked me to "do a 50's dance", I'm really sorry that I don't have any sweet moves....yet. Here's a twirl for your trouble.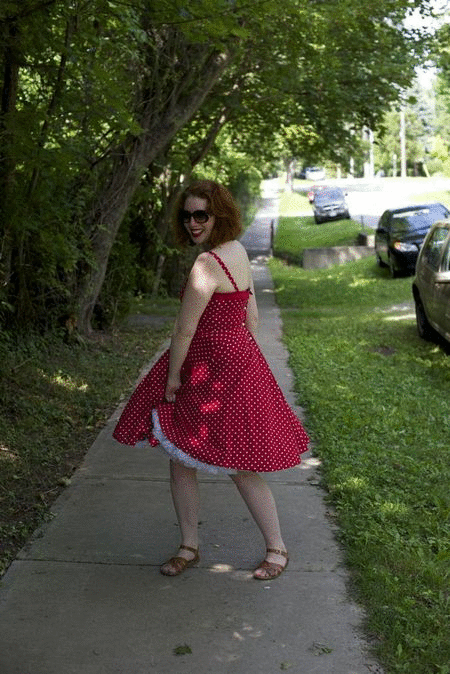 --Erin