Hi everyone, and happy Monday!
I know Mondays don't tend to be the happiest day of the week, but I once had a Theatre professor who could get our entire 150 person lecture to shout "HAPPY MONDAY" back at her, every week, and you know, I think that moment really helped making Mondays a day that really was happy. So, HAPPY MONDAY everyone!!
I have some (older) pics to share today. I mentioned here that I took a detour through a cemetery by my house (where I like to take outfit photos, actually!) back at the end of December, and took some photos of interesting gravestones. Something I like about this cemetery, is that it has some extremely old stones (the one from 1836 is amazing) practically right next to modern headstones. I didn't take photos of the more recent ones, as they tend to be much less ornate (or interesting period, if we're being honest).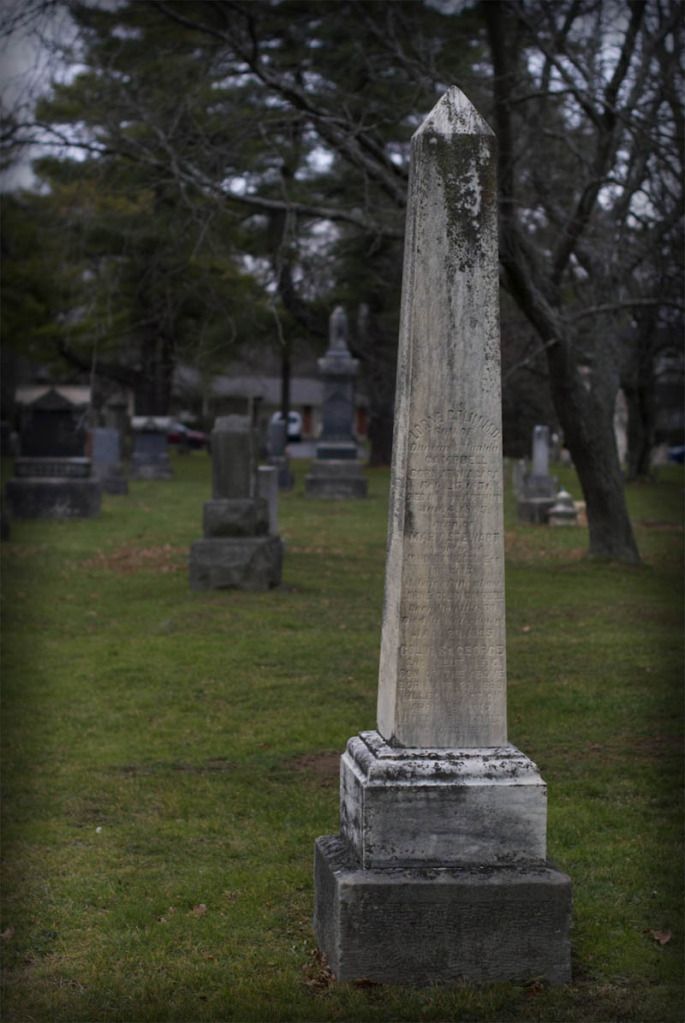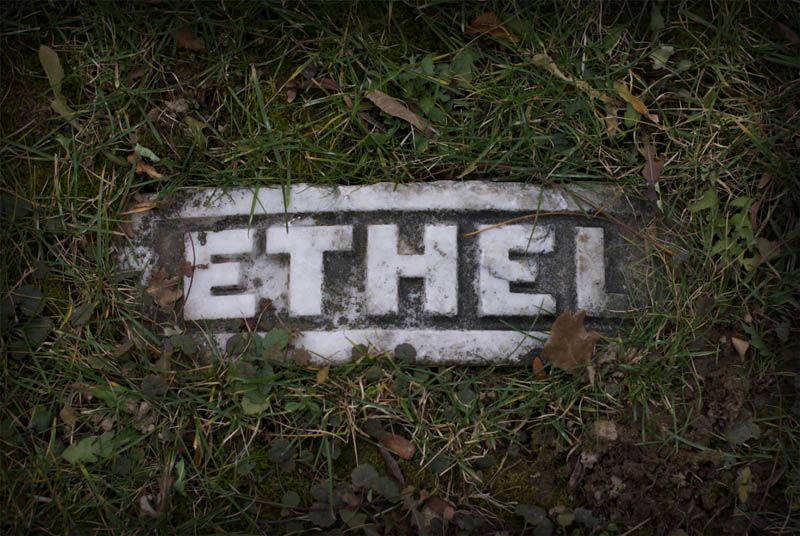 Headstones seem to have gotten really... boring. As a monument to someone's life, I wish that the engraving could really add something to the stone, and perhaps say something about the person. I tend to be in Jewish cemeteries most frequently, and the majority of headstones have a Star of David, or perhaps a Menorah, and that's all. In London Ontario, I found a stone with a T-Rex on it, and I hope to visit it every time I am there, even though I don't know the person to whom it belongs. I want my headstone some day to be really wild. If it isn't going to be a work of art, my family really ought not to bother with it. But if you want a place to visit "me", make it something cool to look at, you know? Morbid enough for ya? Get used to it!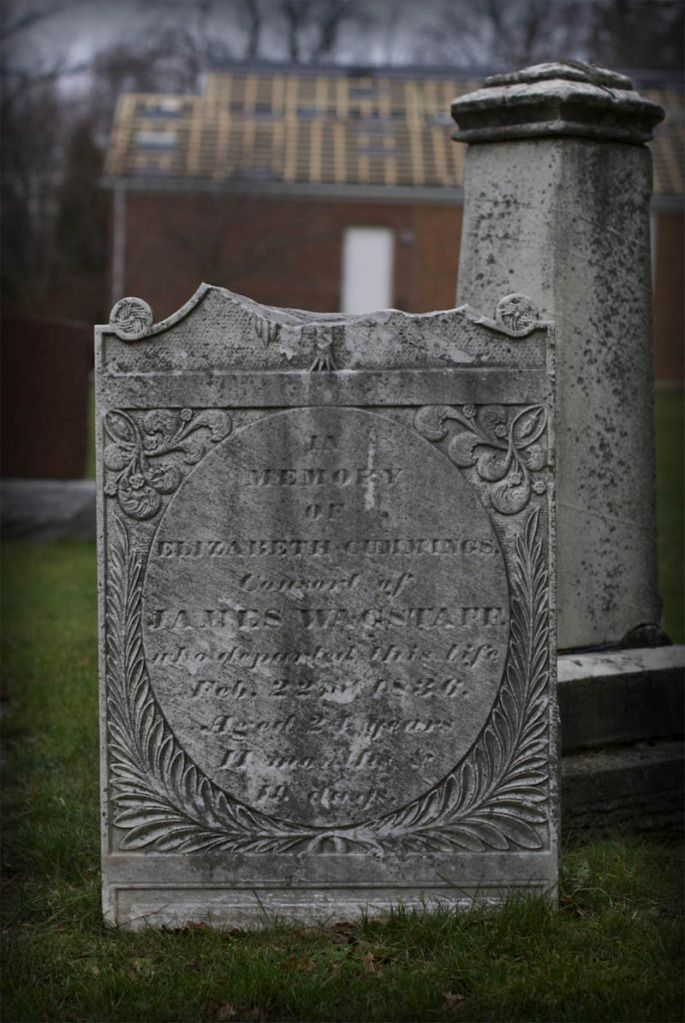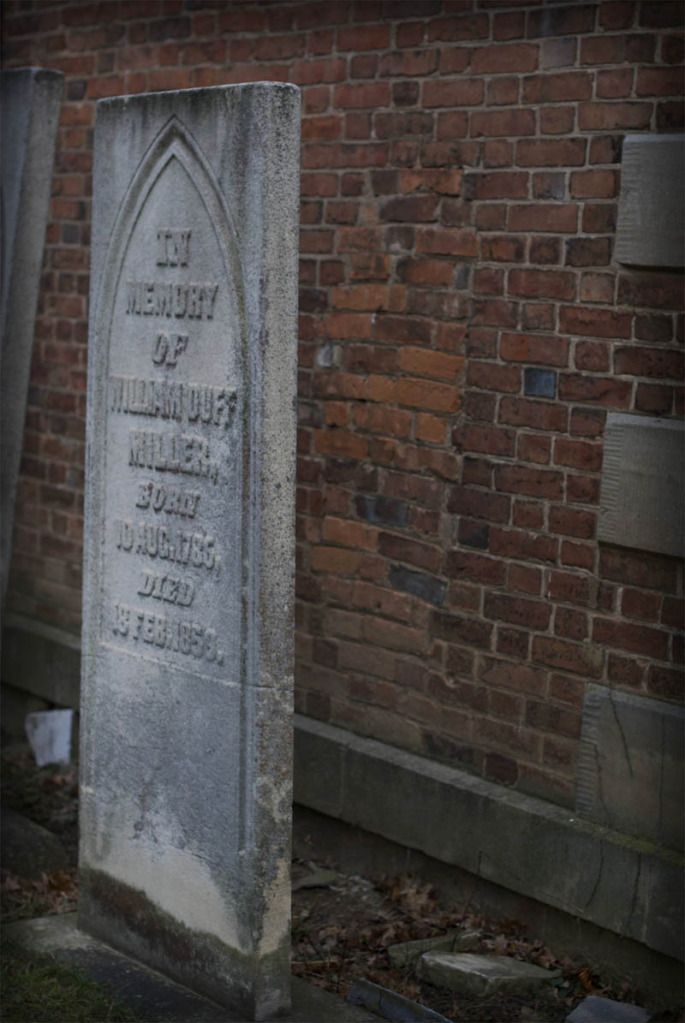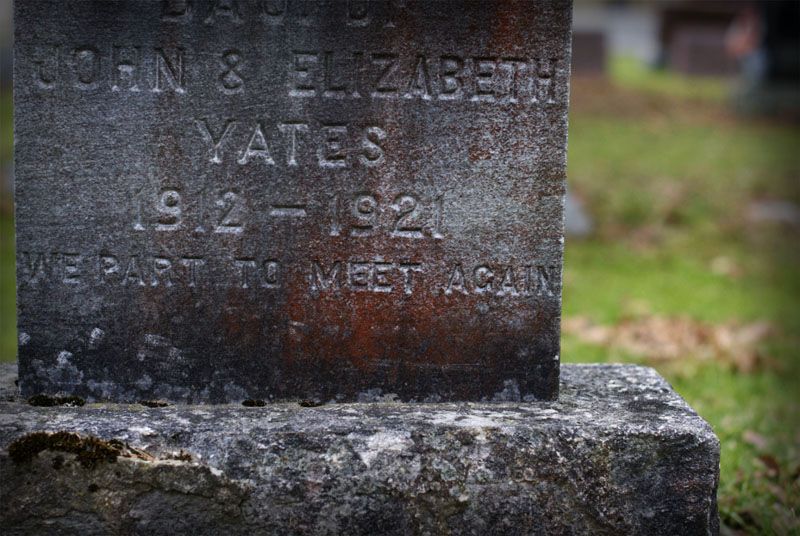 You really appreciate how far medicine has come when you see a headstone like this. I thought the inscription was lovely.
I tend not to edit my photos much, but I tried doing a bit more to these to get a bit of a "moody" feeling going. I'm not sure how I feel about it, however. Any thoughts? I suppose that's why I stay away from editing besides a bit of colour correction, I can't seem to look at that side objectively yet! So I'd appreciate a bit of feedback if you feel one way or another about it :)