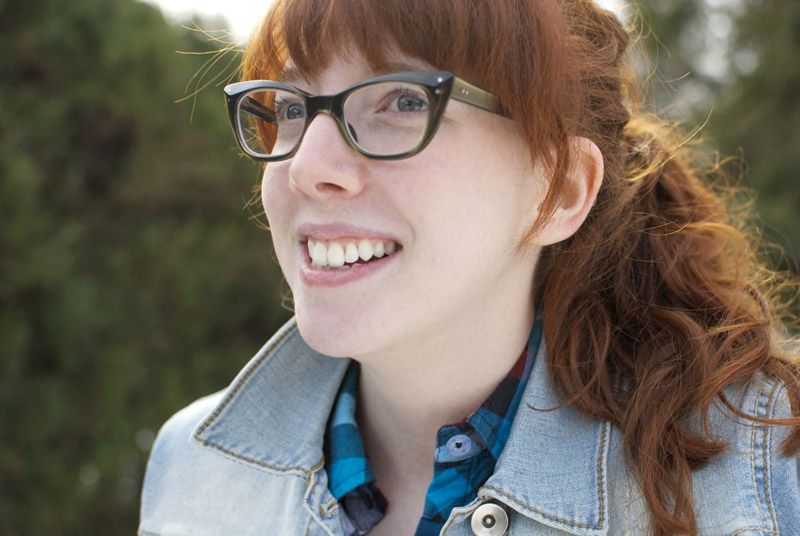 Sometimes (okay, most of the time) when it's cold, snowy, and generally blah out, you just want to be comfy and warm. Now, since we can't go about our daily business wrapped in a quilt, or dare I say it, go to the office in a snuggy, we have to have classier ways to keep warm on those colder days. This plaid shirt-dress is one of those solutions for me. It's made of a light fleece, has long sleeves, and even has pockets to keep my lip balm handy. Score, am I right?! Throw on a belt to cinch in the waist, and you're in business.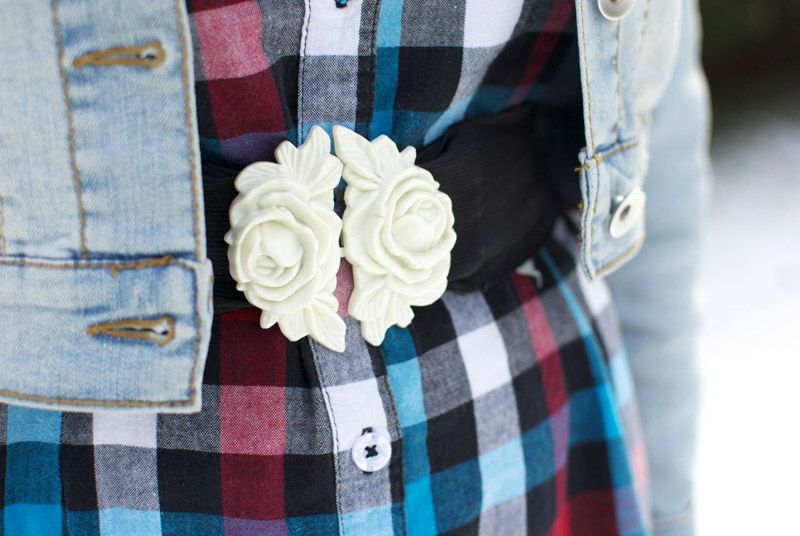 Plaid Shirtdress: Winners
Denim Jacket: Charlotte Russe
Leggings: Filene's Basement
Paired with a cropped denim jacket and my favourite black boots, I keep nice and toasty and don't look so bad, either! And that right there is a sure fix for those winter blahs.
As a fun bonus, here's a shot of the handsome photographer, and the stupid face I kept making during this shoot to crack us both up, and also because I was cold. I don't know why he continues to date me. Guess I'm just lucky.