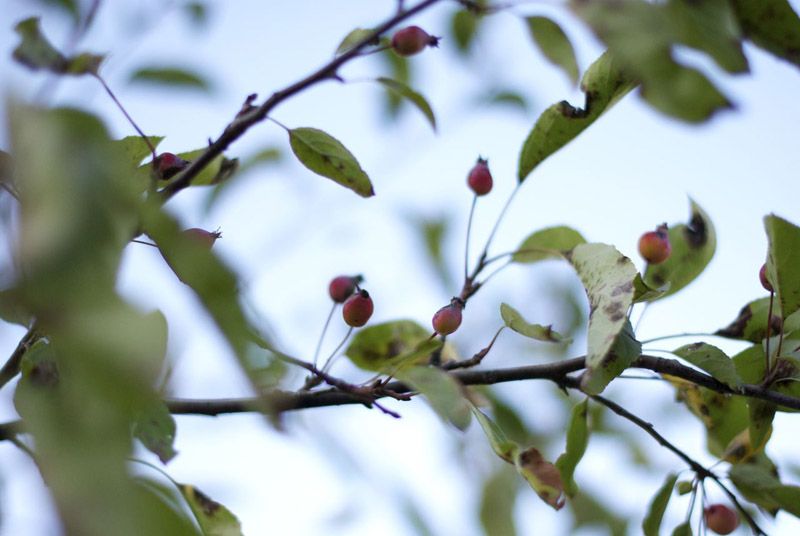 I know, that's a picture of a branch and some berries, not a photo of anything theatre related. But, well, I don't have a release to share any of the photos from the show yet, so I'm sharing these instead!
At long last, yesterday morning, The Directors Project opened!
Our first performance was for Shaw Festival company members only, and it was a really great show. The environment of people coming to support their fellow company members is just awesome. So warm, inviting, and downright fun. It was pretty amazing to be a part of, even if I was hiding in the back of the theatre with the directors and the lighting designer (mingling is scary, and, in fact, for lame people. FACT.)
Today we perform again, for more assorted company members as well as Shaw Governors Council members, and some special invited guests. It's strange being such a major part of a production which, though it is small in budget and size (and run, let's be honest), it is so chock full of incredibly talented and experienced individuals. And then there's me. My bio (which accompanies my head shot in the lobby) is roughly 3 lines long, only about 1/3 as long as everyone else's.
And I know that should freak me out.
But mostly I'm just grateful to have had such big opportunities so early into my career.
Here's hoping it's all up from here!
I think this wall would make such a great backdrop for outfit posts! Too bad it's the side of someone's house...