This holiday Monday, Ephraim and I headed to the Butterfly Conservatory in Niagara Falls. The last time I was there I must have been 8 years old, and though the place is smaller than I remembered, there are butterflies everywhere. Seriously. Everywhere.
And despite a specially selected outfit that failed to entice even a single butterfly to land on me, somebody had no problems whatsoever attracting some butterfriends. Lucky. Instead I went ridiculously snap-happy, so I give to you, gratuitous photos of butterflies and flowers!
--Erin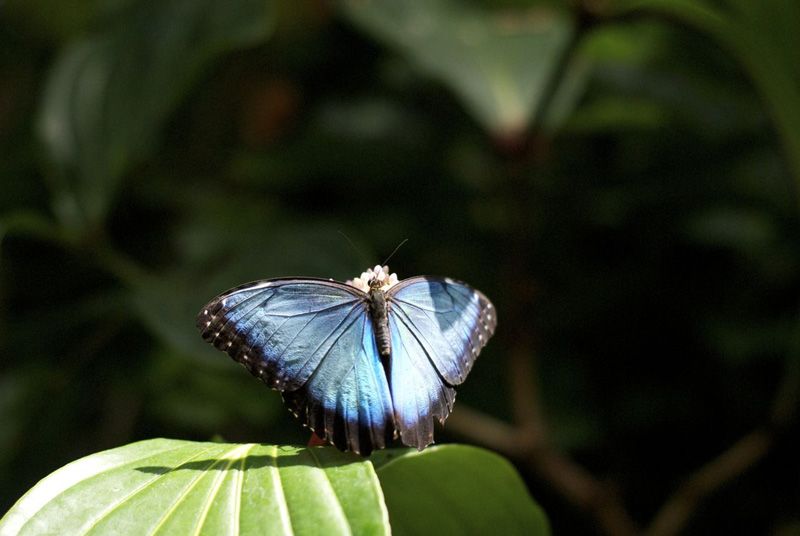 These are about 5" across. Beautiful!
Gorgeous colours and patterns everywhere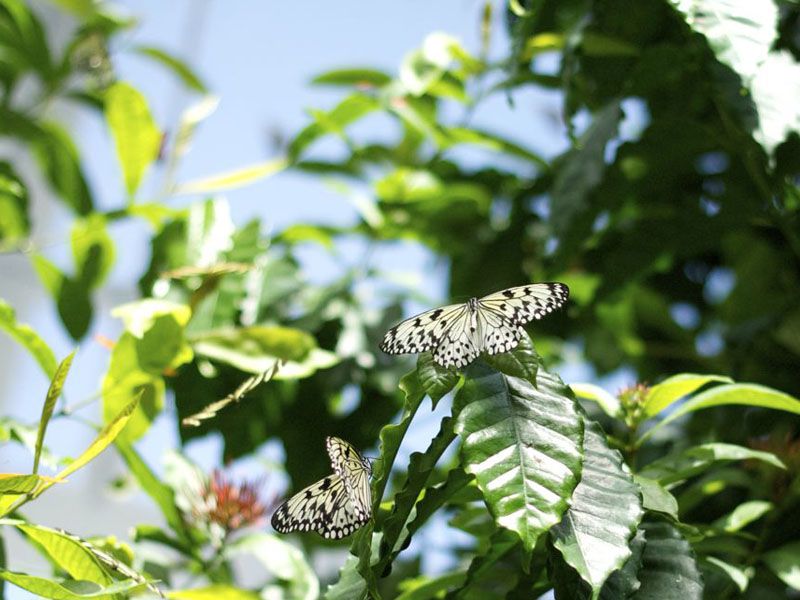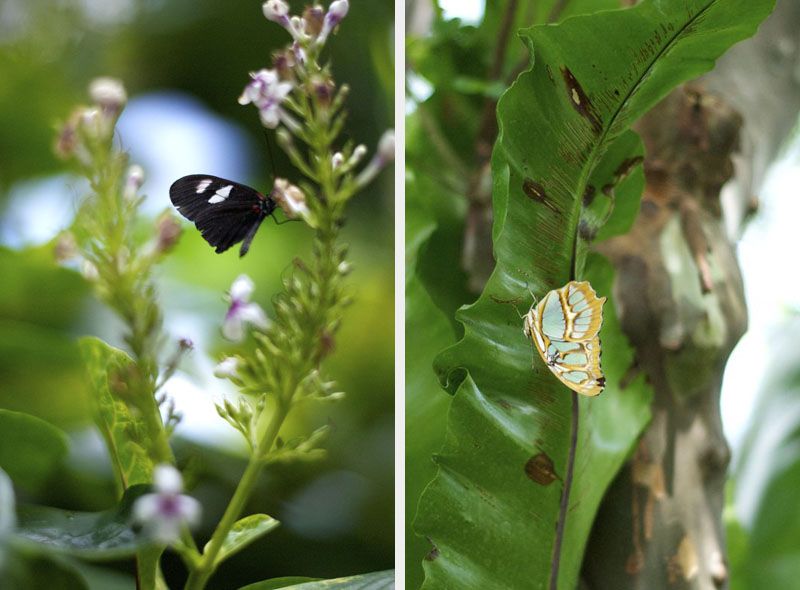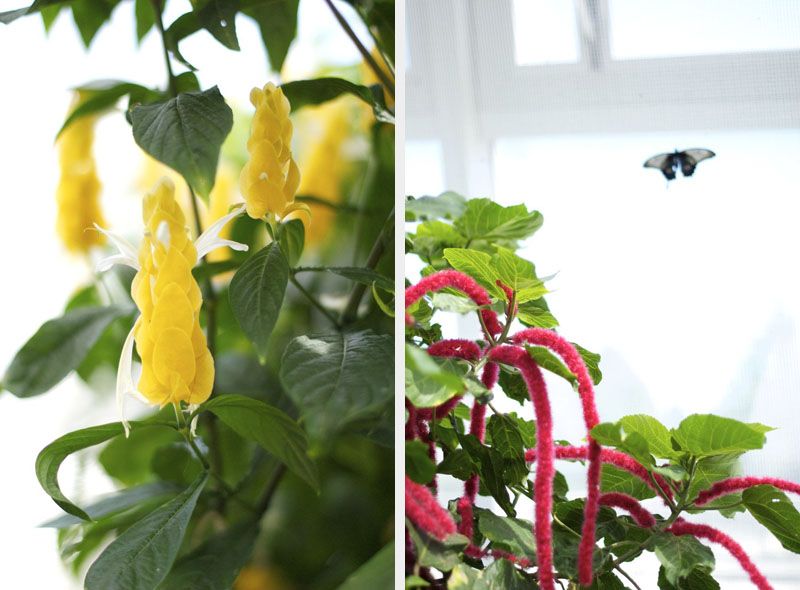 Flowers for butterfly snacking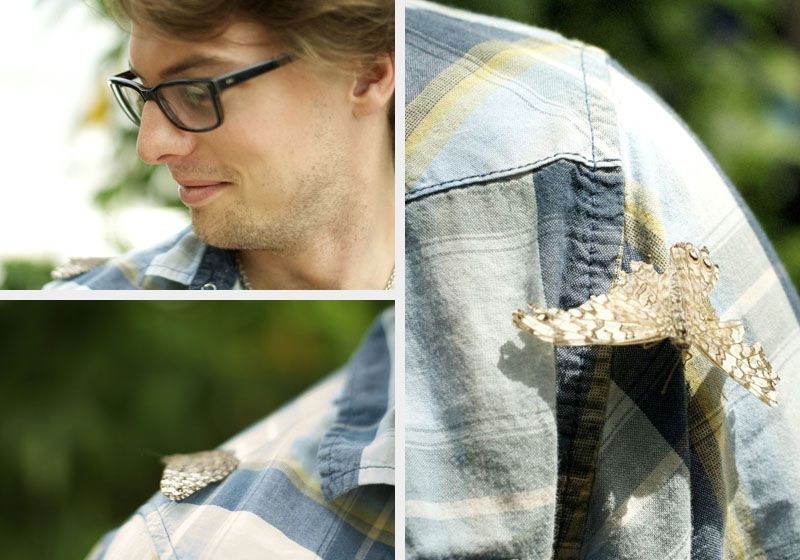 Rub it in why don'chya.
Noooo problem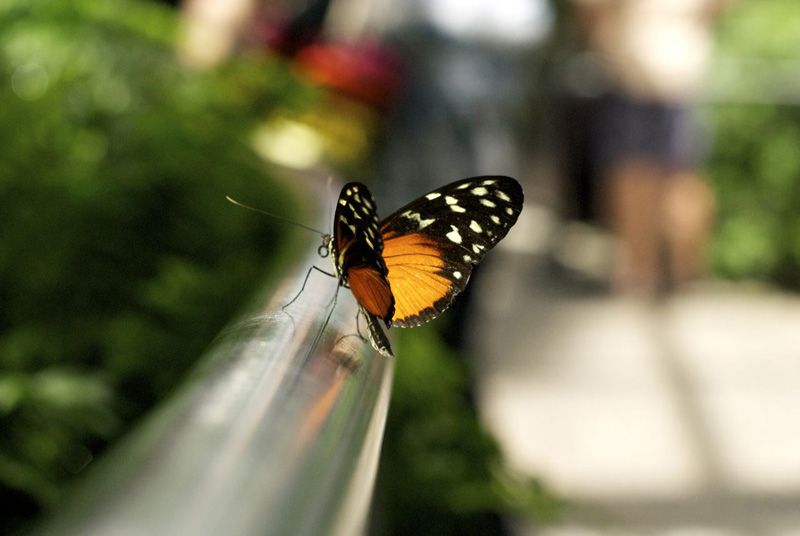 Ephraim took this one. I haven't seen many Monarchs in Ontario this year, sad!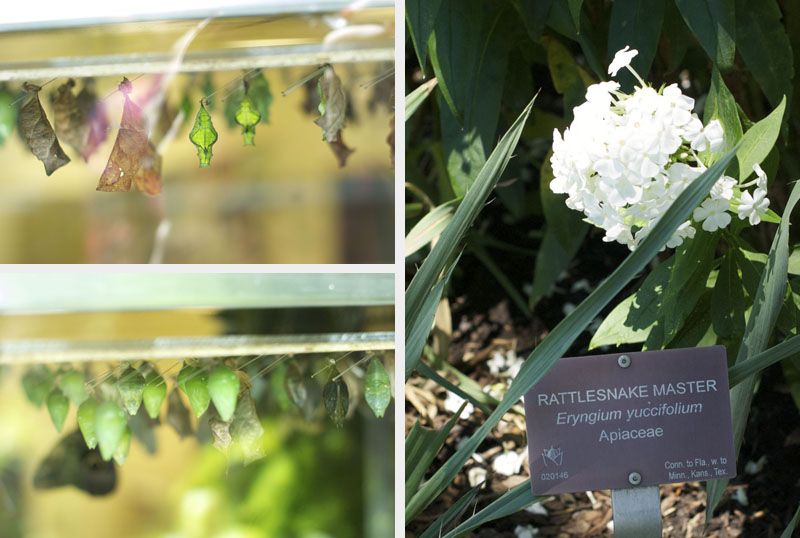 Isn't it cool how some of the cocoons look like dry leaves when they're empty / great plant names in the botanical gardens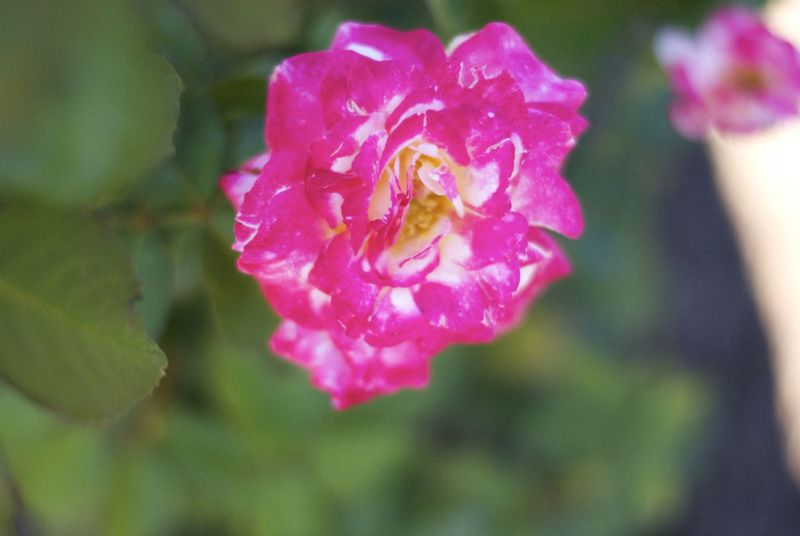 We went to check out the rose garden in the botanical gardens, but it's been too harsh a summer for most flowers.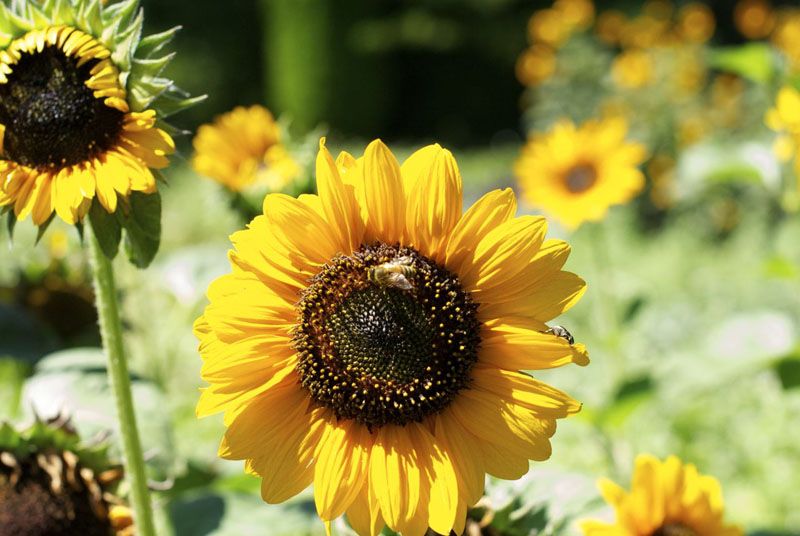 Most of the flowers were dead in the botanical gardens, but there was still some action going on.
The beautiful view on the Niagara Parkway