Happy Monday!
I hope you all had very restful weekends.
While my weekend was not terribly restful (I have a big design deadline coming up in a couple days), I did manage to work some thrifting and garage sale-ing into my errands on Saturday morning. I swear there must have been some divine intervention, the cosmos knew what a stressful time I've been having at work, and sent to me some amazing finds to brighten up my day! I found some great button up shirts (which have been on my thrift list for some time now) and a couple belts, but the really special stuff from this weekend were all decor and house items.
And oh baby, are they ever perfect. Here are the highlights!
I picked up this set of canisters for $8. Pricey, but they're 40 years old and never used. They match my KITSCHen perfectly!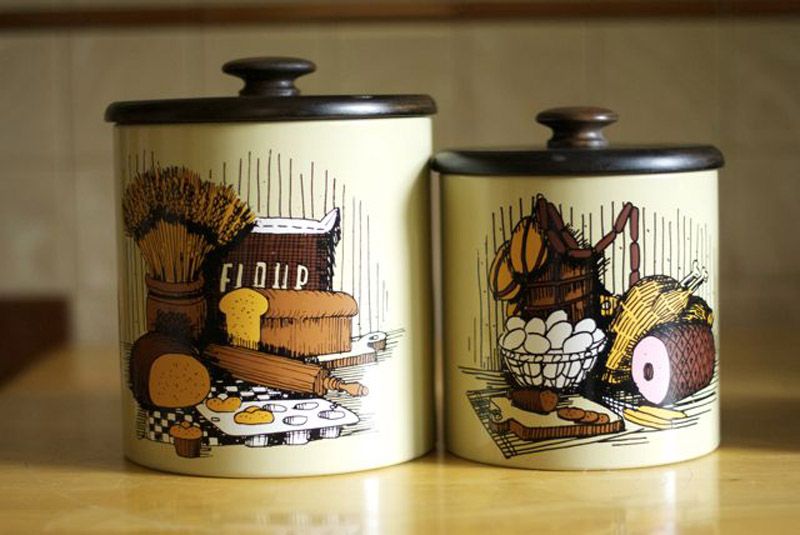 Seriously, how cute are these? The wooden lids are what caught my eye, the ink drawing labels sold me!
Bird Glasses ($4 or so?). I'm collecting several small sets of kitschy drinking glasses. These were too good to pass up.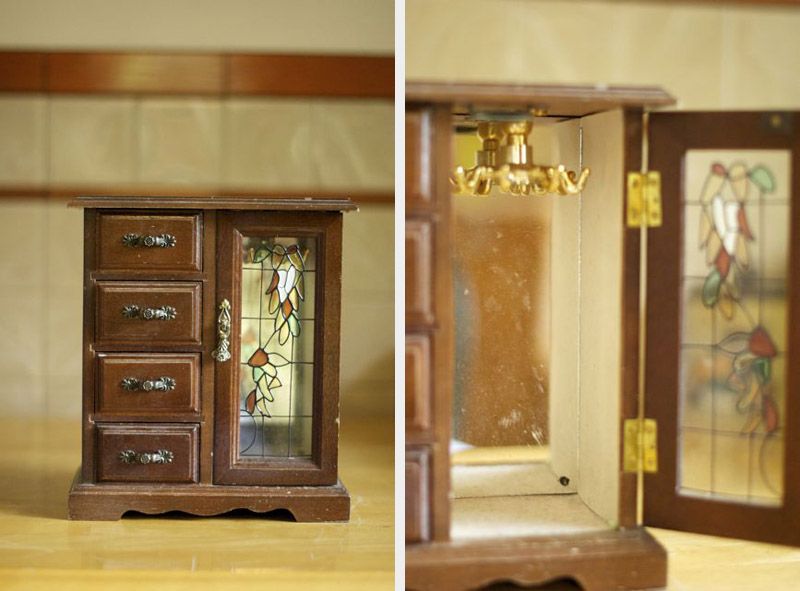 Jewelry box, same garage sale as the glasses, $4. Loved the stained glass and necklace hangers. Going to paint this up real nice!
I've saved the best for last... I wonder what's inside?? ...........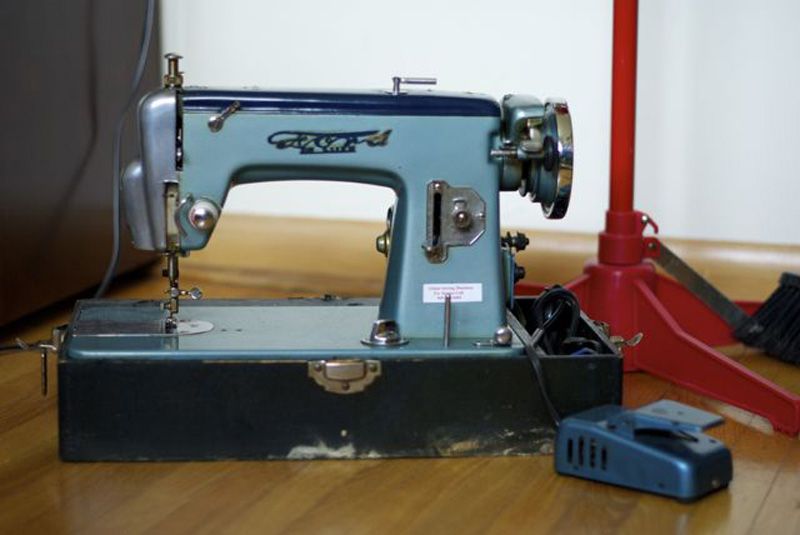 Oh yes!!! There were 2 at the Goodwill, but only one had the carrying case/base.
Japanese made from 1957. Not actually made by the Ford Auto company haha! Mint, these go for $500-$700. I paid $35, and it's mostly just grimy!! :D


The metal head and the matching foot pedal were just too good to be true. It had to be mine!
The machine isn't in working condition yet, but I'll take it in for service once I've cleaned her up. She has all her parts and actually had a number taped to it to have it serviced, in the Niagara area. I looked the model up online and apparently they're very good machines, and have enough power to sew denim with ease, which my domestic machine struggles with.
This is my fourth sewing machine, and the second I've bought for secondary sewing (and admittedly largely for their looks!). I just love collecting useful things that are also beautiful, don't you??
Oh, and I think I'm going to name her Betty, but I'm not firm on that yet. The colour makes me think of my friend Jesslyn who moved across the country a year ago, I'd like to name it something that makes me think of her without using her actual name (cause I've already done that with my machine Doris, and that might be kind of weird hahaha!). Jess makes a MEAN Apple Betty, so I think Betty is currently the forerunner.
Have you made any exciting thrift scores that made you squeal like a small child in public? Be not ashamed, and join the club!