As intended, I made the
frozen peanut butter chocolate pie
from A Beautiful Mess, this weekend.
Luckily, this dessert was a hit, because it's definitely something you don't want to have around for long, or have a surplus of. Because you will eat it. All of it.
On the difficulty scale, I'm giving this pie a rating of "Drunken Monkey", meaning a drunken monkey could make this with little difficulty. I got fancy and melted my chocolate with a double boiler and it was STILL so ridiculously simple. So find yourself an intoxicated primate and make this pie, your friends will thank you (your pancreas will not).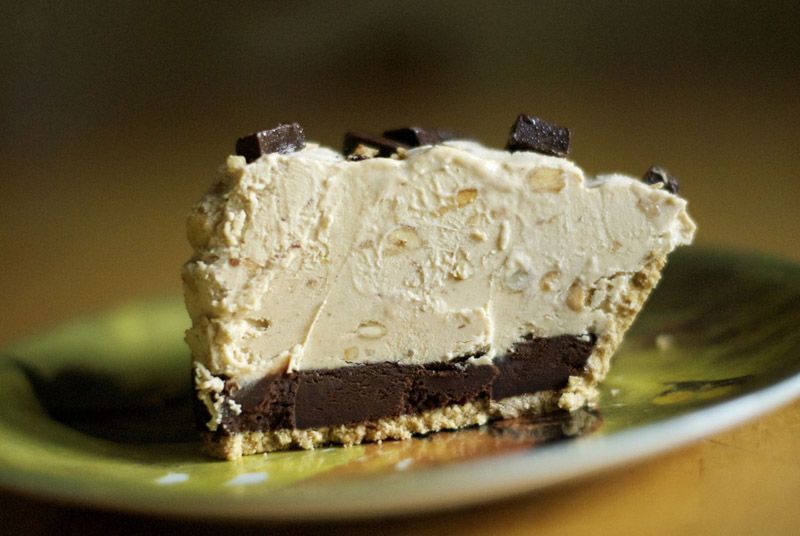 There are a few adjustments I'd make next time around to make this really spectacular. I'd definitely want to switch up the crust, and I think go with a homemade chocolate crust. There's already so much peanutty goodness going on, I think the pie needs a little more chocolate and a little something salty to really set it off. Maybe an Oreo crust? Mmm!
My presentation also needs some work on this. I really dropped the ball there. Lucky it was still delicious so nobody noticed!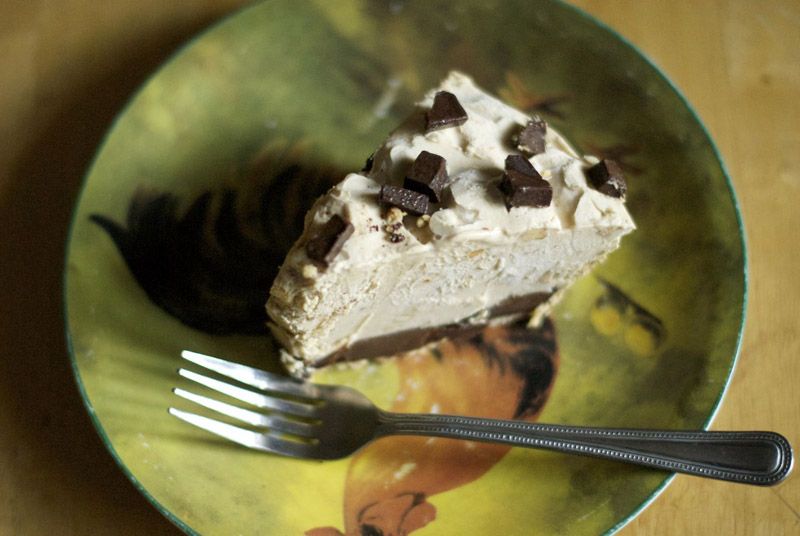 --Erin