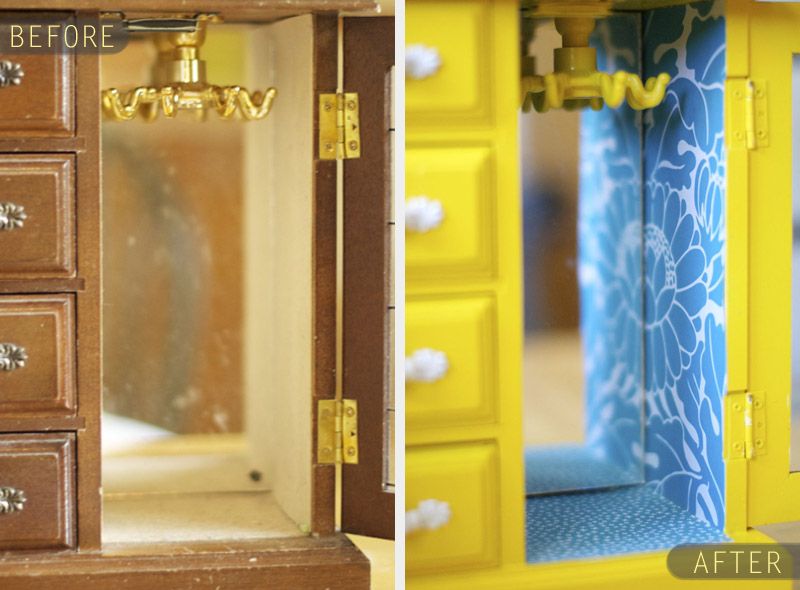 A couple weeks ago I picked up this sad jewelry box from a garage sale, seeing great potential in the little drawers, and the necklace hanger. Plus, the stained glass and mirrored back were too cute to pass up, especially for $4.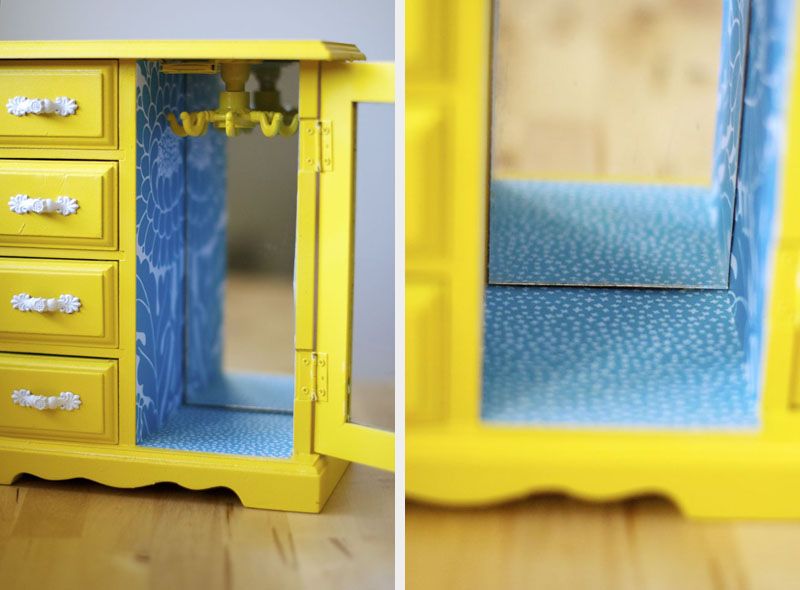 Well, sadly the "stained glass" was no match for masking tape, so the one element I wanted to keep had to go. Now that all is said and done, however, I am glad that there isn't that stained glass busying up the front of the box, and instead keeps the busy visual interest to the contents! I have a bit of a yellow and blue thing going on in my room, which I wanted to be the colour scheme for the makeover. Michael's had a sale going on on their scrapbook paper, so I picked up a couple sheets for the liners and got a couple sheets to play around with, too. This was hands down the longest time I have ever spent in the scrapbooking section. Ephraim pointed out that blogging is just like online scrapbooking, which put me in my place somewhat. Though I don't put word stickers all over everything... "before" and "after" excluded, haha!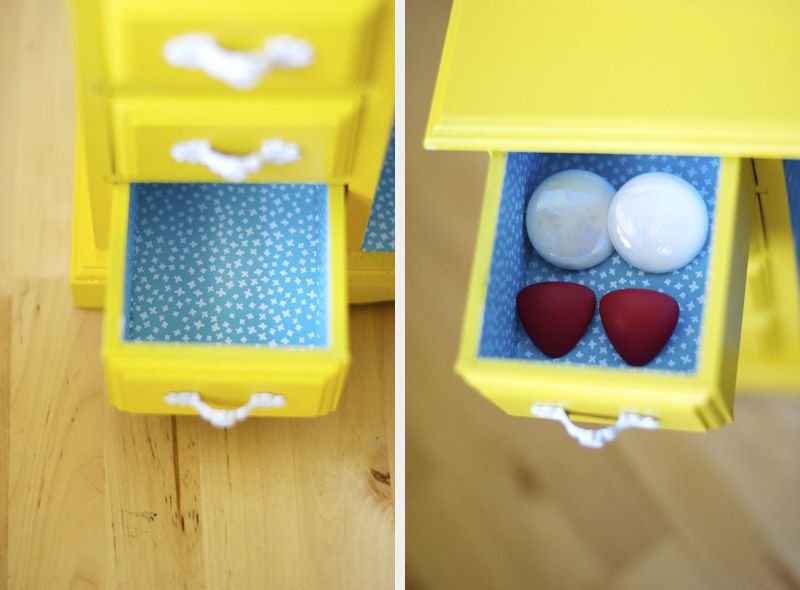 All in all this makeover cost me about $20, including the cost of the original jewelry box. Honestly, most of that cost went to the yellow spray paint (I had a leftover can of white from last hallowe'en!), and buying a new jar of rubber cement as mine had congealed a bit. I'm saying that this was
definitely
worth the time and money, especially now that I look back on these comparison shots! Now I have a perfect place to store my clip-on earrings, and some of my prettiest necklaces!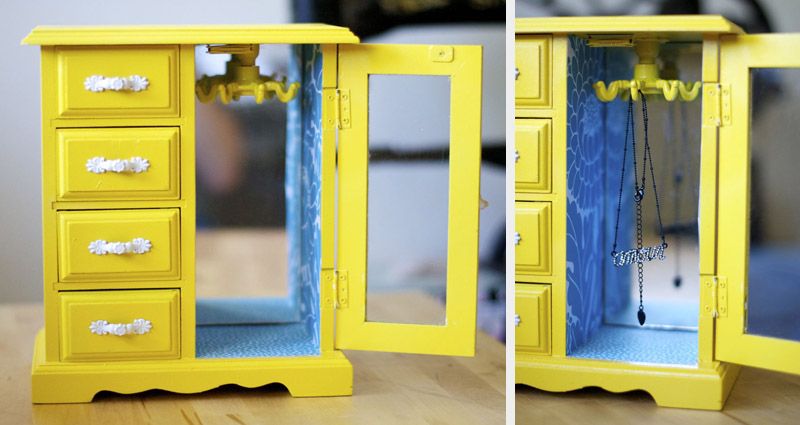 "Amour" just about sums it up!
I'm so happy with how this project turned out! Are you giving any old items a much needed facelift?