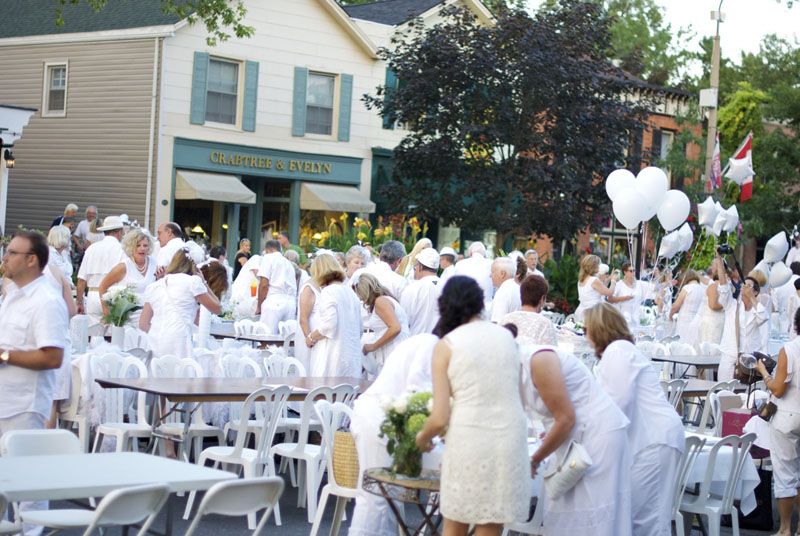 Diners, ASSEMBLE! 1000 diners set up their all-white tables on Queen street
Last night I was very lucky to be invited along to
Dîner en Blanc, a flash-mob style picnic! The
Dîner

started in Paris in 1988, and has since been recreated in cities across North America. The event is exclusive, semi-secret, and arguably, the ultimate gastronomic picnic experience! It was certainly the most beautiful picnic I have ever been to.
The concept is simple: You reserve a table of 8 people, with one table captain. At 8:00 pm

Dîner night, the captain receives a text message revealing the secret location! Tables and chairs are provided and wine was pre-ordered from several of the fabulous local wineries. The diners however must provide all the wares, and of course the food! Competitive natures come out as each table tries to decorate magnificent tables with design elements all in white.
NotL's main street glowed last night. I was thrilled to be one of the 1000 diners taking part. Here are some of my favourite shots from last night...it was pretty easy to get snap-happy! I specifically denied myself the ability to walk around and photograph other participants tables, or I'd have run out of memory before we even served dinner. Oh well, there's always next year!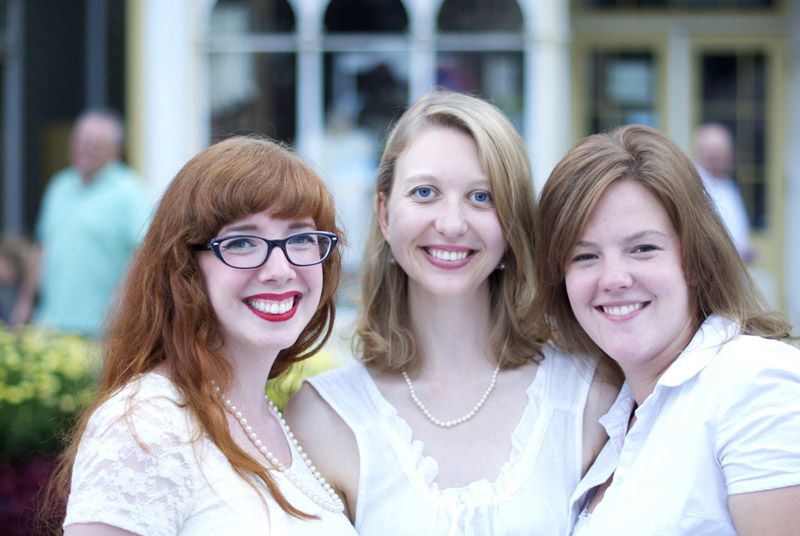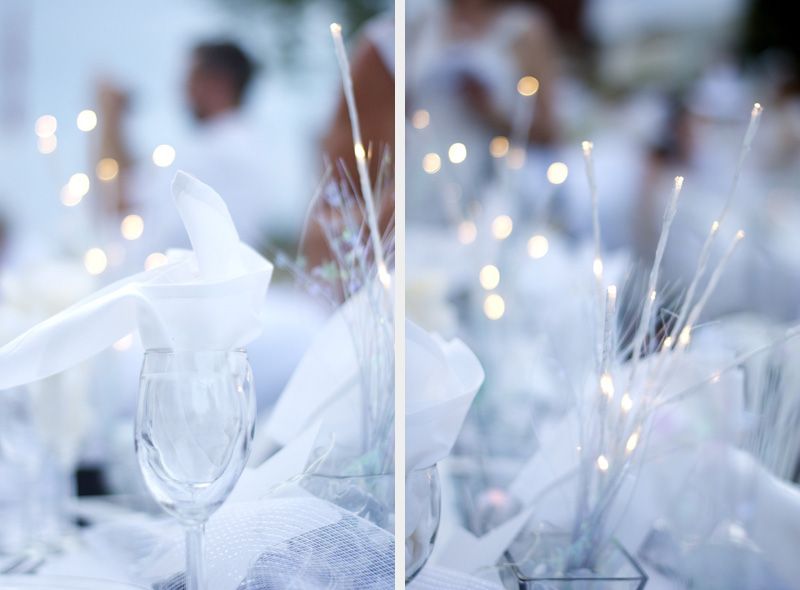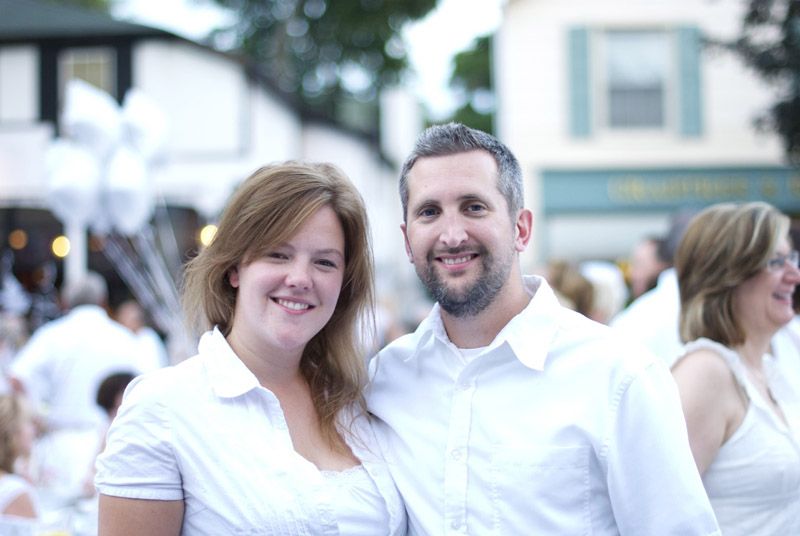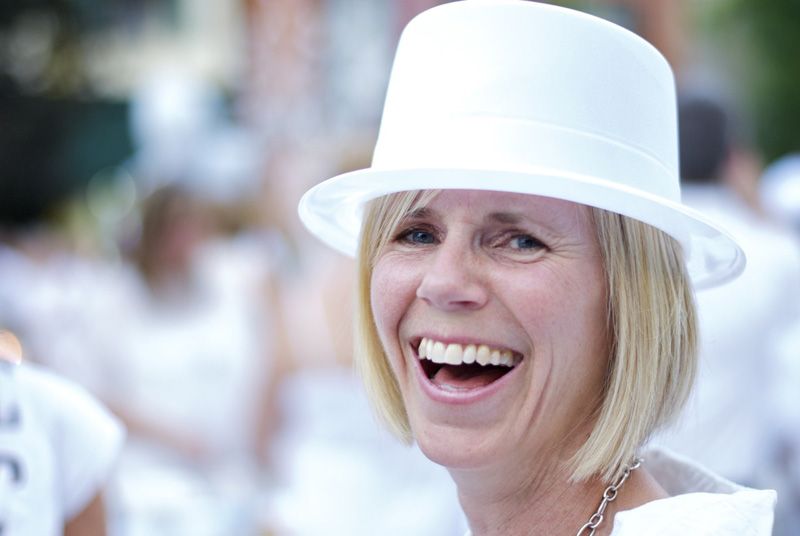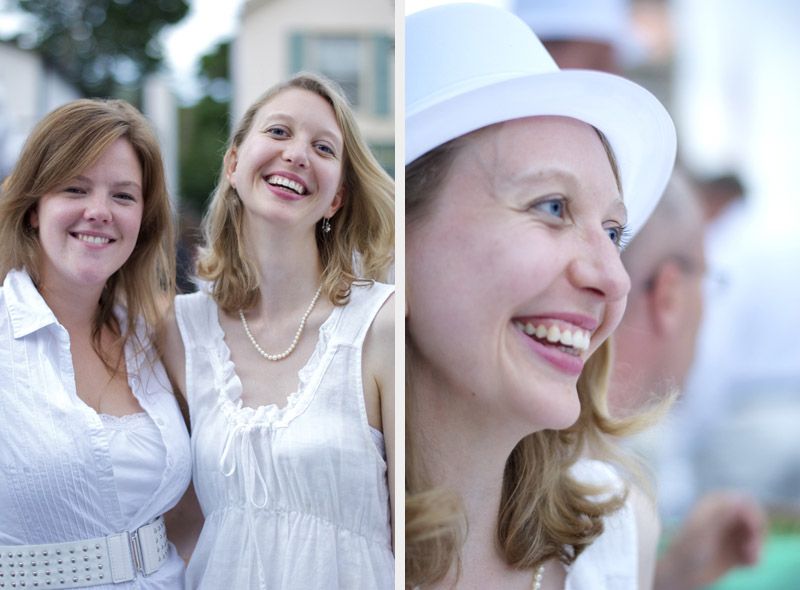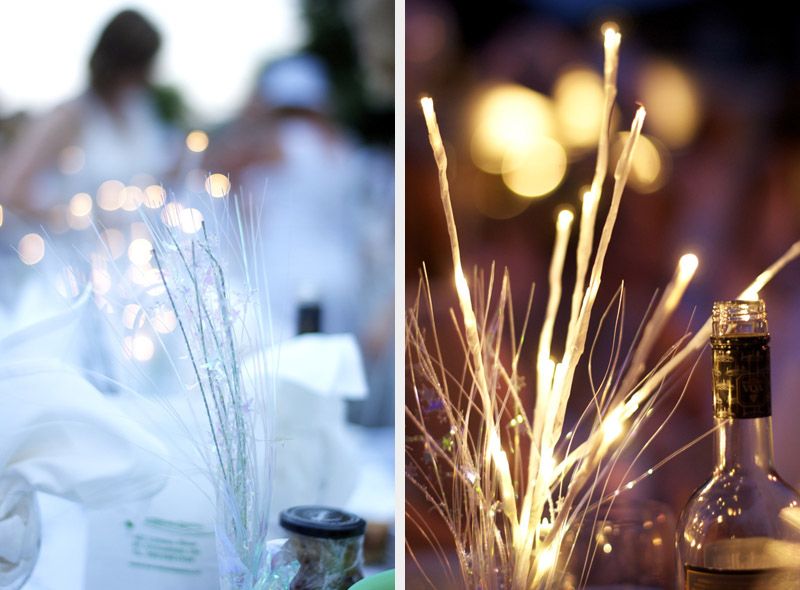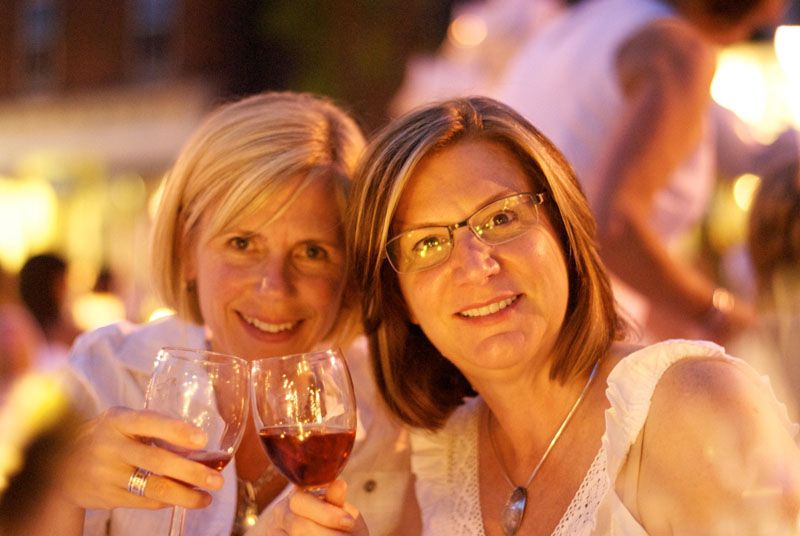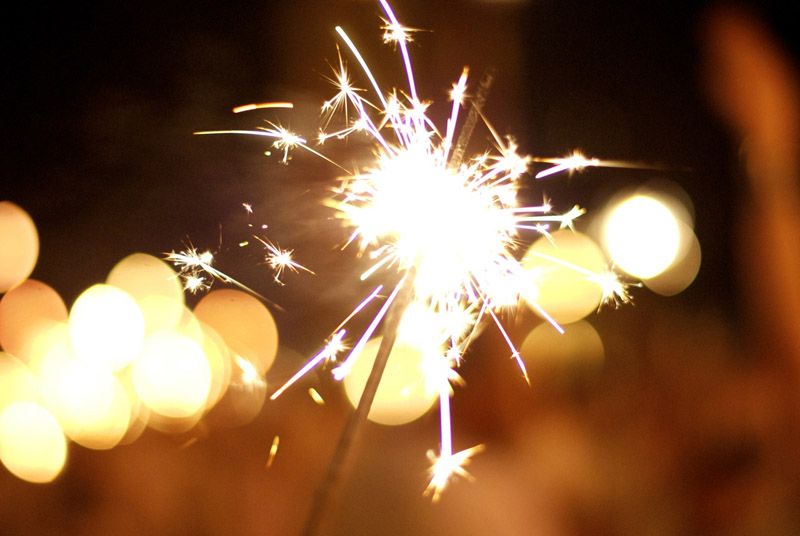 To finish off the night, everyone got a sparkler to light at 11 pm. 1000 sparklers! It was beautiful.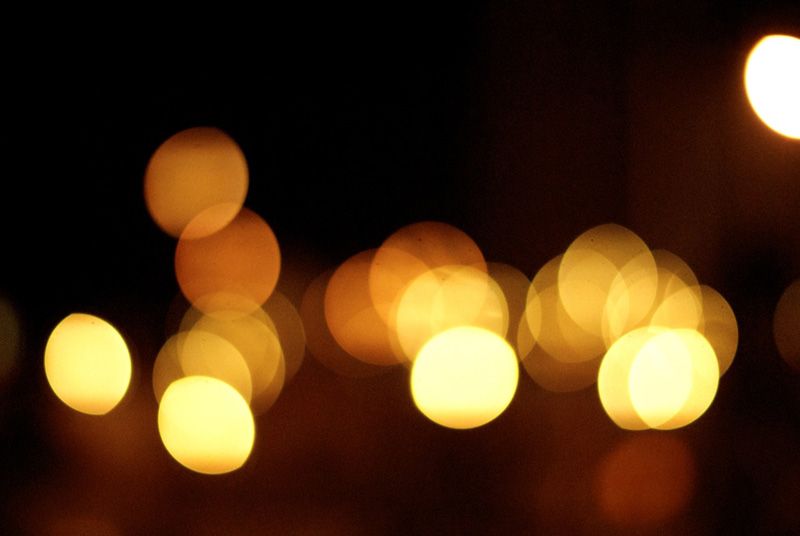 Does your town do A Dîner en Blanc? Wouldn't it be fun to arrange something like this with a group of friends?
Dîner

en Rouge, Jaune, ou Bleu anyone?