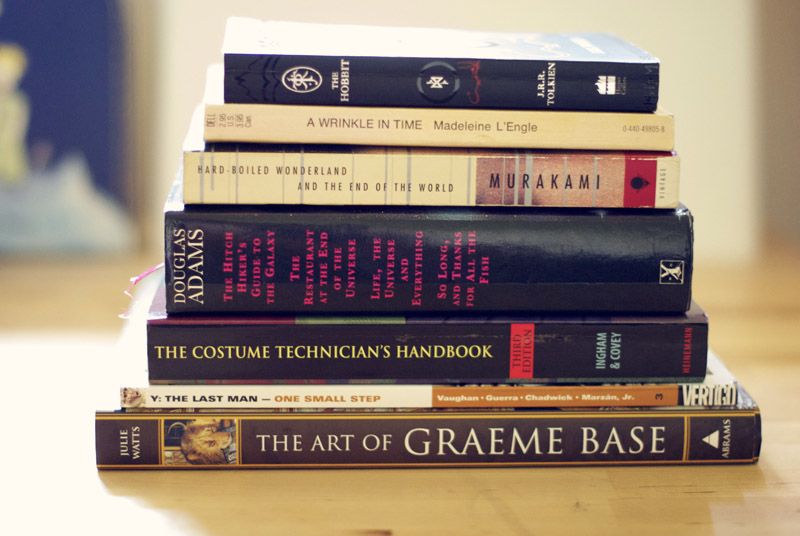 Hi all,
I wanted to take a moment today to write about some of the books that I feel have helped shape me as a person. Whether they reflected something in my life, or steered me toward a new hobby, these books stand out to me out of all the books on my shelf as the ones that are so me.
I was inspired to write this post by
Becky Bedbug's "Books The Shaped Me"
, which was in turn inspired by a recurring feature in Elle UK, 7 books that shaped me. I tried to par it down to 5 like Becky, but I felt like I was being too exclusive, so I'm going to go with the original 7.
Because I am inclusive.
And not at all indecisive.
The works of Graeme Base (Worst Band in the Universe and older)
You may know of Graeme Base as the author and illustrator of The Eleventh Hour (my personal favourite), or Animalia. The Australian based artist's work inspired me to draw more as a child, and to think more about what I was drawing. His illustrations are incredibly detailed and imaginative, and often contain hidden elements that carry throughout the story. His books are still some of my favourite children's books, and I recently purchased this book about his art and process. It's so cool to have this insight into the work of one of my favourite artists, and comforting to know that his sketches are just as hurried and crappy as mine are. He's human!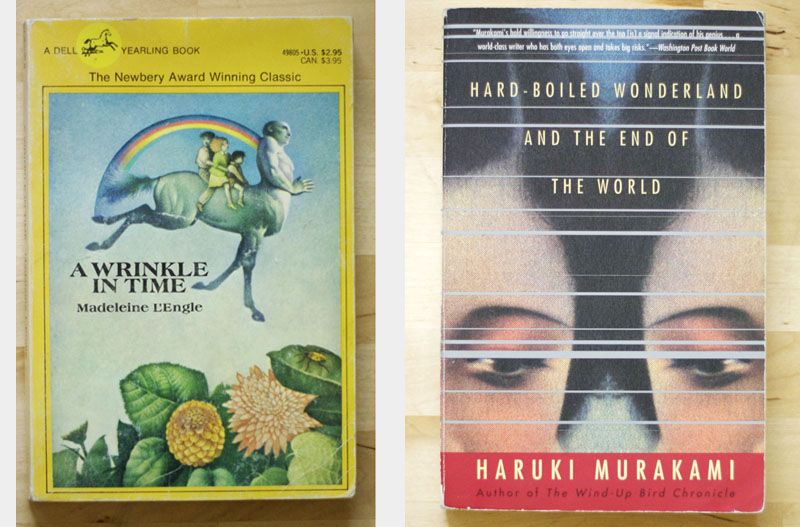 A Wrinkle in Time (really, the whole trilogy)
As a weird kid who liked school, reading a series of books with a team of kids on their fantastic, other-worldly, often cerebral adventures, lead by a nerdy heroine, was kind of a big deal. These books were just it for me as a kid, and really, I'd love to reread them some time. I even drew a portrait of the Cherubim Prognoskes, in high school (also the name of my hard drive!), and built a basic stationary tesseract as part of a group installation for the Prague Quadrennial 2011, a theatre convention held every four years on world theatre.
Hard-Boiled Wonderland and the End of the World
This is the first book I read by Haruki Murakami, and it totally opened my eyes to magical realism as a genre. Beyond that, the book and the author through his other works challenge structure, convention and language. Often his protagonists don't have names, and stories take place simultaneously through two different story lines. This story also involves the baddies being called "semiotechs", which is just so cool, you know?!
The Hitchhiker's Guide to the Galaxy: A Trilogy in Five Parts
Wit, sarcasm, British humour, and space. I first read the first book when I was 11, and it probably has a lot to do with how I have gravitated in my interests and sources for amusement. I love these books. While I didn't understand it all the first read through, the book acted as a good segue into science fiction. I read a lot of fantasy books as a kid, but I hadn't ventured into science fiction literature until I read The Guide. Bonus: I have thrifted all 5 books in just 2 volumes for a total of $3. Win.
The Hobbit
J.R.R. Tolkien's Middle Earth books were the first big epic that I read. To me, this is the real Ring Cycle. Though I never got that into the movies, I loved the books, and even received a silver "one ring" for my birthday one year. I am excited for the release of The Hobbit movies, but I don't think it'll replace the fond memories of reading this book, getting so immersed in something seemingly endless, even if large chunks of it are just describing the landscape. It felt so real to me. And hey, you can't beat the cover art on the series. Classic cool.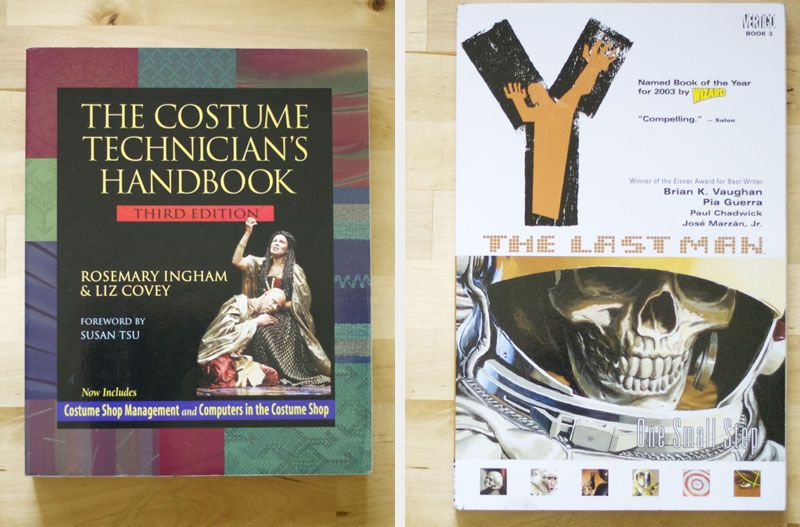 The Costume Technician's Handbook
If you're serious about sewing, get this book. As a costumer, you use often couture techniques to create well fitting and durable garments which are made perfectly to measure. This book teaches you how to draft your own basic blocks for patterns, and teaches you some tricks to manipulating that basic block to create anything you can dream up. I haven't bought a commercial pattern in 4 years, and the confidence to know that I'm capable of creating exactly what I want comes from working through this book. Seriously. Must have in your library if you love to sew!
Y: The Last Man (the series)
This series opened the door to comics and graphic novels for me. To date this series remains my favourite of the genre, and I am currently in the process of rereading and amassing my own set right now (you feel the sting of buying 10 books less if you spread it out over a year, haha). The series is about the fate of the world after a mysterious plague kills everything on Earth with a Y chromosome. Everything, except Yorrick Brown and his pet monkey Ampersand. The series depicts the fallout of such a major catastrophe in what I feel is a fair light; a world run by women does not turn out to be an oasis, and nearly all structure of government and necessities have collapsed after the death of all the men. It's a quick read, but only because you can't put it down.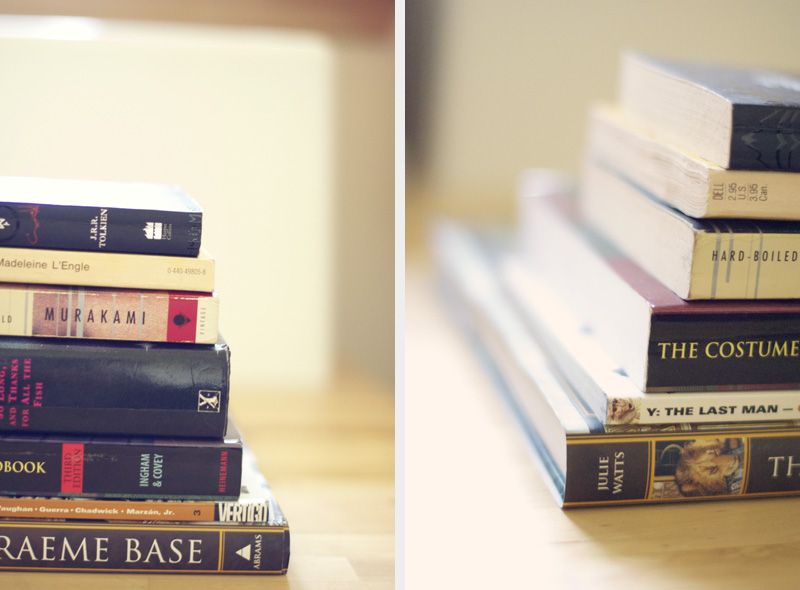 Have you read any good books lately? What books do you feel have helped to shape you as a person?