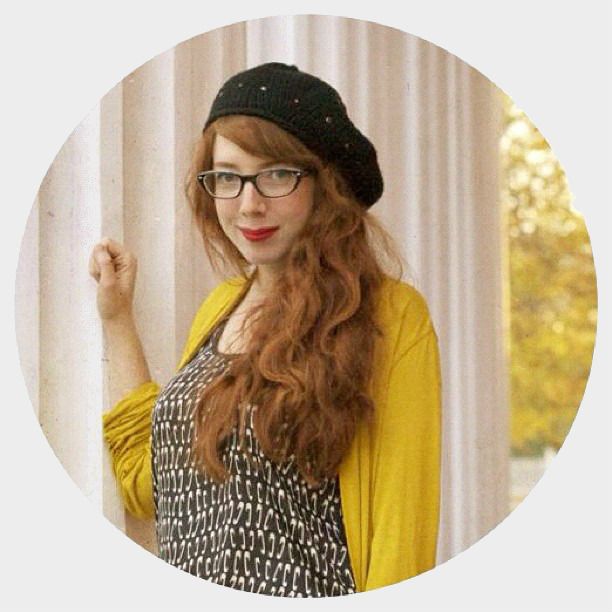 Watching: Late last week I decided it was finally time to get caught up on Breaking Bad. I started watching the show when it was a couple episodes into the first season, and watched episode by episode until the fourth season. Honestly though, I much prefer to mainline it, and watch a season over the course of a couple days, and really immerse myself in it. So when things started getting really emotional in the show, I couldn't stand waiting a week or several weeks for some resolution! Having been out of the show for so long, I figured I'd start over from the beginning, since I loved the show so much, and it was the best decision ever. The show is SO GOOD on the second pass through! I mean it's excellent on the first pass, but knowing what's coming next has made watching Walter's slow descent so interesting. One show I can't wait till the season is over to watch, it The Walking Dead. I love scary movies, and zombie stuff in particular, but TWD always manages to make me feel tense while I watch it, which is quite a feat. I love catching up on this show every week!!
Listening to: I tend to get pretty stuck on an album or two while working on a project, but building this model has been a bit different. This is probably because I had forgotten my ipod in Ephraim's car, so I was using my less jam-packed and current ipod touch for a couple weeks. Having it on shuffle opened me back up to some stuff I had put on the back burner for a while. Albums I am listening to a lot while working are Port of Morrow - The Shins, Hvarf/Heim - Sigur Ros, Eureka - Mother Mother, Metropolis - Janelle Monae.
Planning: Nothing too thrilling I'm afraid! I have most of my Saturday to myself this weekend, so I'm dragging myself to Virgil to finally get a haircut. It's been about 2 years since I've paid anybody else to cut my hair, and I'm ready for a big change. Not that I'm necessarily going to go short, but it's time to do something a little different, and hopefully a little lighter. My hair is SO heavy because there is just SO much of it. I want to change that, even if it's just putting some layers in so it doesn't take 4 hours to air dry. I'm also planning on changing up the colour a bit! I'm not super fond of chemical dyes and have been tinting my hair with henna for years, but I haven't been achieving as dark or bright a colour as I'd like. I'm going to have the pros chose a colour for me, and hopefully I can use it as a base for henna for the next year or so (so I don't destroy my budget). Either way, change is a-comin'!
Thinking about: Going back to school. I treat my career not as a linear path (because my brain SO doesn't function like that, one look at my studio full of half finished projects makes that clear) but rather as a bucket list of things I'd like to do and places I'd like to work. One of the major items on that list is to work in stop motion animation. While my model work is great experience for that, the industry is shifting into 3D printing. Luckily, I'm a pretty great draftsman (this revelation shocked me), so it's simply a matter of learning the correct program. At this point and in my area (and I use area pretty widely, basically the southern half of my province) the only option is to do a college course in 3D Animation, which offers a wide range of courses in Autodesk MAYA, the leading industry standard in 3D drafting and printing. The way I see it, even if stop motion animation doesn't materialize for me, 3D printing is going to become less costly than paying someone like me to build set models in a couple of years, and I don't want to be out of a job. I'm not certain how going back to school fits into my life plan for the next couple years just yet, but it's really at the front of my mind right now.
Looking forward to: Hitting up some excellent craft shows over the next couple weeks! The One of a Kind Christmas show is currently on in Toronto, and if you have any time to spare and some outstanding gifts on your shopping list, you should really go check it out!! Ephraim's mother has a booth selling her fine jewelry, and even if it's out of your price range, it's really worth stopping by and checking out her beautiful sparkly wares. She has rings with giant precious stones that look like crystal rock candy you get from "olde time" candy shops! Plus she's a neat lady to chat with. So look out for Paradigm Designs at booth I-33. The following weekend is City of Craft, which I attended for the first time last year. I had already finished shopping for other people by that time, but I sure did find LOTS of stuff for myself!! From what I can gather, it's like a smaller Canadian version of the Renegade Craft Fair; lots of local, young artisans selling cool stuff, a DJ spinning some sweet indie diddies, and a bunch of uber fashionable 20 and 30 odd year olds looking for some unique pieces for their homes, or under the Christmas tree. Definitely looking forward to doing a little shopping, haha!
Reading: Nothing. I don't want to talk about it, I'm too ashamed!
Making me happy: Seeing the model I am working on coming together. It's a lot of prep and planning and measuring twice and super gluing once (or once, then snapping the bit off, adjusting and gluing again :P), and sometimes it can feel like it'll never be finished, but all that planning means that once the designer has painted it, it will go together smoothly, and will be sturdy enough to withstand the action a rotating/sliding/flying set goes through. Plus, it's looking so detailed and sharp already, and it hasn't even been base coated with white paint yet!
If you want to see peeks into my model building, be sure to follow me on Instagram (@efgerofsky) or you can see what I've been up to recently by clicking the camera button on the left sidebar.
"Currently" is a feature started by Danielle Hampton of the blog Sometimes Sweet. I have used her sample categories, but the

answers are all tragically my own.