Here's a little outfit I wore out to the movies and to run errands this past weekend. I picked the spotted top up on sale at Anthropologie a couple months ago, and love the challenge of working a sleeveless piece into my autumn and winter wardrobe. I just love having that cute bright collar peeking out of a cardigan or another shirt.
The boots are my favourite boots to wear in the fall! Too bad they're not the least bit water-tight, so I have to be careful not to get caught in the rain with them! Still, for $7 at Value Village, I'm willing to put up with whatever shenanigans I have to.
Also, check out that rose! I bothered to learn a little bit about roses this year as the house I am living in has a couple rose bushes out front. Looks like I'll be enjoying blooms well into November!! I'm so happy, they're so nice to see as I leave for work every morning!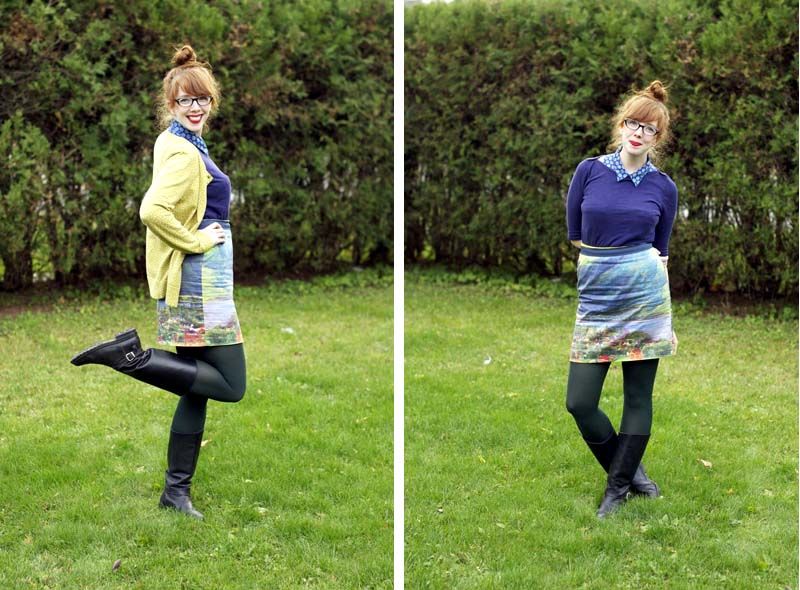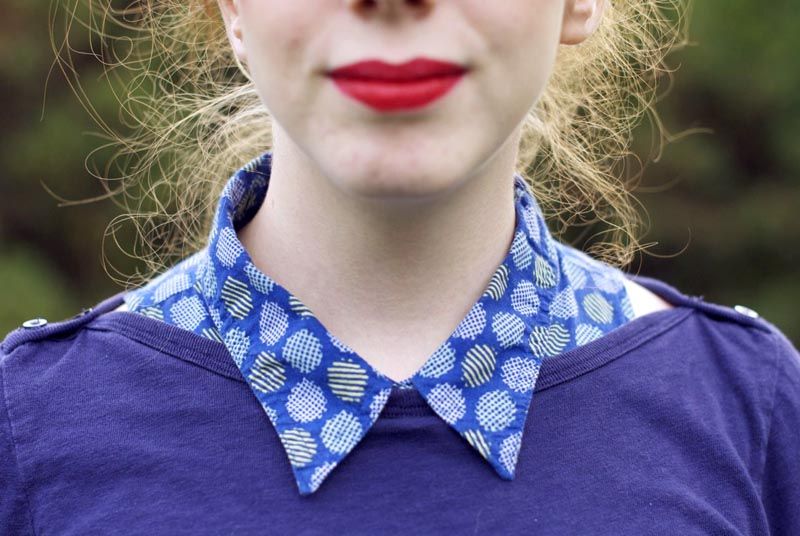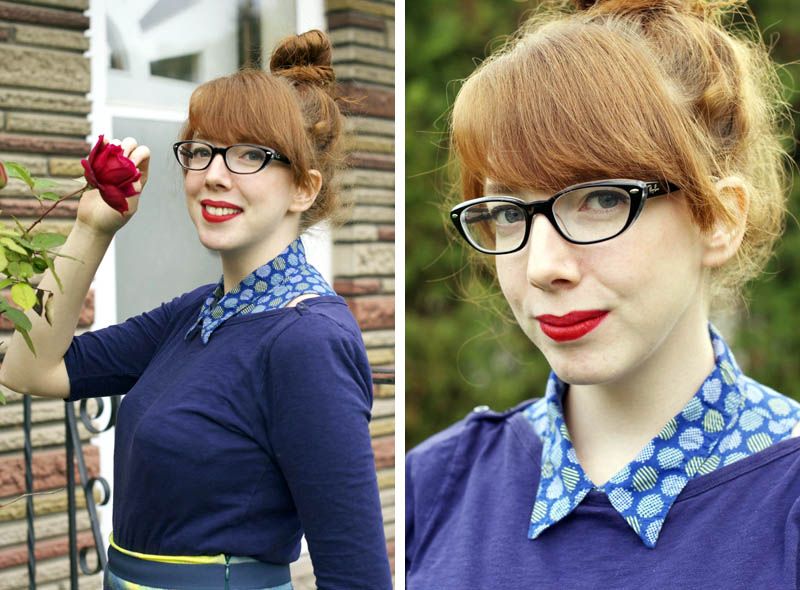 The Deets:
Collared Shirt: Anthropologie
T-Shirt: J Crew
Cardigan: Target
Landscape Skirt: Anthropologie
Tights: Hue
Boots: Thrifted
Apologies, dear readers, that things have been a little quieter than normal around here. I'm deep in model making mode at work, and it tends to satisfy my creativity pretty well. If you want to see some peeks into what I'm working on, follow along on instagram: @efgerofsky. If you don't have instagram, you can still check out what I've been posting if you click the camera button on the left sidebar.
Happy Wednesday everybody! Soon, we can rest!