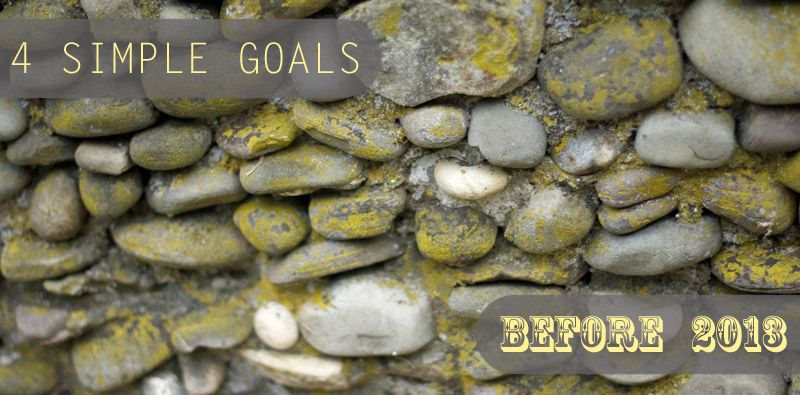 This past week I took a moment to try and rededicate myself to my four simple goals before 2013. I think I set myself up for a bit of disaster, by making my goals less simple, and larger than the original intention of this motivator is. Oh well, I wrote out 4 things, and now I have to hold myself to them (I did share it with the internet, after all!).
I decided to use my Singer 29K leather patcher in a project I was working on, and I thought it was the perfect opportunity to knock a goal off the list, and finally acquaint myself with this beautiful albeit daunting machine. Well, I tried, and tried, and no such luck. I sat down at the machine for a good hour, and failed to get more than about 3 stitches in. There is something very wrong with the tension, but I can't seem to find the source! Added to that, the hand wheel was mounted on the front instead of the side for transport, and it just isn't a natural spot to use it in, and naturally the only screwdriver I have to try to remove it is that for my domestic sewing machine...so uh, totally not happening! I'm hoping that the next time my dad comes out here with his tool box he can move the handwheel (and have a look at my beloved toaster oven!),and then we should be in business. But that won't be till the new year, so what do I say about my goal?
After some deliberation, I've decided to make this count as a win. The intention of the goal was not to make anything with the machine, but to use it. I took the time to try to familiarize myself with the machine, and do some trouble shooting, and I think that's worth something. And until I get her in happy working order, the machine (named Doris) looks damn pretty in my home studio! So, that's one more off the short list, folks.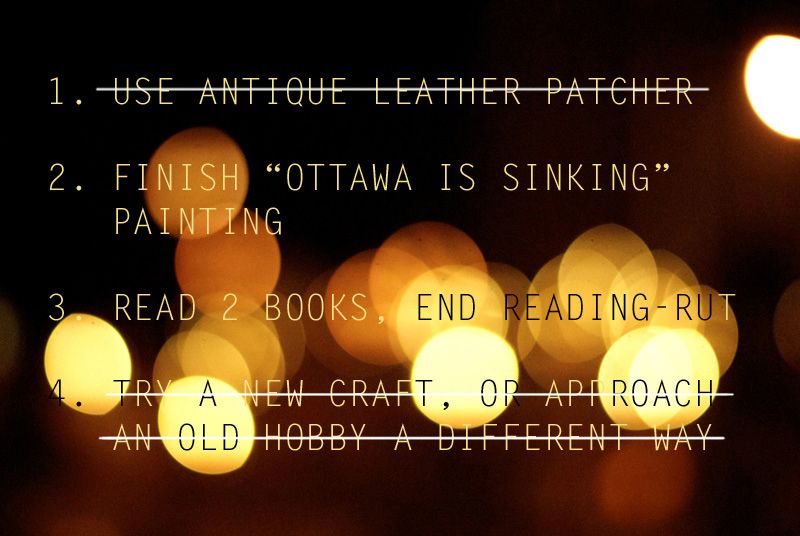 How are your 4 simple goals going?