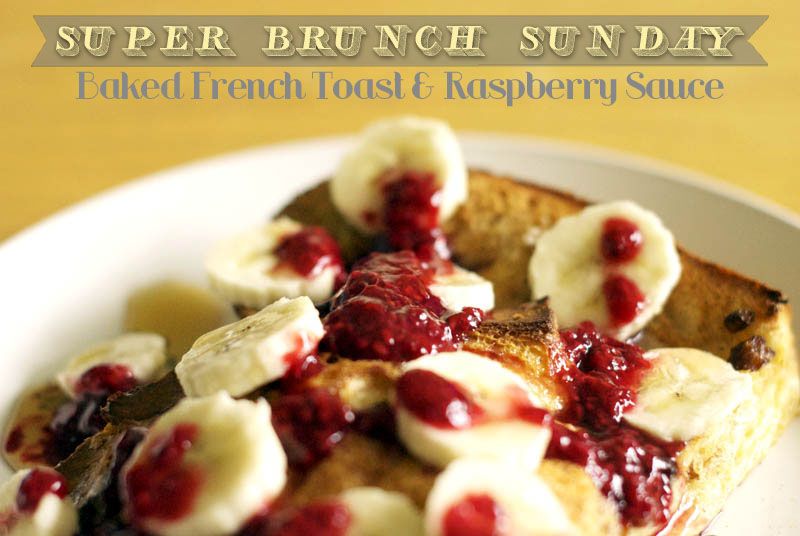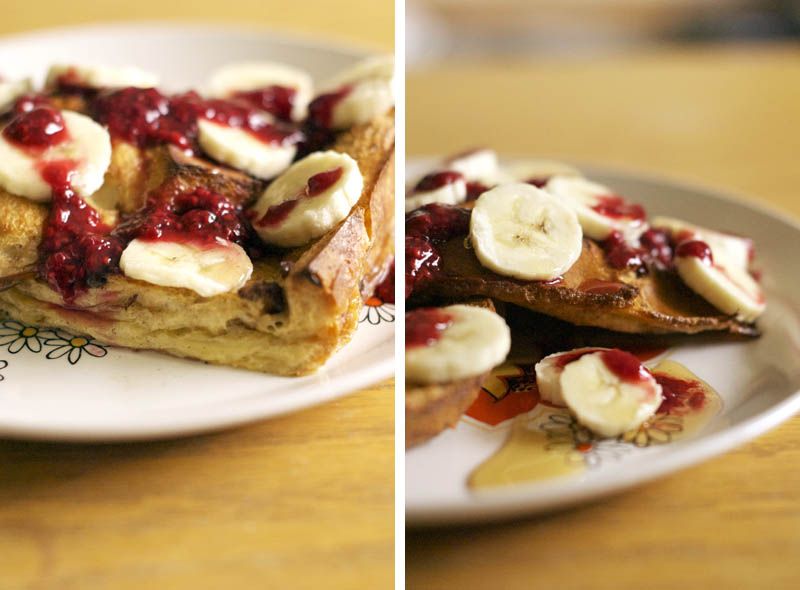 Last weekend, I knew I wanted to make french toast. But how to make french toast fancy, worthy of the Super Brunch Sunday name? We were already using special bread, so that was a start, but we knew there had to be more. Ephraim suggested a sauce, and when I found
THIS Martha Stewart recipe
for Baked French Toast with Raspberry Sauce, I knew it was what we needed; along with our special raisin challah! Some bananas and maple syrup on top of that, and we were in business.
Raspberry Sauce
Ingredients
1 bag (10 to 12 ounces) frozen raspberries (or strawberries), thawed
Directions
Meanwhile, in a medium bowl, combine raspberries and remaining 1/4 cup sugar, mashing lightly with a fork. That's it. Yummy.
Baked French Toast
Ingredients
1 teaspoon pure vanilla extract
4 thick slices challah, brioche, or other egg bread (1 inch thick)
2 tablespoons unsalted butter, melted
1 teaspoon (or more) cinnamon
Directions
In a 9-by-13-inch baking dish, whisk together eggs, milk, 1/4 cup sugar, vanilla, and salt.

Arrange bread in dish in a single layer; let soak 15 minutes. Turn bread over; cover, and refrigerate until most of the liquid is absorbed, at least 30 minutes and up to overnight.

Preheat oven to 350 degrees. Brush a rimmed baking sheet with butter. With a spatula, carefully transfer soaked bread to sheet. Bake until French toast is set in center and lightly browned on the bottom, 25 to 30 minutes.

Remove French toast from baking sheet with a thin metal spatula; serve with raspberry sauce and, if desired, sausage.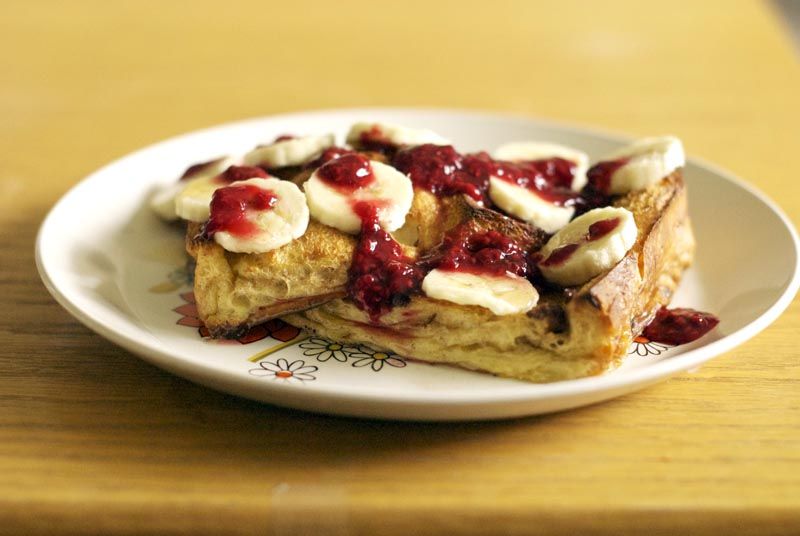 What are you making for brunch this Sunday?
--Erin