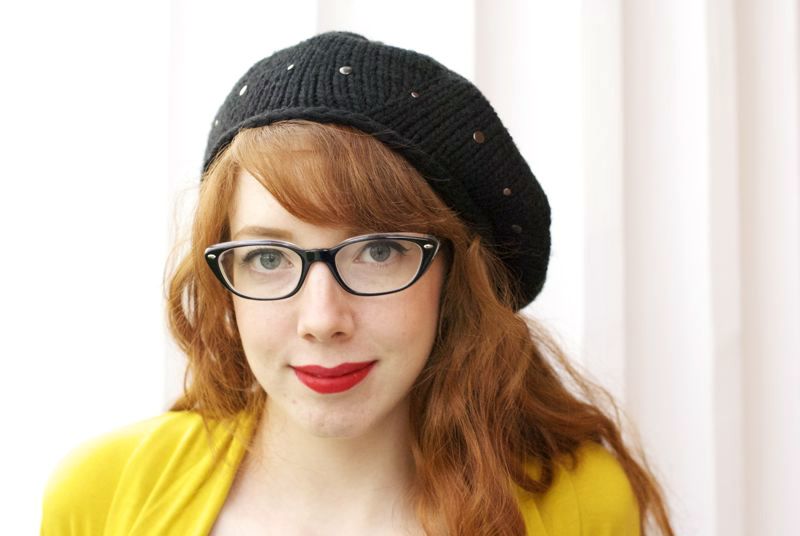 Here's a little outfit from last weekend. I basically wanted to recreate the outfit I wore on Halloween, but have a little time to put on a bit of makeup, as it wasn't a weekday! Work tends to keep me from doing the makeup thing, especially in the colder months. Wind + eye makeup and scarf + lipstick = disaster. Oh well, that's what weekends are for, am I right??
Beret: no brand tag, purchased in town
Safety Pin Tank Top: Winners
Ox Blood Jeans: Bluenotes
Ankle Boots: Jeffrey Campbell
These photos were taken on the front porch of a nearby church. The big white pillars in the late afternoon (SUNSET?!?) photographed so beautifully! This is definitely a spot I hope to take more pictures in, in the coming months. The side of the church is beautiful too, with the gorgeous brick you see here and white framed windows that much be 15, 20 feet tall! Really beautiful. And if there should happen to be a service when I am itching to take photos, the church is right across the street from this abandoned house and barn I love to use as a backdrop as well! Score. Tiny town, you may not have much, but pretty backdrops for photos is an area you excel in. Keep up the good work.
Hope you have a bang-up Tuesday. Hah.