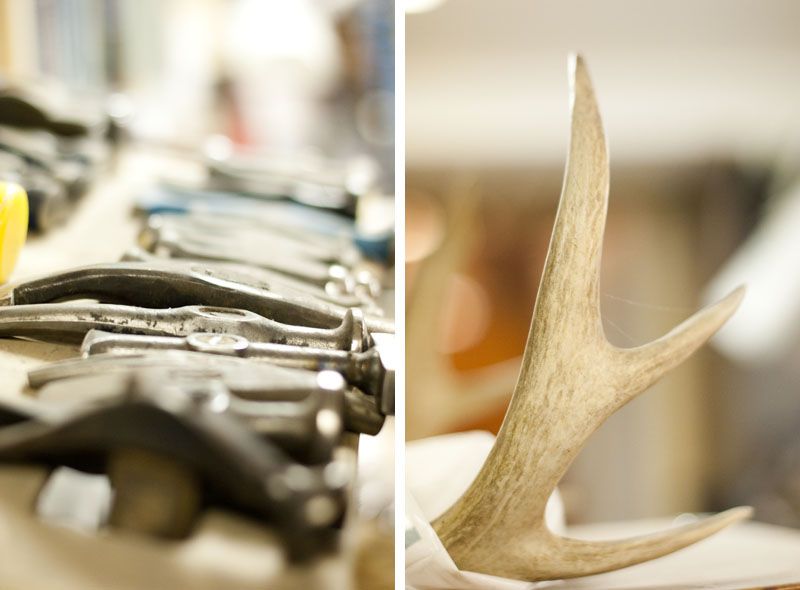 I find artists' studios so interesting. The music they keep around to listen to, the books to be inspired by, and best of all, the tools they use to make it all happen. My studio at home is the most thoroughly decorated in my house (not easy when you live in furnished company housing!), and I am already daydreaming about the studios I will -or hope to- have in the future. While up north for the holidays, I took a quick moment to cruise around Ephraim's parents' studio and take some photos of the cool stuff they work with to make Paradigm Designs, as well as Jeffrey's independent silver works, a reality.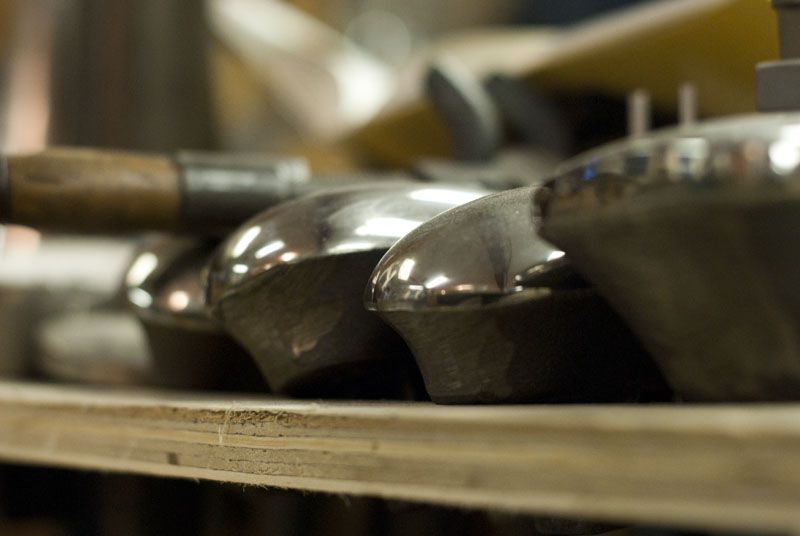 Susan and Jeffrey are both silversmiths, though they use their skills to create very different works from one another - when they aren't collaborating, that is! Silversmithing is the art of manipulating sheet metal into objects: be it flatware (cutlery), holloware (bowls, vases, plates and the like), or jewelry. While many silversmiths are also goldsmiths, Paradigm Designs works almost exclusively in silver, with pieces ranging from elegant necklaces, to intricate chain work, to more radical showpieces. My favourite of the latter is a story of two metal bras with chain maille straps. The first incarnation, made of brass, was sold to none other than Carole Pope, the front woman of Canadian new wave band Rough Trade -because yeah, she would need a metal bra in her closet! Years later, a second metal bra - this time fashioned out of silver - was crafted, which is part of the MacDonald Stuart Contemporary Silver Collection in Guelph, Ontario. Whether they are crafting stunning jewelry with precious stones, or silver tea sets with African Bloodwood handles, they get to work on their projects from the comfort of their own home. I just loved seeing the multitude of tools they use to manipulate the materials they work with, though admittedly I don't know the function of each one.
In addition to running their own business, Susan and Jeffrey also teach classes on metal working and jewelry design, at the Haliburton School of the Arts. I'd love to take some classes up there, including, of course, one that they teach! I have an upcoming project that involves some metal working, and I'd love a chance to learn about techniques I may need before I dive in head first. I really must pay stricter attention to the demonstrations Jeffrey does when there is a Studio Tour happening. I tend to get wrapped up in how amazing his period costume is; I do so like a bit of showmanship!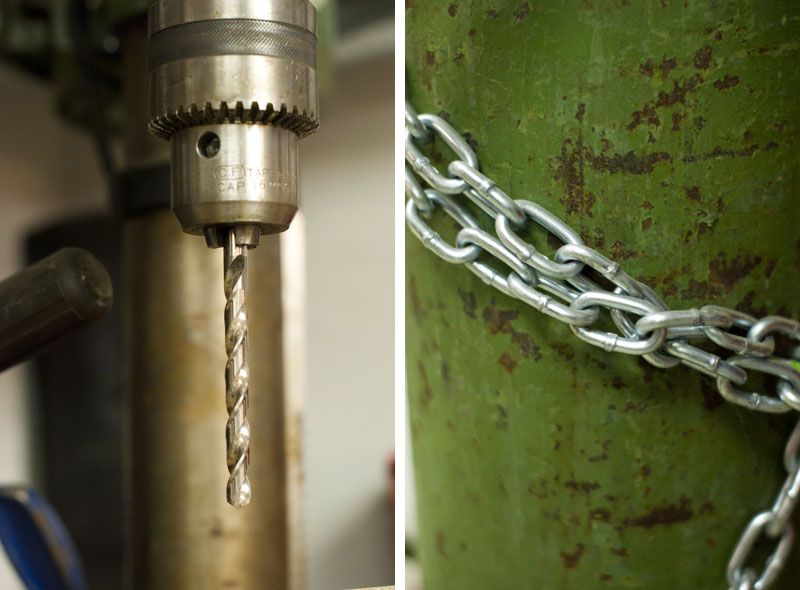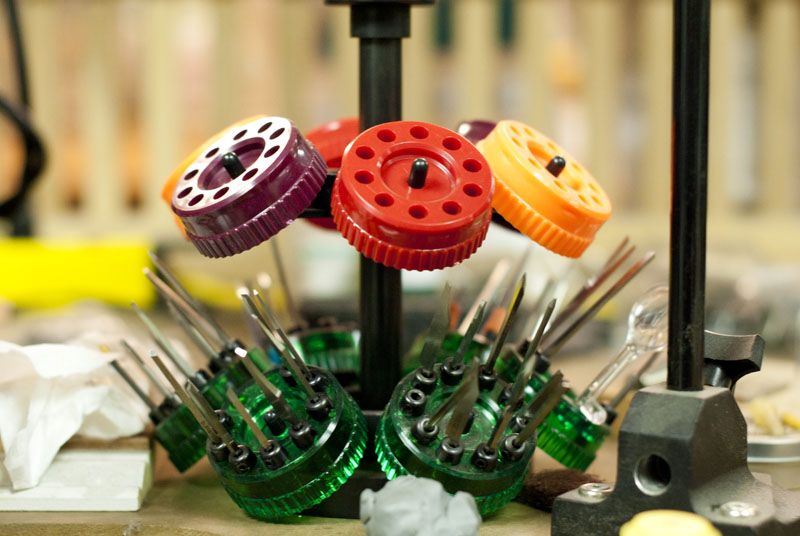 Of course it can't all be clad in tricorn hats and such fanciful things. The metal shavings, hammers and drills, the shelves sagging from the weight of books; that's where it's really at. Every day when I go to work, walking into the studio and seeing my tools is what makes me excited to work. I am so excited for the day when I can organize my paints and sewing machines in plain sight, and have the kind of studio I have always dreamed of. A space to inspire, to work, to make the best kinds of messes. A space to build my own career, life and dreams.
Do you have a space at home you like to work in? Be it a whole room dedicated to your craft of choice, a little nook, a desk, your kitchen, or simply a computer, how do you keep yourself inspired to create at home?