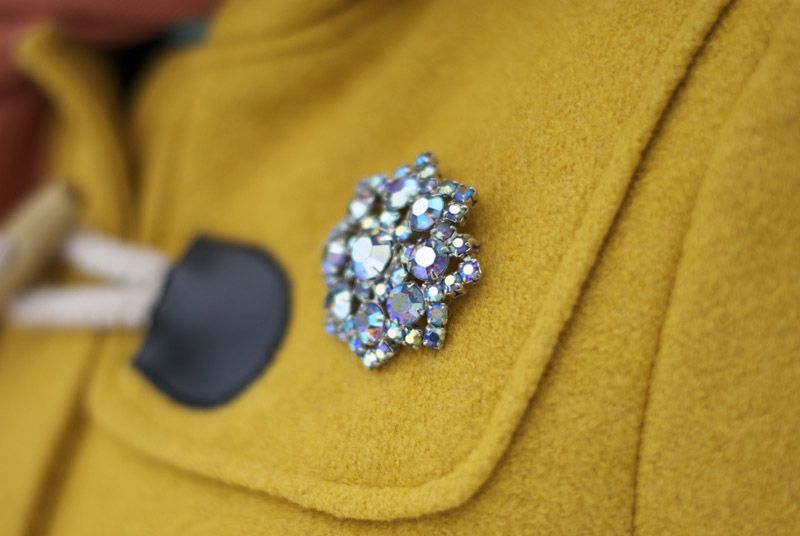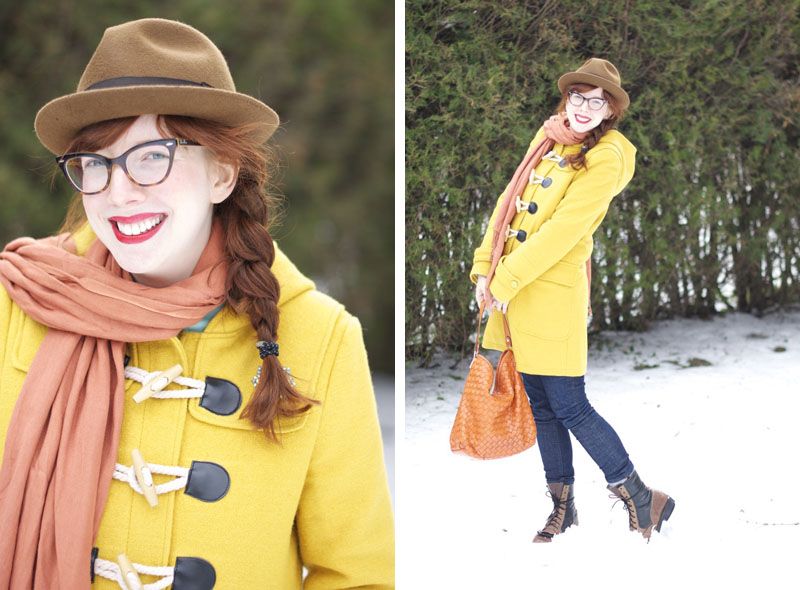 I hinted in yesterdays post at my new yellow coat I picked up while I was in Toronto! Let it be no secret, I am totally smitten with this coat. It makes me think of Paddington Bear, it's "my" colour, and I'll be damned if it doesn't brighten up these dreary winter days!! I'm usually one of those people who buys a new coat only when it's absolutely necessary. I purchased my current winter coat (admittedly a touch warmer than this yellow one, which won't be worn on the coldest of days!) a couple days before I headed to NYC for a grad school interview two years ago. I thought that if I went in in my old black peacoat they would mistake me for a homeless person. It was more than worse for ware, missing buttons and threadbare at the shoulders. Well, the new coat didn't make that interview any better, and I have much more reasonable expectations for this coat: to be a bright beacon of summery goodness among the slush and cold that is Canada right now. And it's doing its job splendidly.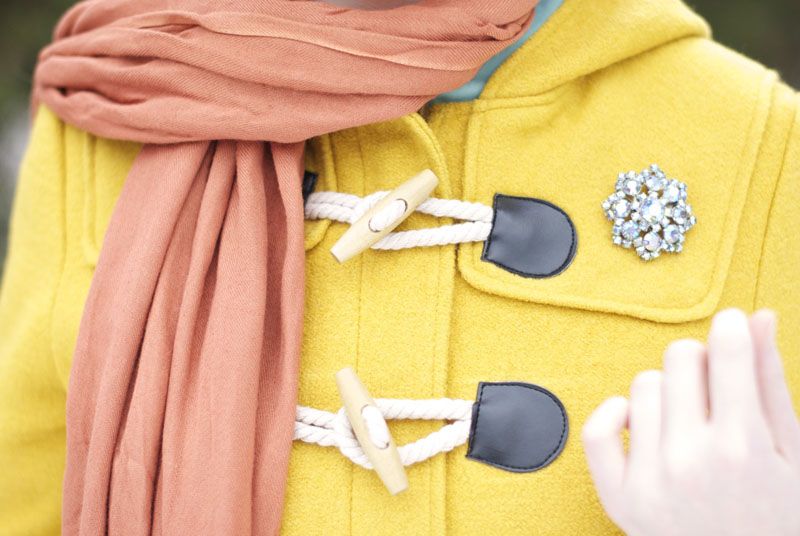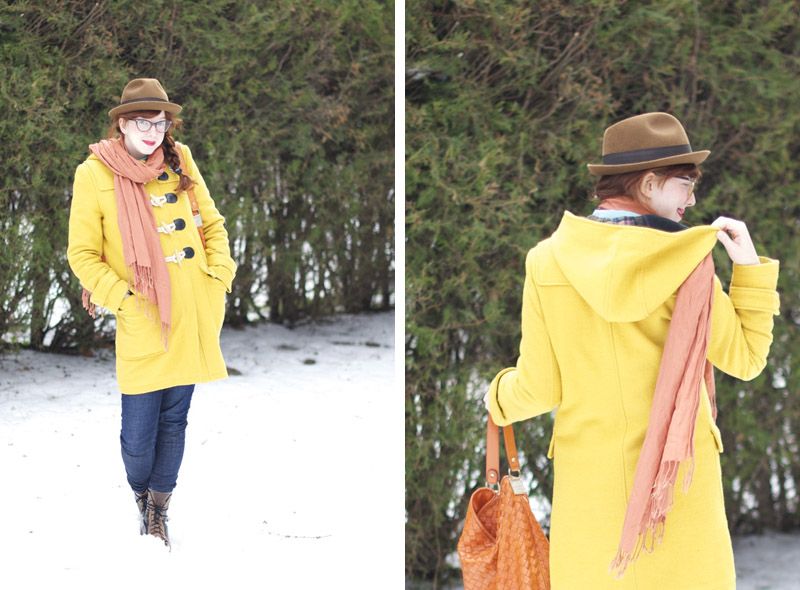 THE DEETS
Hat: Vintage
Scarf: Hand me Down
Jacket: Pink Martini from DLR
Jeans: Anthropologie
Purse: Michael Kors, Hand me Down (sometimes you get lucky!)
Brooch: Goodwill ($3. Hot damn)
I'm back at work, and let me tell you, it has been a harder adjustment than ever before! My head has just not been in the game, and I made sure to wake up extra early this morning, make a cup of tea and a to do list to get my day started off productively. I just keep dreaming about relatively far off challenges, changes and wishes, and it's leaving the right-now kind of lacking. Definitely time to get my butt in gear and get back to living like the hard-working, creative and constantly-busy girl I have always enjoyed being!
Also, can we take a moment to appreciate how nice these photos are? Ephraim has been seriously impressing me with not only his willingness to take silly glamour shots, but his skill in doing so. If you haven't done so yet, the nerdier of you will definitely want to pop over to his blog, Jetpack Wonder Stories. It's still quite young, but that man is way funny. I won't say I'm not biased, but 8/10 people polled agreed (okay I polled one person and they were 80% sure).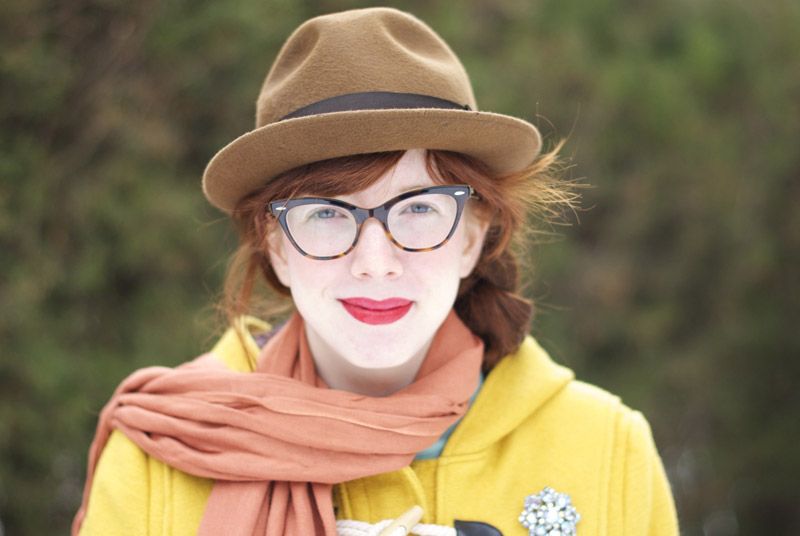 I can hear my Mum sighing as she goes to print this picture out to hang at her desk (she JUST printed out a new one last week!)...except now she's crying because I talked about her on the blog. Hehehe love you Mum! (psst..click the photo for a larger version to print :P)
If you haven't done so already, be sure to pop over to Old Red Boots to wish Lauren a happy 30th birthday!! We've only recently become pen pals, but I have enjoyed every email (and little packages sent) to and from this hilarious, creative, perfectly sassy woman. Happy Birthday Lauren!! You're tops!