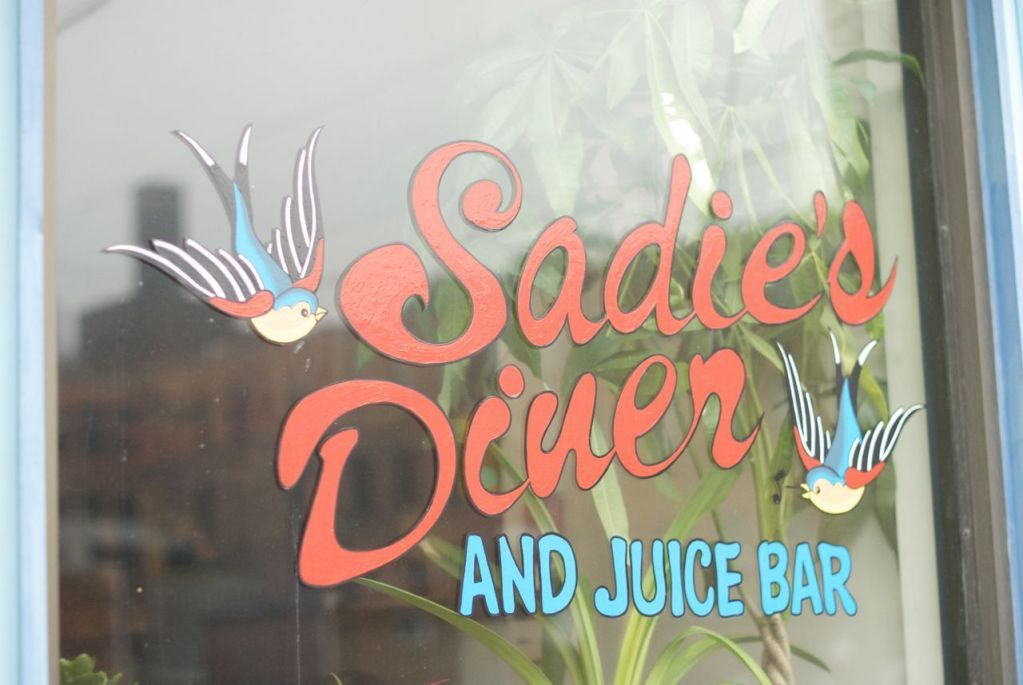 About a month ago now (yikes, this has been in the pipeline for too long!) I finally checked out Sadie's Diner, in Toronto. I had heard a lot about Sadie', mostly from other Vegetarians I know, because Sadie's is all Veg, all the time. And I do love me some veggie sausage!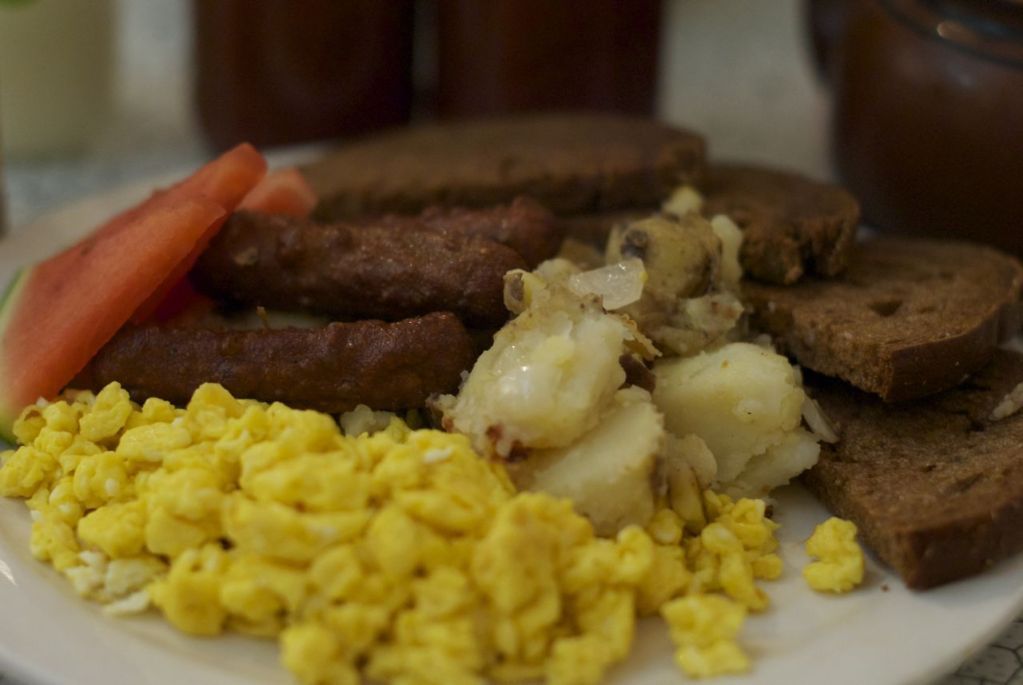 Really though, being able to order anything off the menu at a restaurant is a treat I have very seldom. And to be at this place with my foodie friend who recommended it, well I knew I was in for something good! The place is SO cute inside, I'm disappointed in myself for not getting any nice shots of the decor, but it was the Sunday brunch rush, and I was only prepared to look so weird. Next time, I'll do better, I promise! In the mean time, a description: mismatched Formica tables each with 2-6 mismatched vinyl-seated chairs make Sadie's feel like an off kilter 50's era kitchen, while the modern, to even futuristic art on the walls (all for sale by local artists) and the massive PEZ dispenser collection (in glass cases, like so many trophies) set the tone for the patronage of Sadie's. It's just that little bit too crowded and too crazy to fit a stroller, so the place is mobbed by child-less hipsters; frankly, a crowd I can run with.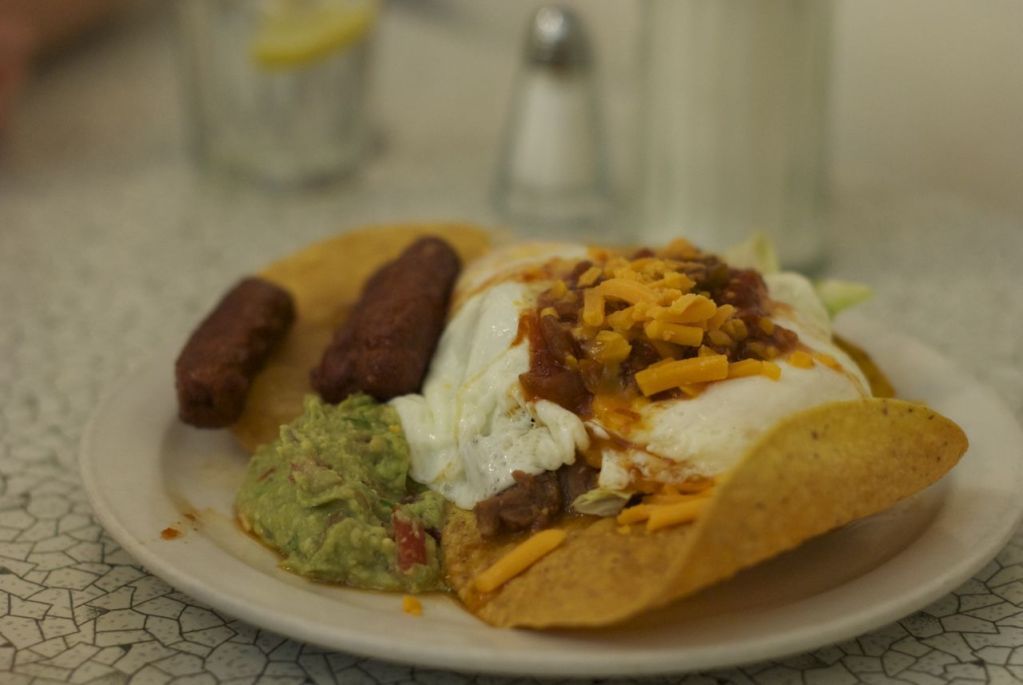 The Huevos Rancheros looked amazing, and I think I'll have to give them a try next time around (they also come with sausage, so I can have the best of both). Overall, I was really happy with the experience, and am pleased to be able to count one more reliable brunch place in Toronto. Bonus points for good times with friends, and being able to eat anything the restaurant makes. All in all, enough positive points that I'll let it slide that they give you pumpernickel when you order rye. Plus, being located right behind Factory Theatre, (on Adelaide, just East of Bathurst) I'd definitely want to grab a bite to eat (or one of their signature juices) before seeing a matinee. Because theatre + good food = I'm there!!