Hello!
Here's a simple outfit from this past weekend. Ephraim and I walked through around the path in the woods behind my house, and came across the historical site, Butler's Burial Grounds. Now, strictly speaking, I'm not sure that we were welcome to walk around the grounds as there is a fence around it, but the chains and padlock weren't fastened, and there were plaques inside, so we had to check it out. You can see a couple other pictures from that day here.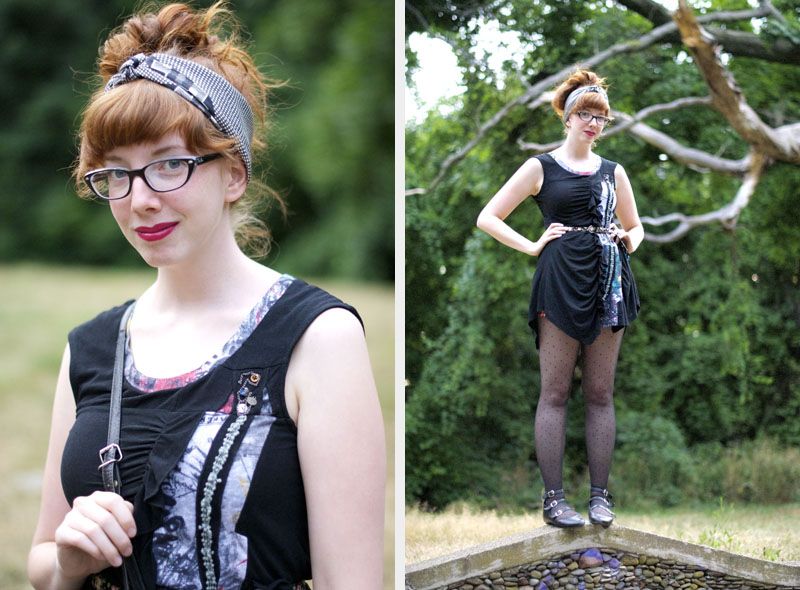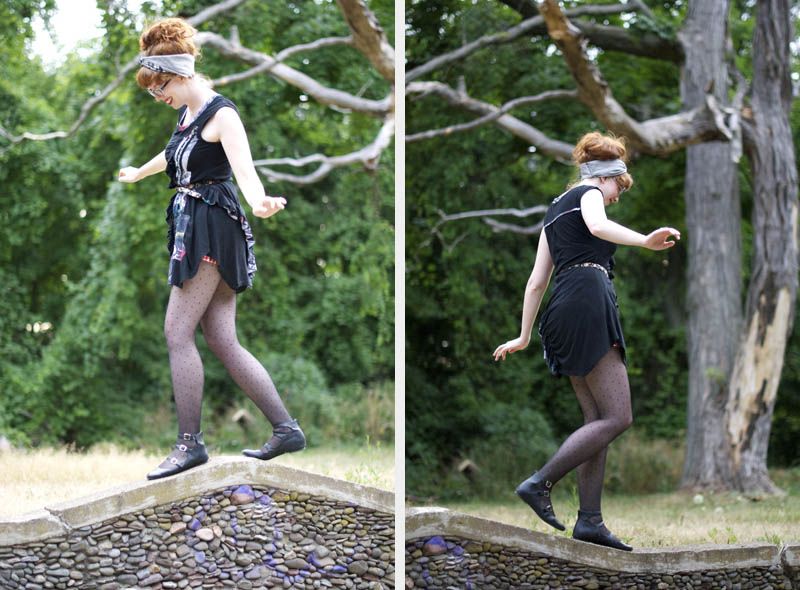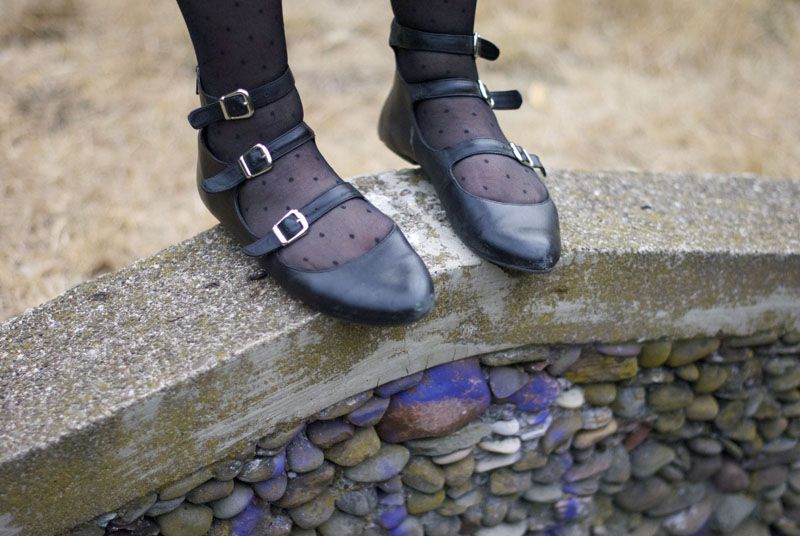 The Deets:
Scarf: Vintage
Tunic: bodyblue
Shorts: J Crew
Tights: Topshop
Of course, some hooligans had to spray paint a historic site. It must be so incredibly boring to be young in this town. Speaking of which, we came across some kids on this walk, that we had seen at the Stagecoach restaurant in town the day before. These two young boys (around 12 or 13?) had a balloon with a penis on it (because this is the most hilarious thing ever), who threw it into the restaurant, basically. Anyhow, these boys recognized us and exclaimed "We're
those
kids!". Yeah. Way to be known as the kids with the "dick balloon". You're practically famous. Apparently they had stuffed the balloon between the legs of the bronze statue of GB Shaw in town.
But that's not funny, because obviously Shaw was well hung.
Obviously.
--Erin