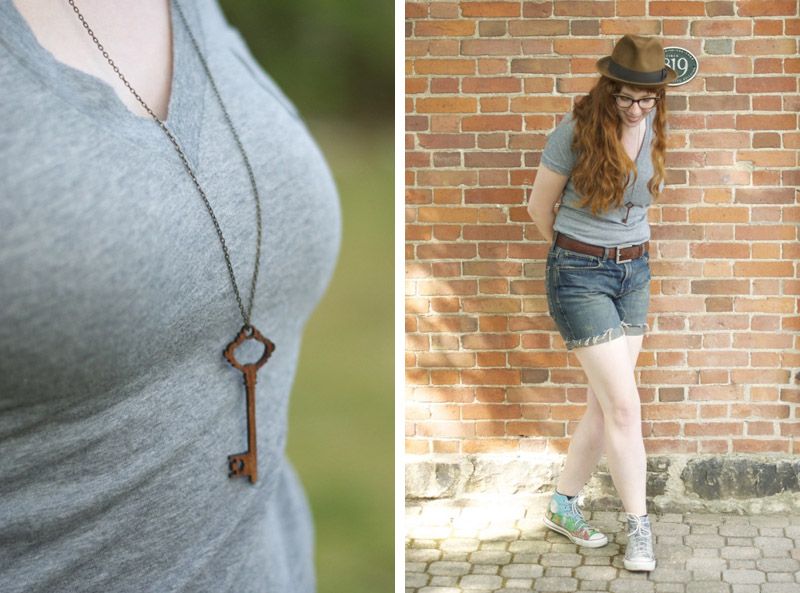 Last weekend, to celebrate my first season at The Shaw Festival I treated myself to a new lens(okay, it's a little premature, I only started in October, but the summer here is just too beautiful not to capture as best I can). There is love, and then there is what I feel for this piece of equipment. Of course, being as excitable as I am, I had to head into town with E for some test shots. This camera sees things and makes them into pure magic. Just such a treat to play with, and after how these shots turned out, I want to carry that sucker with me everywhere! I also picked up a remote and my Dad lent me his tripod so I can amuse myself during the week, when all my photography must be done solo.
But that's okay by me, because I don't get bored so easily! (but to be fair, I am dating a good sport. SUCH a good sport, really. He indulges me.)
Anyhow, even though I wasn't wearing anything too exciting, we took some outfit shots against a historic house (built in 1819!) and my backyard.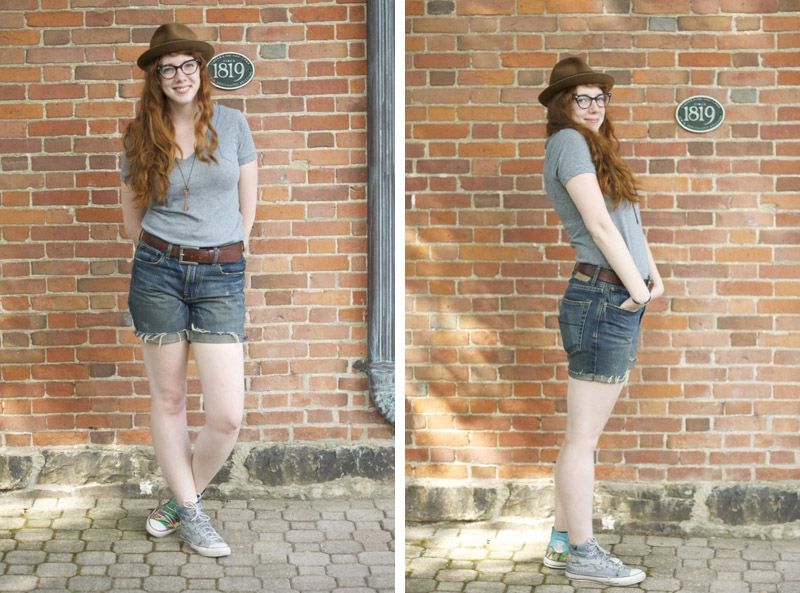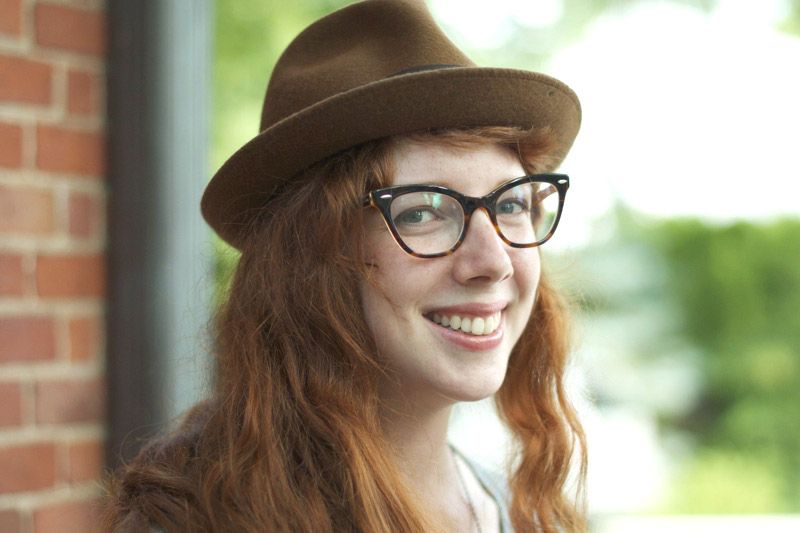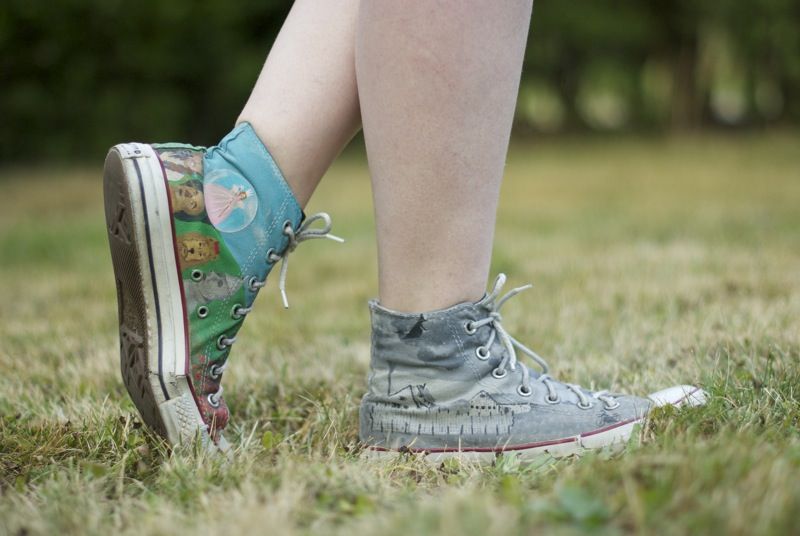 The Deets:
Hat: Vintage. Moth nibbled, but still my favourite
Top: Target
Shorts: men's Bluenotes cutoff (DIY)
Shoes: Custom Painted Converse
When I go for the jeans and t-shirt look, be they shorts or pants, I like to add something special by wearing one of my several pairs of custom kicks. This pair is, of course, The Wizard of Oz, but I also have Alice in Wonderland, The Nightmare Before Christmas, Edward Scissorhands, and a pair of Vans with original art. They are the most comfortable shoes of my life, I get compliments on the designs all the time, and for being worn through rain, snow, sun, and whathaveyou for 6 years, this pair is still lookin' mighty fresh! I wish I had a camera this nice when I first started painting these, it's been a couple years since I've made a pair for myself, and I would love to have good documentation! I guess there's only one thing for it: MAKE MORE!

Have yourselves a loverly weekend


--Erin
** if you're interested in a pair of custom kicks for you or a (very) loved one, shoot me an email and let's talk!**