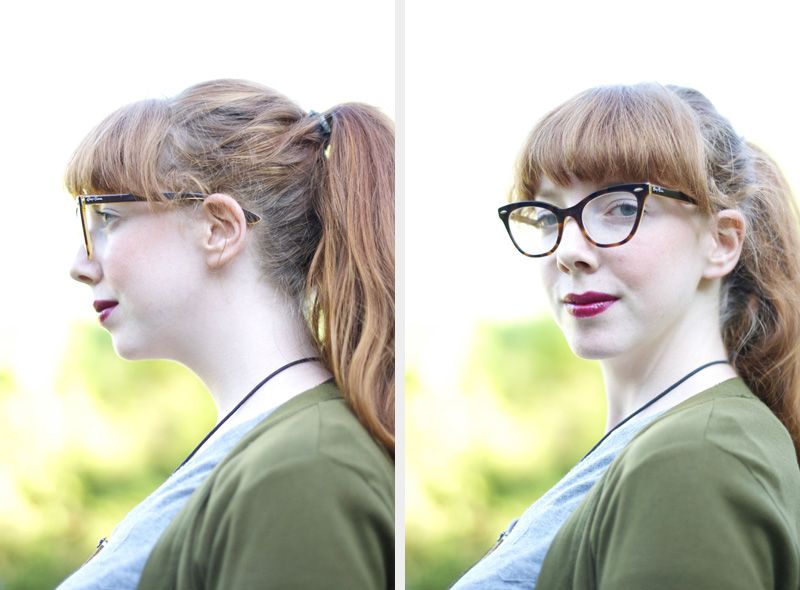 Here's a simple little outfit from earlier this week. We were teching one of the last shows of the season, and hot as it can get outside, that theatre was freezing!! Knowing this, and knowing I was going to be in that icebox for about 4 hours, I figured I'd put together an outfit that I could cozy up, or cool down in. Thus, heavier shorts, a t-shirt, and a long cardigan. I also had a scarf in my purse, just in case it was really frigid, but luckily I didn't end up needing it.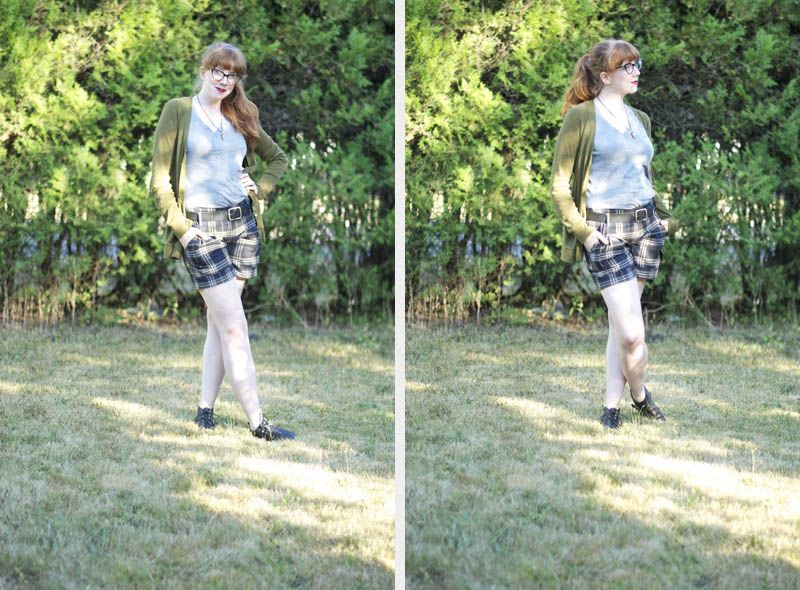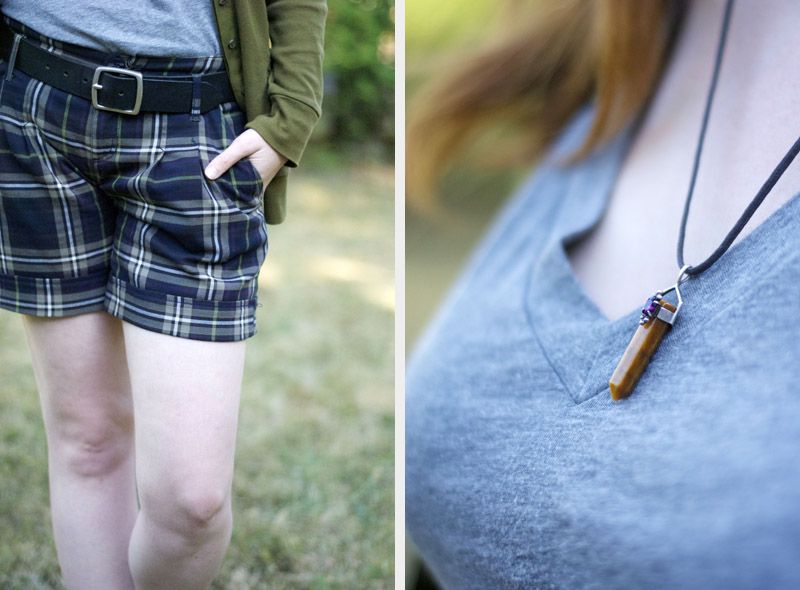 The necklace was something that was my Mum's that she passed on to me. I've sometimes considered getting a chain for it, but honestly, I think I like that it's so simple. Plus it's one of my go-to pieces when I'm wearing a black shirt, and the cord just kind of disappears. I love the little amethyst, so naturally I had to match my lipstick colour! I've had that lipstick for ages and wear it so seldom, but something about the purple is really delightfully offbeat to me, and has been capturing my imagination. I used to be a major envelope pusher when it came to what I wore, and I miss those days. University really sapped my will to dress up on a daily basis, and I'm struggling a little bit to get some of that back. Writing and sharing has helped, plus I've had a bit of an attitude adjustment since starting to work in theatre professionally. As a designer, I create worlds and the personal images of the characters; you know they say that all the world's a stage (sorry Shaw Festival, Shakespeare was on the money there), so why shouldn't we all dress our parts? Though those parts may change daily, none can argue that what we wear affects how we feel. Or even how we view ourselves. So, fuck being a wallflower, I'm over it. I'll wear what I want, when I want. I'm ready for a little spotlight action.
And for those of you who read through that, as a congratulatory gift from me to you, I give you some photos of funny faces. I did this photo shoot solo, and realized that I can be very posey when it comes to my face. In real life I am such a face-maker. And it occurred to me that I probably make them because, uh... I've never really seen them before. So, I finished off by making a couple faces at the camera. oh boy am I ever a looker! So here are a couple faces I make, which only my boyfriend is obligated to laugh with and not at me for. I share them in the name of full disclosure. I am a loser, and so what?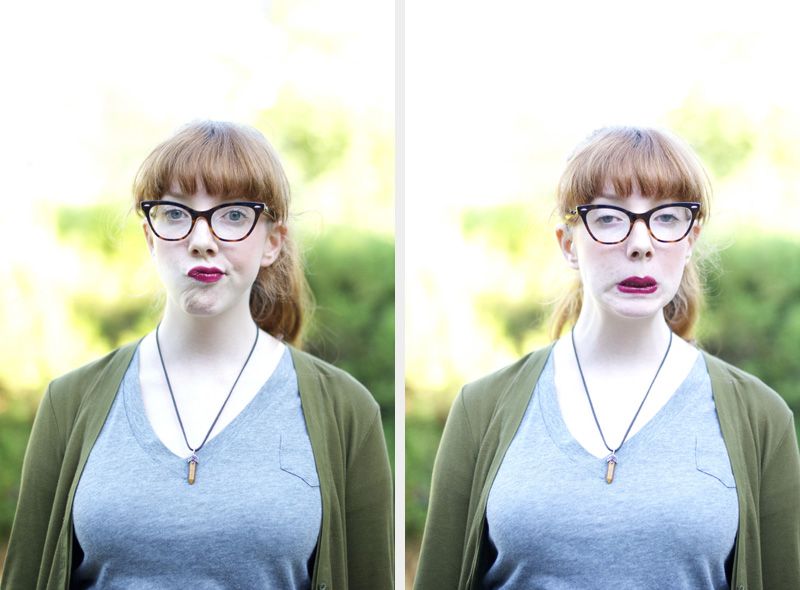 The Deets:
Shorts: Zara
Shoes: Jeffrey Campbell
Belt: Outlaw Leather
The funny thing is, sharing these intentionally hideous photos is only roughly as scary as sharing a photo of my profile. I've never been particularly thrilled about my face in profile, I mean the weak chin, paired with a prominent nose, what the hell is that? But, it's the only face I've got, and I'm slowly warming up to the things I used to dislike about it; this is the Summer of Self Love after all. I used to get to make all sorts of ridiculous faces on stage in front of large groups of people and not care. So, I'm embracing my actor-spirit today, and always. Because weird wins.
--Erin