Howdy!
I hope you're all having a pleasant weekend, I know I certainly am thus far! I attribute a good chunk of this to the fact that I got try out my new Belgian Waffle iron this morning, and man, it was magnificent. Magnificent and delicious.
Anyhow, I decided to wear an outfit to work yesterday that came to me laying in bed the night previous. Can we claim it came to me in a dream? That just sounds so lovely and whimsical. And though the outfit got me no shortage of odd looks at work all day (come on folks, this is theatre, we regularly create weirder shit than this!), I got tons of smiles on my walk to and from, and hey, it sure cheered me up on my day of set drafting (autoCAD is my sworn enemy).
Though I failed to get a decent full shot, I have some nice details to share, as well as a picture that I feel nicely expressed the stark existential horror that is the mass of my hair. I am defenseless to its will and desires, and it may very well be out for world domination. Fear it. It
cannot
be tamed.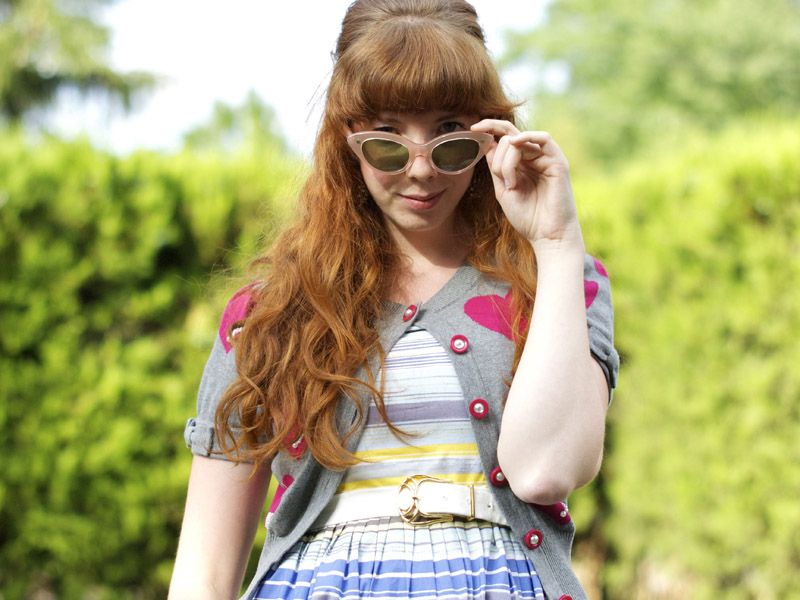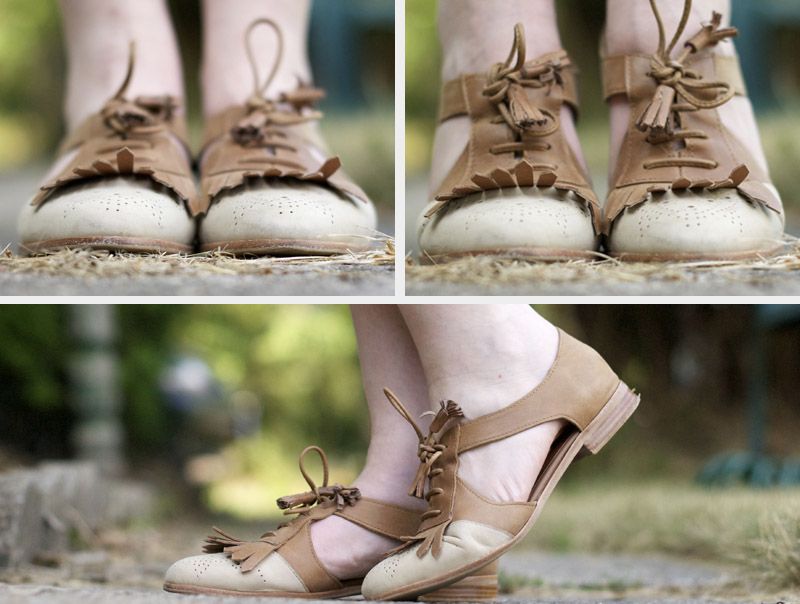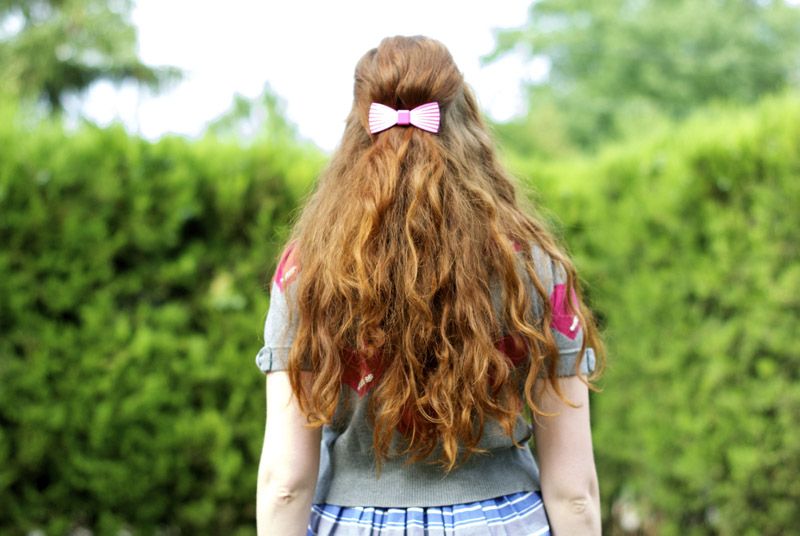 The Deets:
Cardigan: Forever 21
Dress: Anthropologie
Shoes: Jeffrey Campbell
Hair Clip: One of a Kind Craft Show (vendor unknown)
Sunnies: Cabaret Vintage