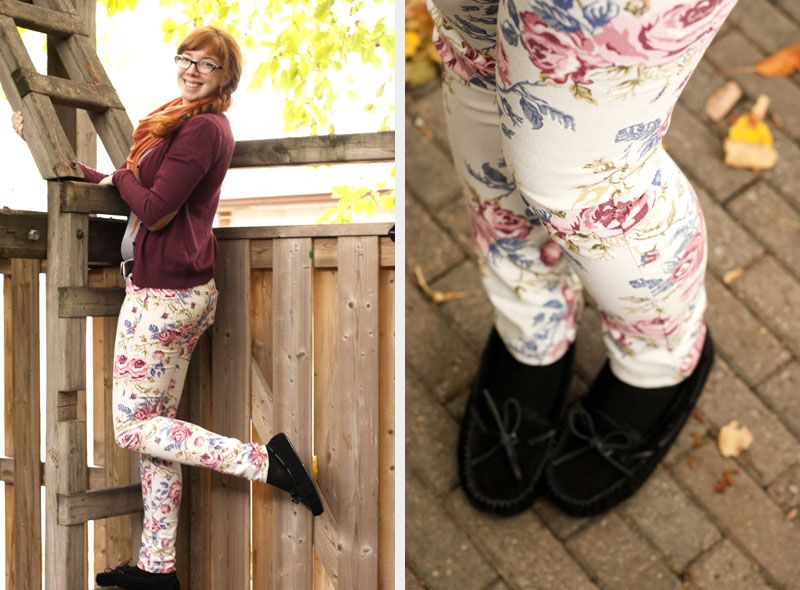 I've been wanting a pair of floral printed jeans since I saw Keiko Lynn rocking them some months ago. I'd often see the Anthropologie floral jeans all the who's who of the blogosphere seemed to own, but failed to submit myself to the hefty price tag.
Turns out Bluenotes makes something pretty similar for $20. Sure, they're not as well made, but how likely are floral jeans to become a staple in my wardrobe for years to come? Yeah, $20 novelty pants for the win.
I unabashedly love this cardigan I got on the same shopping trip. Elbow patches have been a love of mine for some time, and I'm enjoying seeing them come into use not only in menswear but in women's too! Finally. Love it.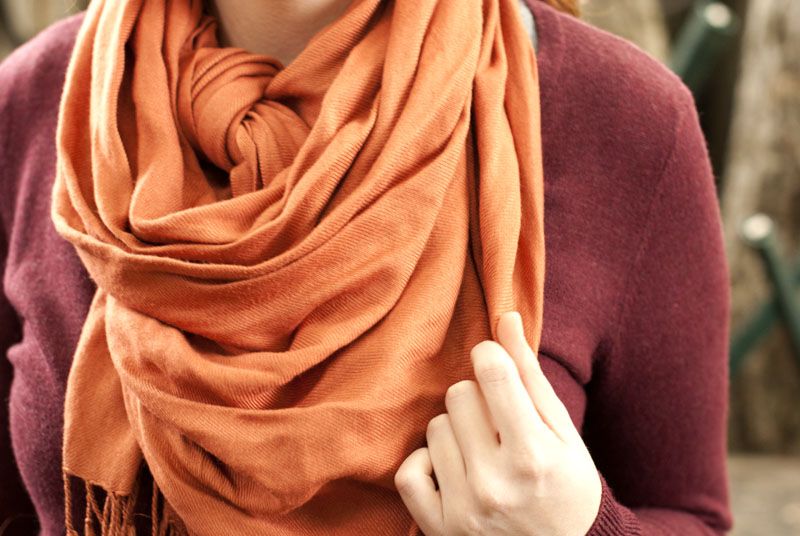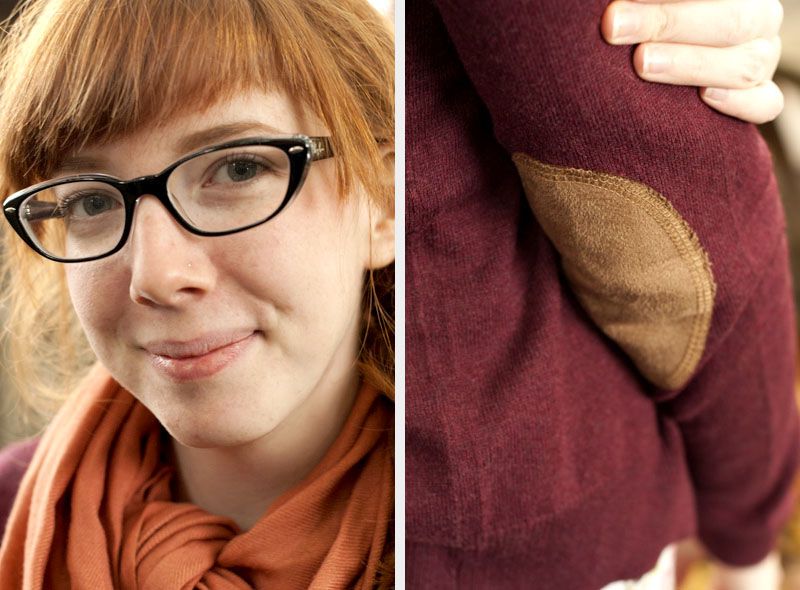 The Deets:
Scarf: Hand-me-down
T-Shirt: Target
Cardigan: H&M
Floral Jeans: Bluenotes
Moccasins: Minnetonka