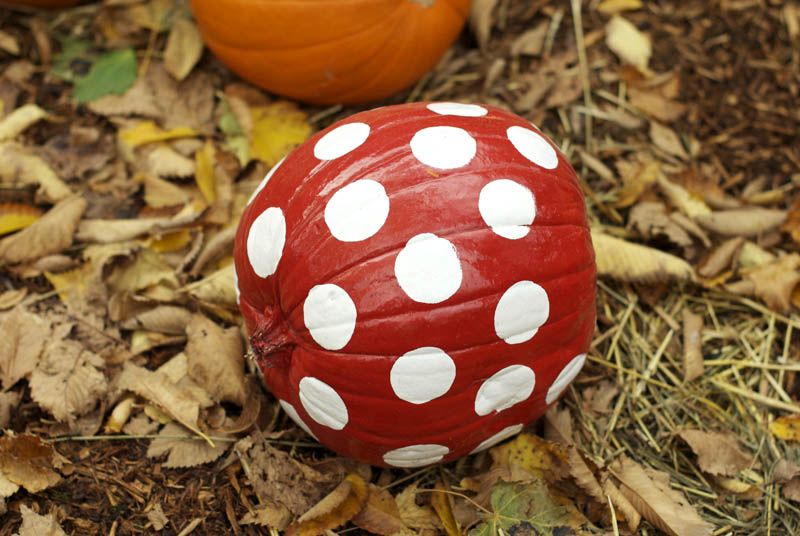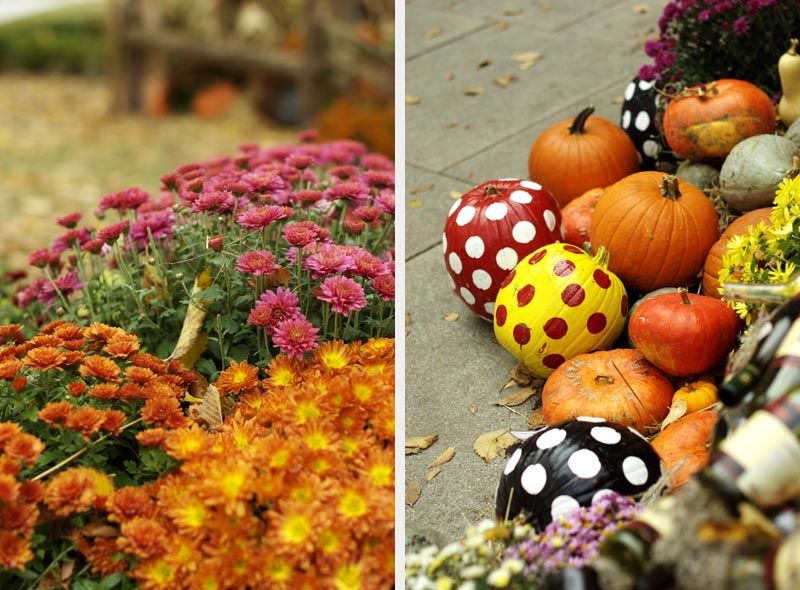 Just around the corner from our hotel, there was this super cute little pumpkin patch. There were 3 witches associated with it; one at the bar, one on the bottle, and another in a little square across the street. I'm not sure why they appear to be brewing pumpkin ale in wine bottles, this may be some kind of tradition?? I just thought the painted pumpkins were so cute, and the flowers and corn stalks made for some nice pictures.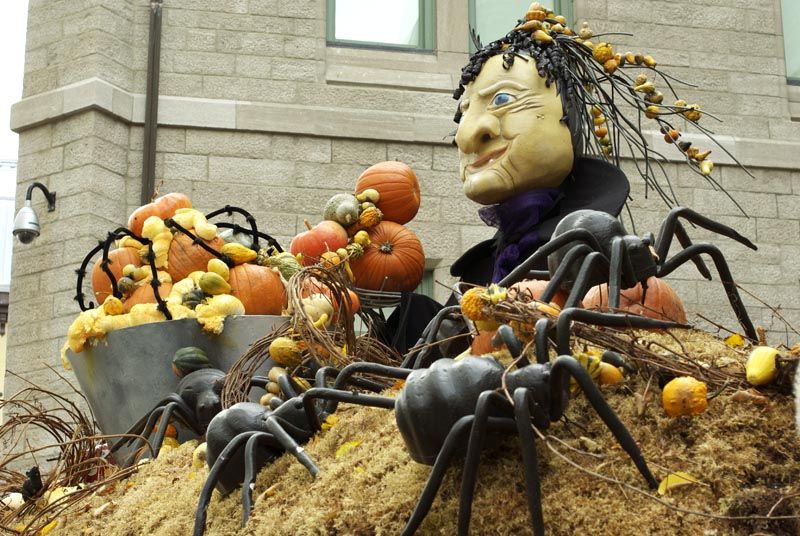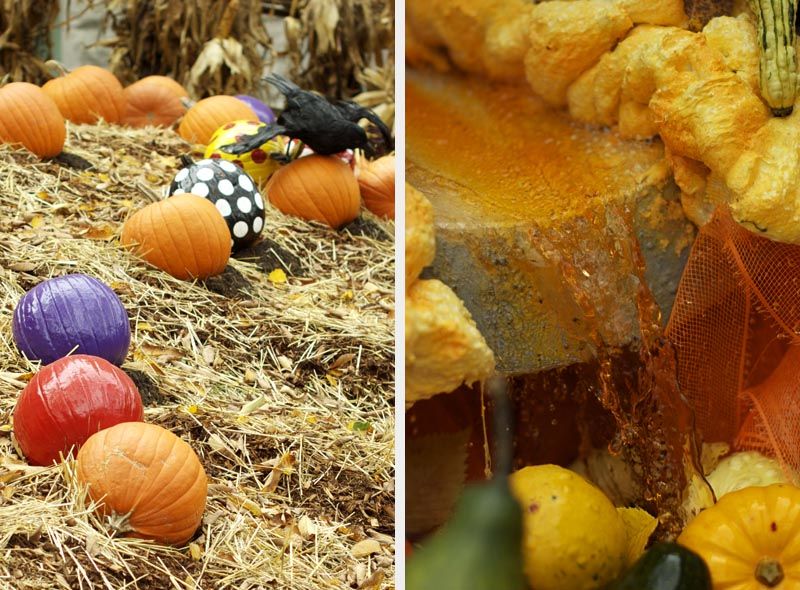 I just loved seeing everything so decorated for autumn, I think that's one of the things I enjoyed most about the trip. Here in town, the fall marks the end of the theatre season and most of the shops close early or aren't open on weekdays altogether, so businesses don't tend to decorate much for this time of year. It's too bad, since the changing leaves on the Niagara Parkway are so pretty!! You'd think main street would be so charming. Damn.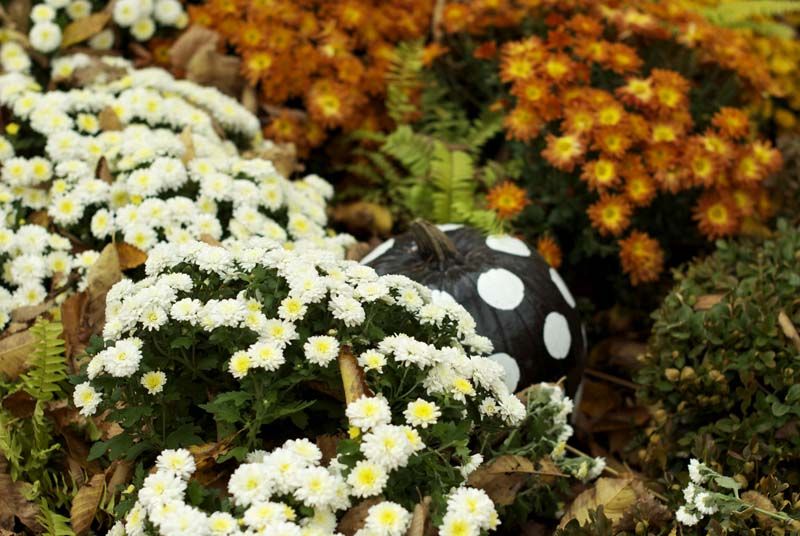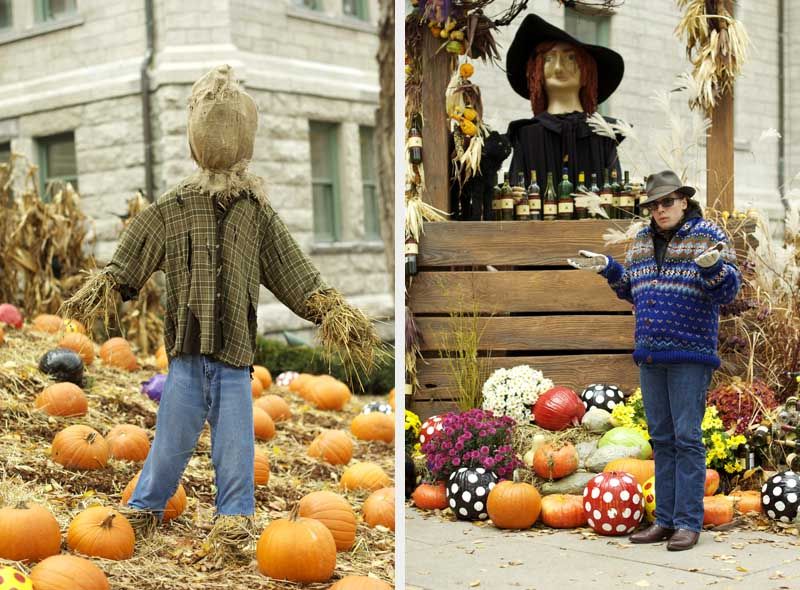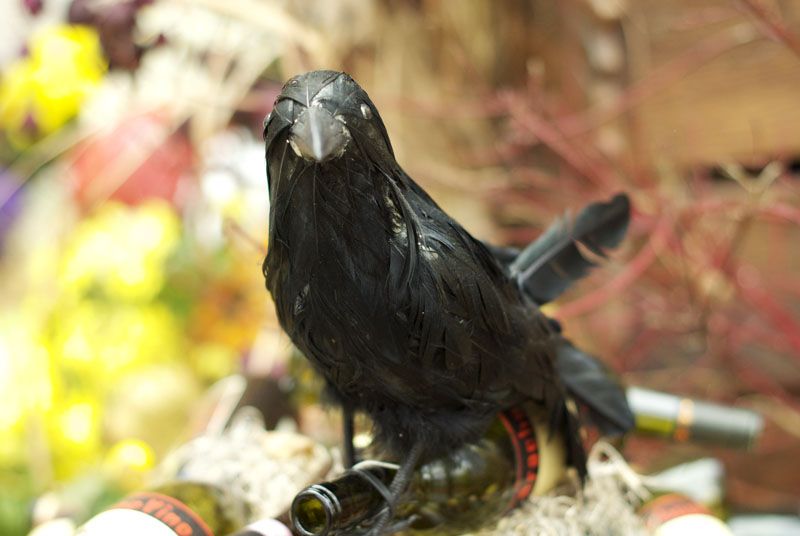 I'm kind of bummed that Halloween is already tomorrow, I wish the weeks before would just last forever! It's my favourite time of year. And I'm not ready for the world to shift into Christmas mode yet!!!